---
** Trains from Malaga to Madrid or Seville are around 2-hours. --- Malaga is 45 min from Almuñécar.
---
*Affiliate Disclosure: The hotel links on this site are affiliate links, we receive a small commission for any booking (which we greatly appreciate). This will not affect the price you pay in any way!
---
Almuñécar - Everything You Need to Know!
---
Almuñécar Highlights - Not to Miss!
Where to Stay in Almuñecar
Almuñécar is one of the larger of the Costa Tropical towns and is packed with great places to stay; from 4-star hotels, low cost pensiones and campgrounds to numerous options for renting villas or apartments. See our guides below for some great ideas:
With so many options to choose from, we thought we would recommend some of our favorites... see below...
TOP HOTELS - ALMUNECAR
There are so MANY great hotels in Almuñécar but these are the ones we recommend FIRST.... Remember to book ahead as this area is VERY popular during the summer months...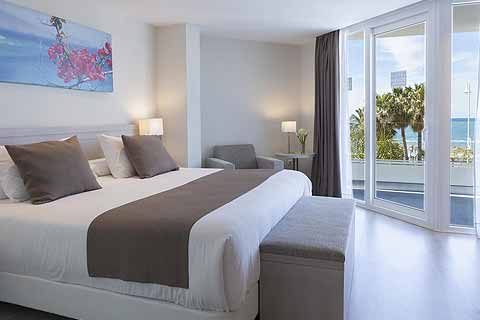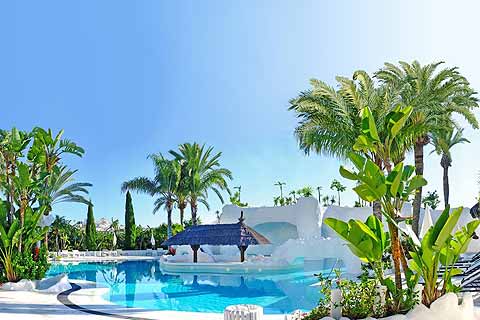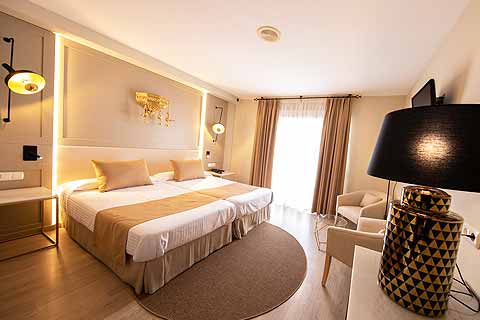 Top 4 Sites to See in Almuñecar
Almuñecar is FULL of things to do for both the adults and the kids. You will find parks, museums, an aquarium and even a castle... just to name a few! Below are a few of Almuñecar's TOP attractions.
1. Loro Sexi Bird Park
Enjoy the Exotic Loro Sexi Bird Park with your kids... they will love it! There are numerous raucously squawking parrots, exotic birds and other small mammals to meet and learn more about. The park is located just under the San Miguel Castle and behind the great Almuñécar Peñon. Loro Sexi Bird Park
---
2. San Miguel Castle
The castle is Almuñécar's top site... other than its beautiful beaches. The castle is still very much in great condition and is something fun to do for the whole family. There is a museum inside as well explaining how it came to be and how it has changed over the years; from Phoenician times, Roman, Moorish and finally the Christians. The views of the coastline and Marina del Este in the distance are fantastic. San Miguel Castle
3. The Almuñécar Aquarium
Located just across the street (and underground) from the local fresh food market, you will find this little gem. This is yet another fun thing to do with the kids to escape the heat of the day and maybe teach them a thing or two. Almuñécar Aquarium
---
4. Majuelo Botanical Gardens
This pretty little park in the middle of Almuñécar has something for everyone. You will find exotic plants and trees shipped in from all over the world as well as interesting pieces of art and sculpture hidden around every corner. The ancient Phoenician fish salting ruins are also still standing right in the center of the park as well as the 'Province Houses' which are there to represent the 8 different provinces of Spain residing in Andalucia; each has a little something special inside. Go take a look! Majuelo Botanical Gardens
---
Almuñécar Tourist Office
ALMUNECAR TOURIST OFFICE
Oficina de Información Turística - Palacete La Najarra, Avda Europa, 18690 Almuñécar, Spain
The Almunecar Tourist Office is located in the Najarra Palace, a beautiful neo-Arabic, Moroccan-style building, across from the Majuelo Park.
Open Daily:
Winter Hours
10:00 am - 2:00 pm &
4:00 pm - 7:00 pm
Summer Hours
10:00 am - 2:00 pm &
5:00 pm - 8:00 pm
Phone: 958 631 125
---
Popular Trips and Tours Near Almuñécar
With so much to see all around you, take advantage of some popular tours while you're in town. The
MOST POPULAR
tours and places to visit around
Almuñécar
are...
This is probably THE most popular destination in ALL of Spain! A definite MUST SEE while you're the area. Please book tickets AHEAD OF TIME and Skip the lines!! The Alhambra is just a 50-minute drive north from Almuñécar, go early, tour the palace and then spend the rest of the day exploring this spectacular city!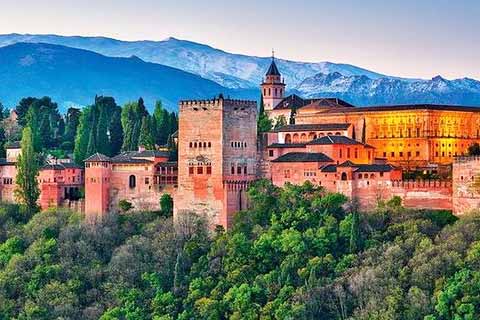 ---
Another amazing bucket-list experience that is fast becoming one of the most visited spots in Andalucia. This would make for a great day trip! The walk only takes about 2 hours then you can spend the afternoon enjoying the beautiful
El Chorro lake district
which has become quite famous in recent years due to the renewed interest in the "Caminito" (1 hr 30 min from Almuñécar).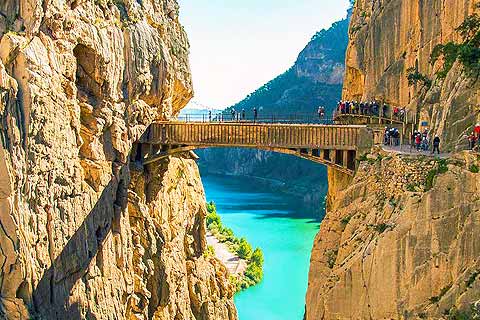 ---
3. The Nerja Caves and Frigiliana
Just a 10-minute drive down the coast from Almuñécar. Don't miss the internationally recognized
Nerja Caves
(listed in the Guinness Book of World Records... visit and find out why...) and Frigiliana, recognized as one of THE
prettiest villages in Spain
.
---
One of the most beautiful cities in Spain is just under an hour from Almuñécar. Spend the day wandering through its maze of bustling streets and alleys, visit the Cathedral, the Castle and then enjoy a delicious and authentically Spanish meal in the Marina. Get your bearings with the Hop-On / Hop-Off bus, the KIDS will love it too...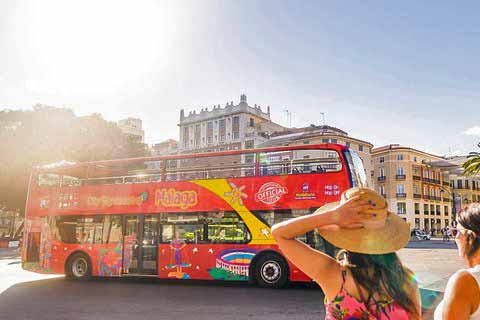 The 5 BEST Reasons to Visit Almuñécar - Why You Should Go!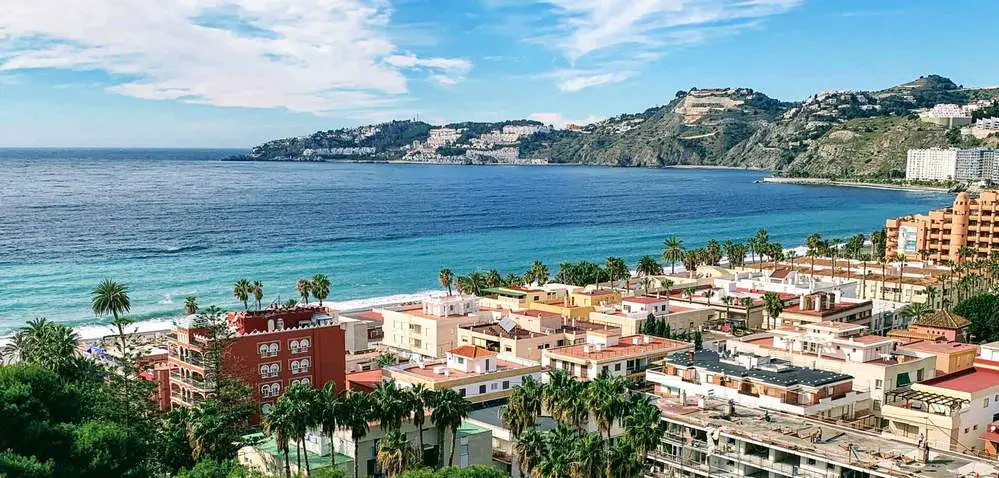 Almuñécar is an amazing town and there are many great reasons to visit but here are the TOP 5 reasons that make it special... and stand out from all the rest.
1. The Almuñécar Beaches
This may seem obvious, OF COURSE people come to Almuñécar to go to the beaches... it's a coastal town in southern Spain!
BUT... there are beaches that stretch down the coast in all directions... What makes Almuñécar's beaches so special?

The spectacular beauty that is created by its rugged coastline!
Most of the coast along the neighboring Costa del Sol consists of long expanses of wide-open beaches. This is of course pretty... but the beaches around Almuñécar are even prettier... What should you expect?

Almuñécar has more than 15 beaches. The three beaches we recommend for families are Playa Puerta del Mar, Playa Tesorillo and Playa Cabria.

Also, read the Almuñécar Beach Guide and the La Herradura Beach Guide for a complete list of beaches.

2. The Almuñécar Castle
Who doesn't love a castle? Many of the old Spanish towns still have castles at their center but the Almuñécar Castle is pretty impressive. It's in great condition, still standing proudly at the highest point in the old town where it has been since Phoenician times. This is definitely a must see while you are here. The kids will love it and the views from the top are amazing.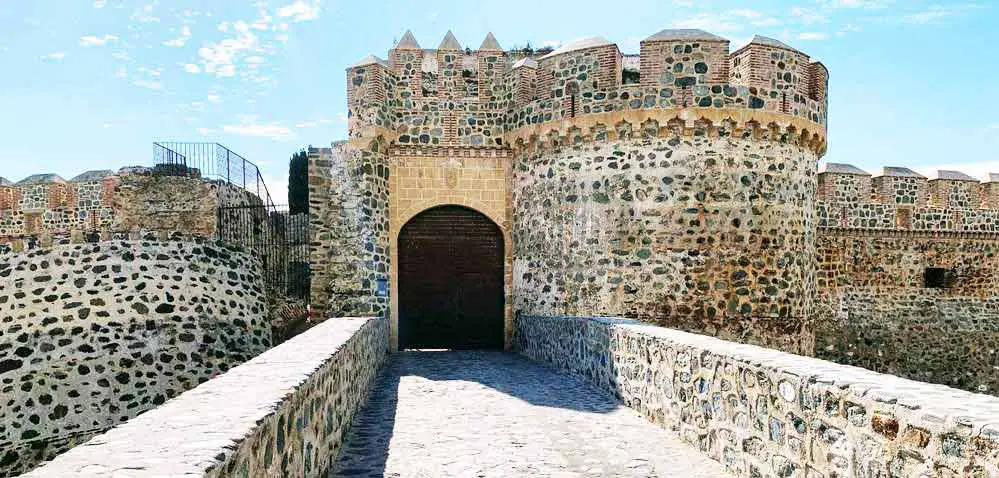 ---
3. The Roman Ruins
This area is a paradise for history buffs. Believe it or not, Almuñécar was more well-known during the Phoenician and Roman times than it is today.
The town was once famous all over the Mediterranean for a tasty fish sauce that was produced here, called Garum. It was considered a delicacy at the time and shipped far and wide across the whole of the Roman Empire.
Also at the time, huge Aqueducts were constructed to bring water down from nearby mountains to aid in production. These among other ancient relics can still be seen here today.
Other Roman ruins you can visit are: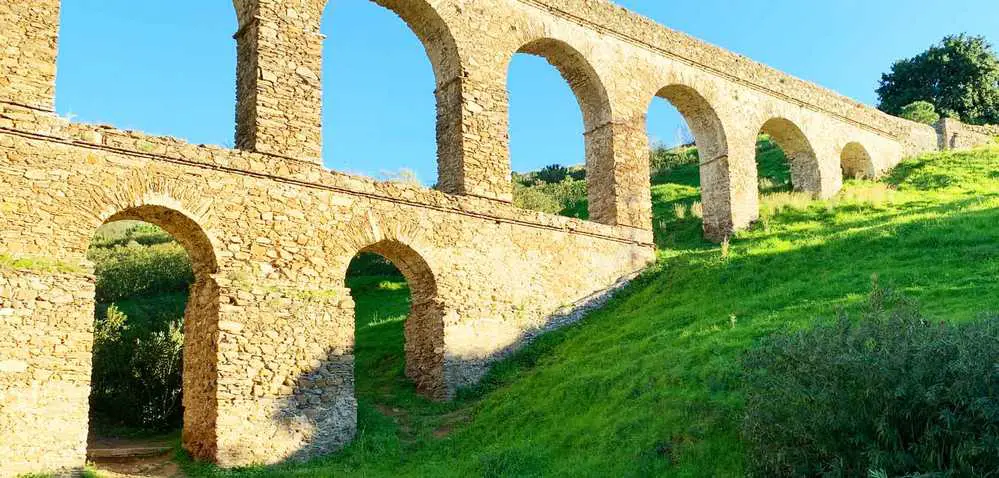 4. The Almuñécar Old Town
The Old Town in Almuñécar is... authentically Spanish. Compared to many of the villages you find on the Costa del Sol, which in recent years have been inundated with foreigners and tourists, Almuñécar has been able to hold on to its special Spanish heritage. Walking through its winding narrow streets is like a trip back in time.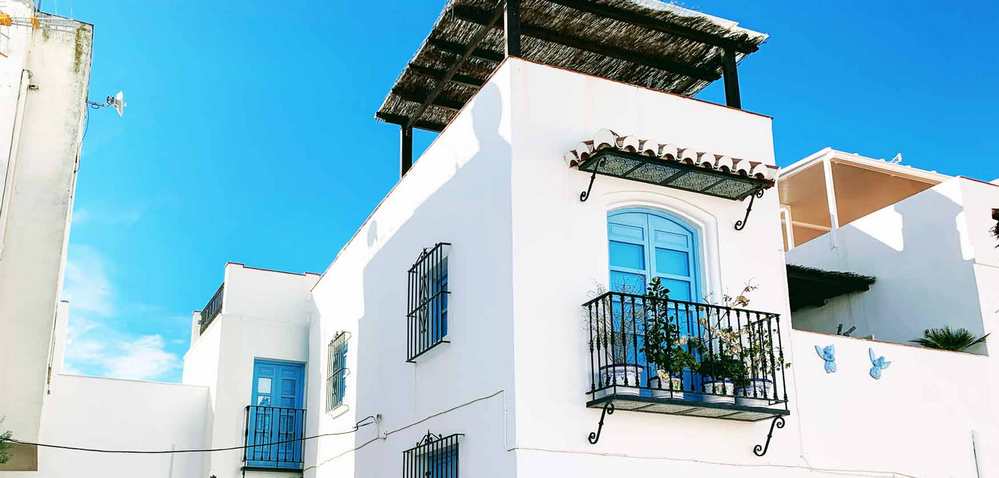 ---
5. It's Perfect Location
One of the BEST things about Almuñécar is its proximity to SO many other interesting places to visit. If you are in Andalucia for the first time you will definitely want to visit the cities of Granada and Malaga.
Almuñécar is located just 45-minutes to the South of Granada and 45-minutes east of Malaga. You also have Nerja, the famous Nerja Caves and Frigiliana within 10-minutes going west. The city of Almeria is also under an hour going east.
Almuñécar is a perfect base for anything you would want to visit in the eastern coastal part of Andalucia.
8 Must See Sites in Almuñécar
El Peñon del Santo
Separating the two beautiful beaches of Playa San Cristobal and Playa Puerta del Mar is the historic natural landmark, El Peñon del Santo. It consists of one great rock and two smaller ones that jut out into the Mediterranean Sea right below the Casco Antiguo or Old town. A giant cross was placed at the top in the early 1900's commemorating the defeat and expulsion of the Arabs in 1489.
Climb to the top and enjoy the breathtaking views of Almuñécar and its coastline.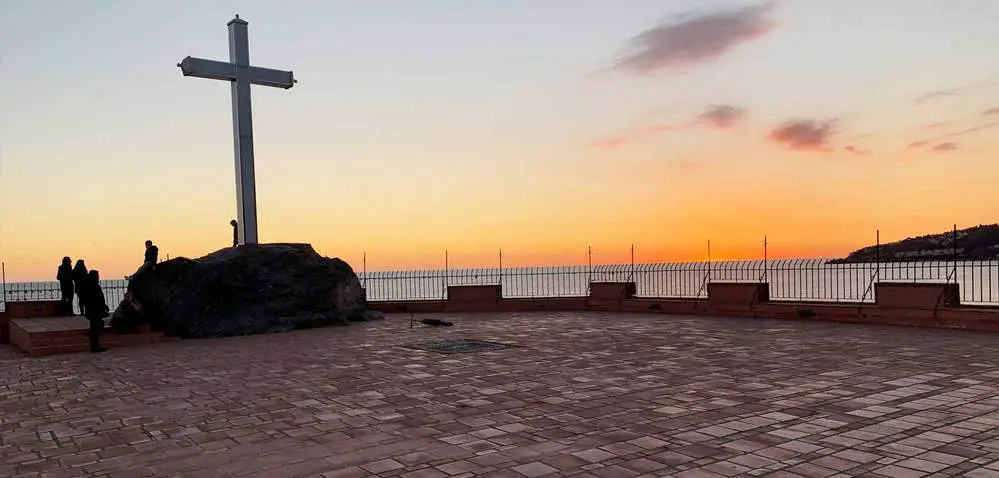 ---
Phoenician Fish Salting Factory
This ancient monument has survived thousands of years and is still intact and waiting to be enjoyed in the Majuelo Botanical Gardens. It was discovered in 1970 and a lot has been learned about it since then. The Phoenicians were the first to build and run this Fish Salting Factory that was later taken on and improved by the Romans. They shipped their famous fish sauce delicacy far and wide over the whole of the Roman Empire.
Take a stroll through the Majuelo Gardens and you will find this ancient gem right at its center. It's located right under the Almuñécar castle so it would be an easy stop on your way back down.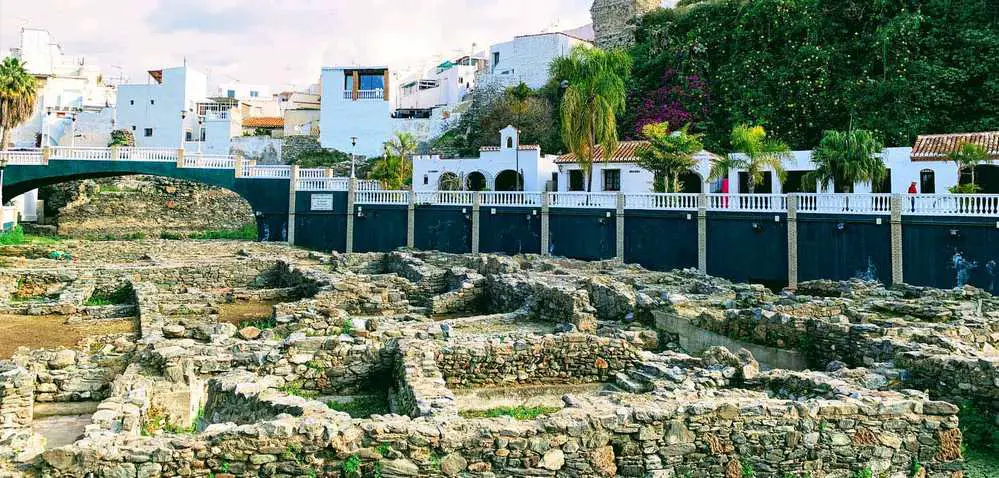 Roman Aqueducts and Baths
These Roman Aqueducts are some of the finest and most well-maintained aqueducts you will find in southern Spain. There are three all together with the largest having 3 separate parts, spread out through the valley. The aqueducts were used during Roman times to bring water from the valley into town where the fish salting factory was in full swing.
The Aqueduct in the center of town is the easiest to see, it's located right on the opposite side of the Carbonell hardware store. You will also see the remains of what was once the towns Roman Baths in the same area.
Read more about the Roman Aqueducts in Almuñécar here and how to find them.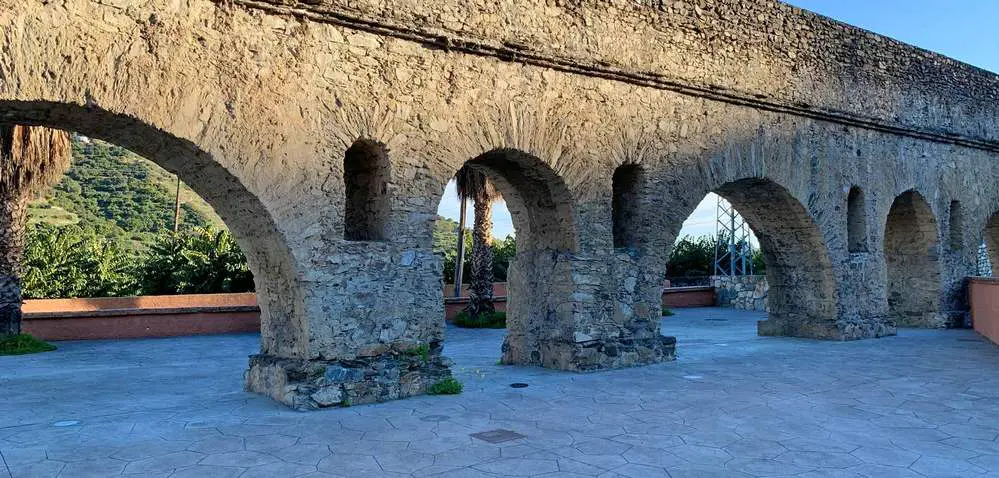 ---
Church of the Incarnation
All the ancient Spanish villages have their cathedral, but this church was designed by a famous architect who built most of the cathedrals in Granada. The Almuñécar church is famous because it was the first church of its time, in the whole of the Granada Province, to be built in the new Baroque style.
After visiting the aqueducts in town, head up the hill towards the Incarnation Cathedral. It has been beautifully maintained and is worth seeing. From there, head back down the hill on the other side and enjoy a tapa in the Almuñécar townhall square.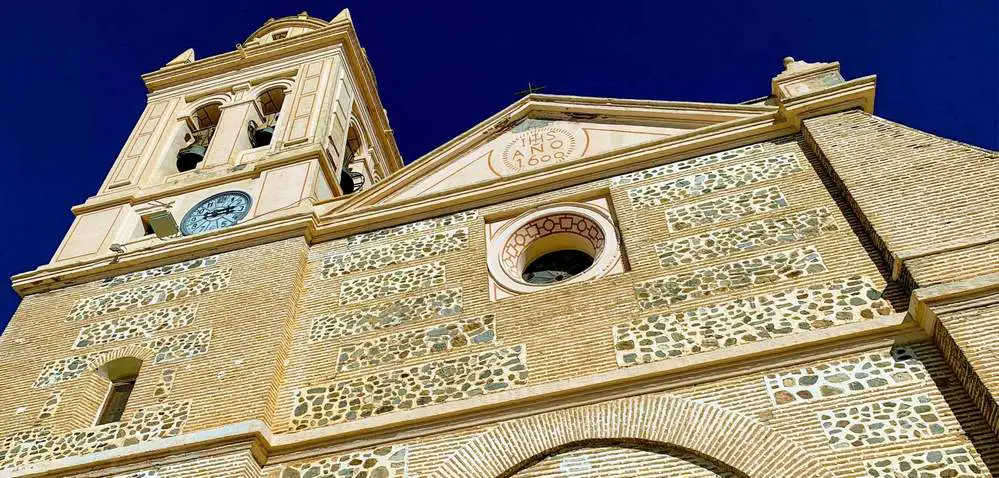 The Najarra Palace
Just in the center of Almuñécar, close to the San Cristobal beach is the Najarra Palace. It was built in the 19th century by a wealthy Moroccan man as a summer home. Today it needs of a bit of care, but you can still see the splendor of its design and style. It has a beautiful Arabic garden in the back.
The local tourist office is usually housed in the palace but is currently residing in the office above the Aquarium while reformations take place.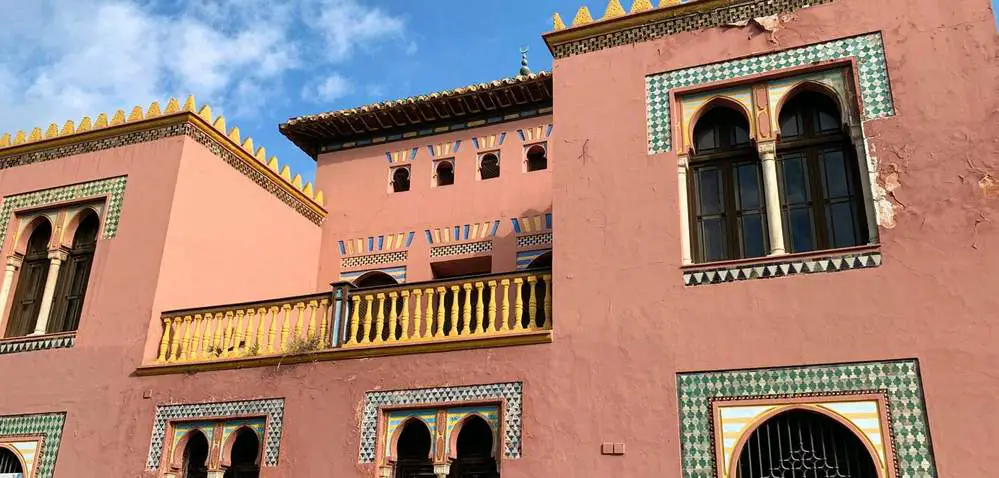 ---
The Old Roman Bridge
The new A-7 highway that runs along the whole southern coast of Spain and up to Barcelona was only just completed in the last 15 years. Before that, the curvy N-340 coastal road was used to connect the Costa Tropical towns to the rest of southern Spain.
Long before that, the Romans had built their own highway system that ran up and down the entire coast of Spain which was an intricate system of cobblestone roads and bridges.
Part of that highway can still be seen today, just on the outskirts of Almuñécar.
Leaving town and driving towards the village of La Herradura you will see a small sign indicating the bridge below. You must park your car at the top and walk down a short gravel road to get to it. Unfortunately, like many of Spain's ancient relics, it's not well marked.
The roman bridge is in surprisingly good shape after being used for so many, hundreds of years.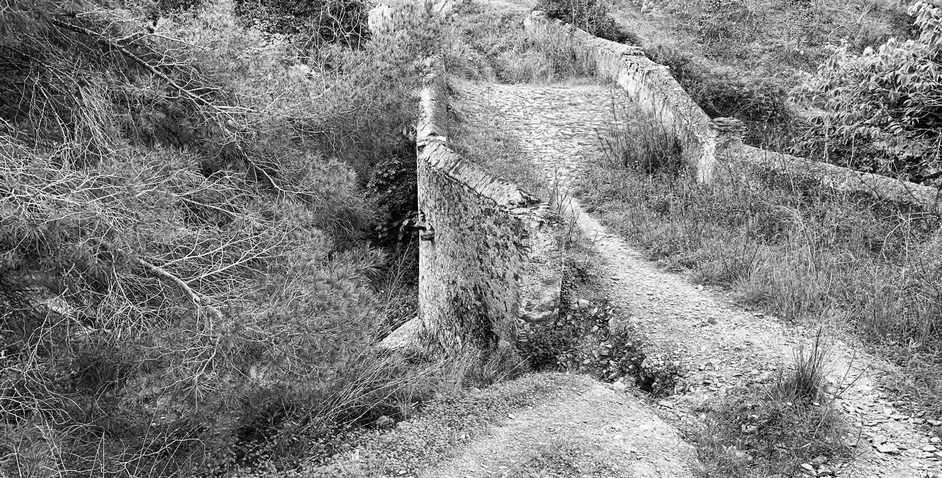 ---
Other Interesting Relics in Almuñécar
Other ancient monuments in Almuñécar to see and learn more about are:

The Torre Monje


La Albina


The Laurita Necropolis


The Roman Arch


The Noy Bridge

A list of all the Almuñécar Monuments can be found here.
Tributes and Statues
The history of this area is vast. Most of what you see here today was influenced and created by the many of the different civilizations that occupied and ruled the area over the last 3000 years... starting with the Phoenicians, then the Romans then the Moors.
While visiting Almuñécar you will come across many statues and other pieces of work created as a way to give thanks to all the people that came before us and made the area what it is today.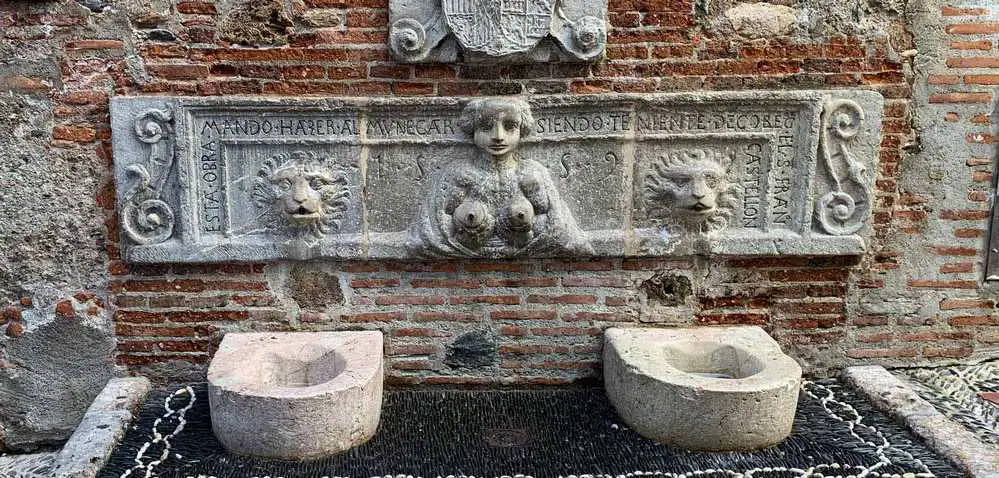 See if you can find some of these tributes:

---
Almuñécar Watchtowers
Another contribution from the Romans and the Moors were the "Torres" or Watchtowers that dot our coastline. These ancient people developed an intricate communication and security system that protected the area from the danger of pirates. These important watchtowers always sat on the highest points along the coast and communicated with each other by using fire and smoke signals.
It is said that a message could be received in Barcelona from the Costa Tropical area in less than 20 minutes.
Read more about the Almuñécar Watchtowers here.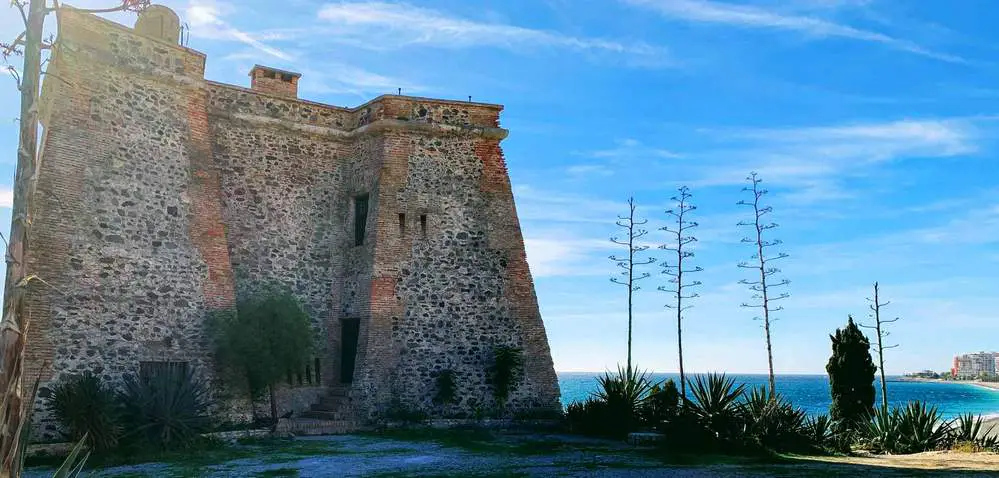 Almuñécar Museums
Bonsai Museum
A small but interesting little museum that the kids might enjoy. It doesn't cost much, adults are 2.00 euros, kids 1.00 euro and kids under 5 are free. You will find a great selection of intricate little bonsai trees, a Moorish fountain and a stocked koi pond inside. Bonsai Museum
---
Seven Palacios Museum
Just around the corner from the San Miguel Castle you will find this interesting museum. It is housed within the ancient roman vaults that were built to hold up the town around the castle. There are quite a few relics that have been found in the area and are on display here, the most important is an old Egyptian urn that was excavated in the Laurita Necropolis and dates to the 14th century BC. How it came to be here, is still a mystery. Almuñécar Seven Palacios Museum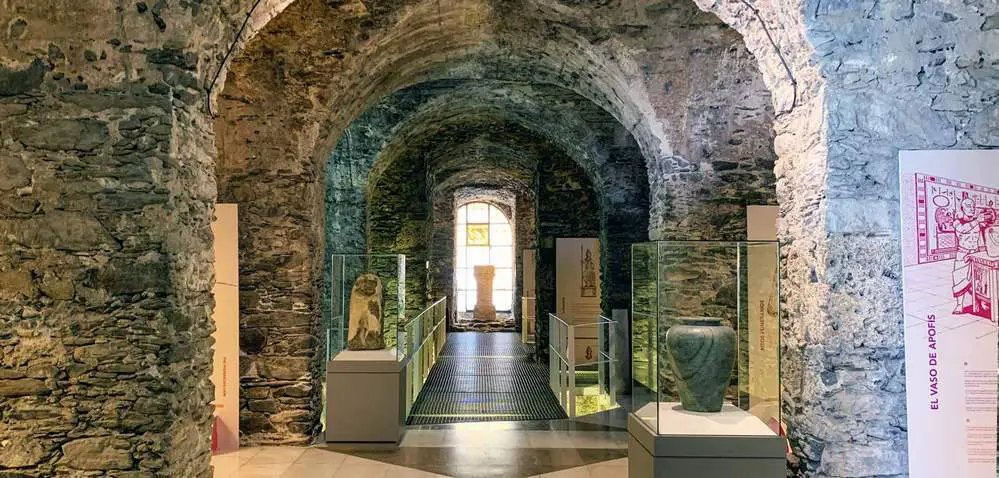 ---
Aqua Tropic Water Park
If you're visiting Almuñécar with your kids, don't miss the Aqua Tropic water park. It's a fantastic little park sitting right on the edge of the Mediterranean Sea, just at the end of Playa Velilla. There are water slides for all ages, a wave pool, jacuzzi, play area for small children and restaurants and bars for a mid-day snack. You could easily spend the entire day here... or just drop the kids off and enjoy a day to yourself. There are strict lifeguards at each slide, so the park is very safe.
The price is pretty steep, but you can usually find coupons at the restaurants or tourist office in town.
Read our full Review of the Aqua Tropic Water Park here.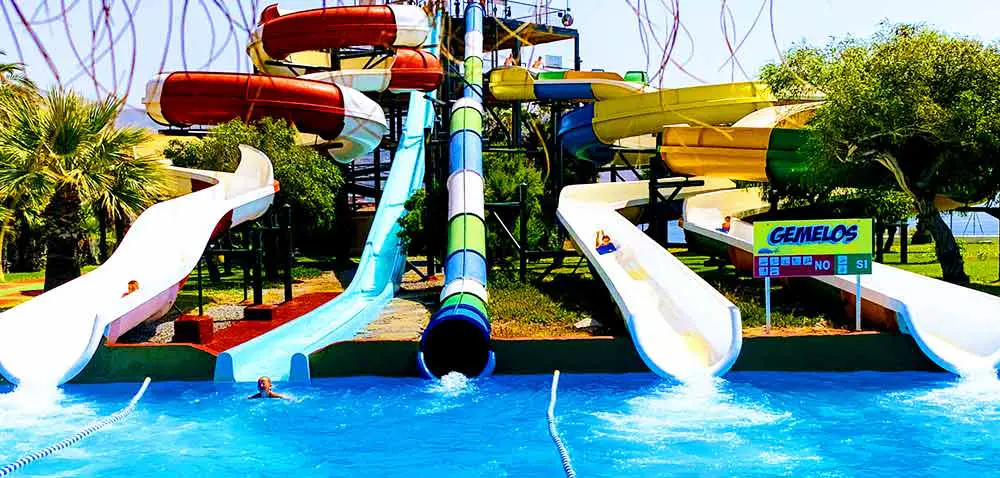 AQUA TROPIC WATER PARK - SKIP THE LINES!!
If you are planning on going to the water park for the day... buy tickets in advance! The lines are LONG and VERY SLOW!!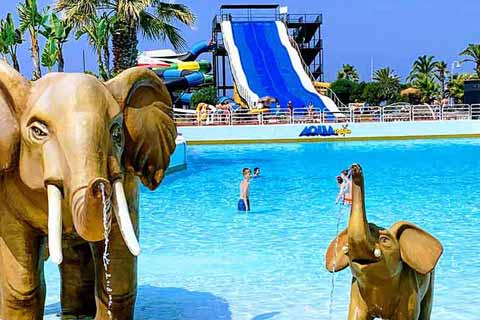 ---
La Herradura
Just 5-minutes down the N-340 coastal road going west lies the town of La Herradura, a municipality of Almuñécar and another VERY popular destination in the Costa Tropical. It's long stretch of beach and bay are favorites among paragliders, snorkelers, divers and swimmers. Numerous tapas bars and restaurants line the beach.
Almuñécar Map & Planning
Almuñécar is a great stop on your next trip. It's located in the region of Andalucia, nestled between the two famous cities of Malaga and Granada. Any trip to Spain should include a drive through this pretty area.
Where to find Almuñécar
Planning your trip to the Costa Tropical...
Distances Between Cities and Towns
| | | |
| --- | --- | --- |
| From | To | Distance(k) |
| Almuñécar | La Herradura | 9 |
| Almuñécar | Salobreña | 24 |
| Almuñécar | Motril | 31 |
| Almuñécar | Nerja | 24 |
| Almuñécar | Granada | 89 |
| Almuñécar | Malaga | 78 |
Getting to Almuñécar
Getting to Almuñécar by Train:
Granada and Malaga both have great train stations and are accessible from anywhere within Spain. In general, the rail system in Spain is fantastic and runs very smoothly. You can easily and quickly travel all over the country, usually at a low cost to you.
The BEST site for finding the lowest fares and booking trains (or buses) is OMIO:
Look for rates and times for trains in Spain.
From each of the train stations (Malaga & Granada) you can get a direct bus to Almuñécar. Best site for finding the cheapest bus fares is OMIO!
Getting to Almuñécar by Plane:
Flying into the Costa Tropical is also easily done. Both Malaga and Granada have airports that service all of Spain. Malaga's airport is international with direct flights coming in from all over the world.
The BEST site for finding low cost airlines into these two cities is also now OMIO, they have added a new service lately and it's the cheapest that we have seen AND with the most reliable carriers:

OMIO - Cheapest Flights in Europe
Getting Around Almuñécar
Bus
The Spanish bus system is great. Unlike in some countries, buses are used here often, and they tend to be larger, more comfortable, and very reliable. You can find direct buses from all the larger cities to any of the Costa Tropical towns, or buses that run from each small town to another.
There are also local buses that service each individual town.
All bus tickets can be purchased on OMIO where you can also compare and get the best prices. Local buses require payment as you get on, usually one euro.

Best site for finding the cheapest bus fares is OMIO!
Almuñécar Taxis
Each town has a taxi stand where taxis are always present. You can either go down to the stand or call one up and have them come to you. There are also several private taxi services with larger vehicles that will take you to and from the bigger cities and airports. More about Taxis in Almuñécar.
Rental Car
One of the preferred ways of getting around is of course renting your own car. Car rentals in Spain tend to be very reasonable. You can either pick up a car in Granada or Malaga (at the airport) or pick up a car in town. More about car rentals in Almuñécar.
---
Additional Information about Almuñécar
Types of Industry in Almuñécar
The industries that abound in this area are tourism, agriculture and, to a lesser extent today than in earlier times, fishing.
Due to the growing influx of foreign visitors, agriculture is becoming a secondary focus even though the majority of food that is grown locally is exported nationally and internationally.
Chirimoyo, avocado, almonds, mango, and nispola are just some of the tropical fruits for which this area is well known.
---
Popular Foods in Almuñécar
As a former predominantly fishing community, the Almuñequeros have a penchant for seafood. Some typical local foods are:
Boquerones (tiny sardines) are cooked on skewers over hot coals at many chiringuitos (beachside restaurants)
Embutidos (sausages) such as morcilla, longaniza and chorizo come in a variety of sizes and tastes and can be either served as a main dish or tapas
Gambas al pil-pil (prawns in garlic and chili)
Bacalao and Rape (different types of fish)
Pulpo (squid cooked in its own ink)
A few other popular foods are ensalada mixta de aguacate (tossed salad with local avocado), jamon Serrano (a specially cured ham from the Alpujarra region), paella (seafood and rice), sopa de ajo (garlic soup), queso Manchego (Manchego cheese), calamares a la plancha (grilled squid) and Manzanilla aceitunas (marinated olives).