Finding Car Rentals in Almuñécar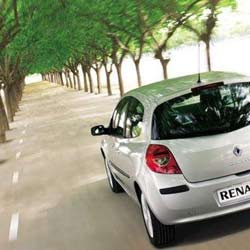 There are many car rental agencies available in the area and the prices are generally very reasonable. Summer months are very busy, so try to make reservations well in advance.
Also, try to request air condition ahead of time, as many cars do not have it and the temperatures get very high during the summer.
There are also numerous larger car companies that can be found at the Malaga airport.
---
---
Local Almuñécar Car Rental Companies:
AristonPlaza Doctor Alvarez s/n - - Almuńécar, 958 631 790 - 958 631 790 -
Autos BahíaPaseo Blas Infante - (by Dia supermarket) - Almuńécar, 958 630 708 - 958 630 708 -
Grupo JoyaEdificio Drago - Calle Guadix, 32 - Almuńécar, 958 631 265 - 958 631 265 -
CostaEdificio La Huerta - Avenida Juan Carlos I - Almuńécar, 958 880 622 - 958 880 622 -
EuropcarUrb Huerta del Barco, Portal 8-1B - Avda Juan Carlos I - Almuńécar, 958 633 030 - 958 633 030 -
GabyEdificio Los Ramos, local 3 - Paseo de Cotobro - Almuńécar, 958 881 075 - 958 881 075 -
MilicabEdificio San Antonio - Avda Costa del Sol, 5 - Almuńécar, 958 630 351 - 958 630 351 -
Rent OsiPlaza Doctor Alvarez - - Almuńécar, 958 631 982 - 958 631 982 -
Schlosser ReisenEdificio Caribe - Avda Costa del Sol - Almuńécar, 958 639 160 - 958 639 160 -