Sports & Outdoor Activities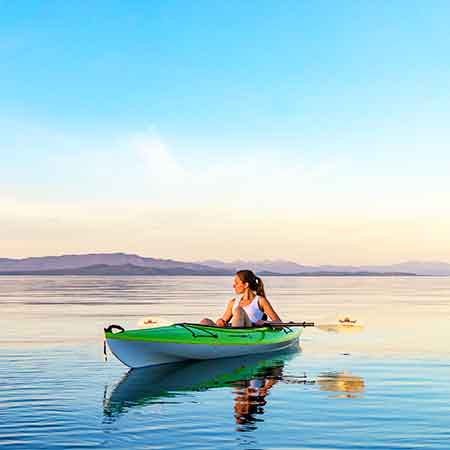 The Spanish people love sports and are very enthusiastic players and spectators. One of the most popular Spanish sports is football. When football is in high season, you will find the local bars rowdy and full... especially when Spain is winning.
In the Costa Tropical, we enjoy our sports too. It's the outdoor activities that bring so many of us together. Here, sports and nature enthusiasts alike will have an endless supply of adventurous things to do.
Kayaking & Water Sports
Water sports
are among the most popular here. We have diving, water skiing, sailing, para-gliding,
kayaking
, and of course swimming. Classes can be arranged by many of the local Dive Shops and boats and other equipment can be rented on most beaches.
Renting Boats & Jet Skis.
Learn to Snorkel or Scuba
Because of the characteristic rocky shoreline in the Costa Tropical, La Herradura is the
number one
destination for
snorkeling and scuba diving
in Spain. People come from all over Spain, and the rest of Europe, to explore our coast.
There are many reputable (5-Star) scuba companies operating here that will take you on fantastic excursions... exploring the bays, caves, and waterfalls that dot the coastline. You can find great diving companies in any of the Costa Tropical towns that not only provide great tour experiences but that also will help in training and certification as well. Learn more about diving companies in the area.
Paragliding
Not a day goes by, during the warmer seasons, that you won't spy a
paraglider
, or 10, drifting slowly and steadily down to the Costa Tropical beaches. Groups take off from the mountains behind Almunecar and gently glide down to the beaches of La Herradura. The trip takes a few hours and the views are spectacular.
Learn more about paragliding in the Costa Tropical.
Hiking & Trekking
Hiking and Trekking
are great activities to do here too. There are trails everywhere and the area is so beautiful that there is always something special to find. You can hike along the beaches, walk through the towns, or venture to the Alpujarra villages in the nearby mountains and explore those too. Because the area is so hilly you will get a great workout! Guided hikes and walks can also be arranged.
Hiking & Trekking Guide.
Extreme Adventure Sports
There are special tours in the area that will take you back into the mountains for various other more
extreme activities
. You will find
jeep tours
that will take you back for swimming and picnicking, canyoning, 4 x 4 excursions, rock climbing, and more.
Family Canyoning Tours
for adventures through the various hidden canyons are a favorite.
Golfing
Golfing
in Andalucia has become quite popular and realized as one of the best places to golf in Europe. Some of the best courses in Spain, and all of Europe, are located only a short drive from our coast. Take a look at the
Costa Tropical Golfing
page and learn more about our top course, Los Moriscos Golf Resort.
But Wait! There's More...
A few other activities you can try while you're here are:
Horseback Riding
,
Tennis & Padel
,
Mountain Biking or Bicycle Rental
, and
Skiing
in the nearby Sierra Nevada Mountains!
💡
Affiliate Disclosure:
  Please be aware that some links on this site are affiliate links, which means that we might receive a small commission ☕ if you click a link and make a booking. This helps us to keep the site running and will NOT affect the price you pay in any way... ❤️ 🙏 🙏 ➜
How does this work?
---
---
---
SPORTS & OUTDOOR ACTIVITIES