Costa Tropical Tourist Offices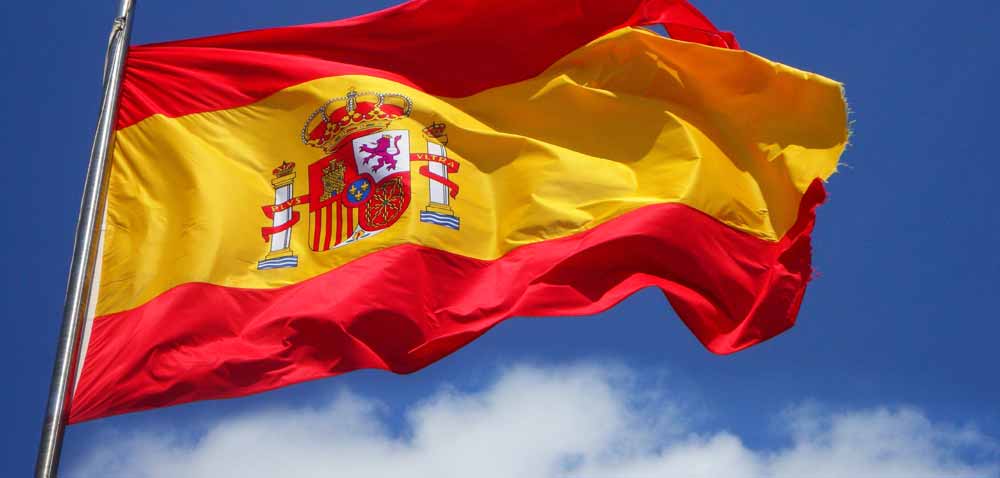 The Costa Tropical has a local tourist office in each of the small towns. Below you will find contact information for each of those offices...
Local Tourist Offices
ALMUÑÉCAR TOURIST OFFICE
Oficina de Información Turística
- Palacete La Najarra, Avda Europa, 18690 Almuñécar, Spain
The Almunecar Tourist Office is located in the Najarra Palace, a beautiful neo-Arabic, Moroccan-style building, across from the Majuelo Park.
Open Daily:
Winter Hours
10:00 am - 2:00 pm & 4:00 pm - 7:00 pm
Summer Hours
10:00 am - 2:00 pm & 5:00 pm - 8:00 pm
Phone: +34 958 631 125
---
Local Governmental Offices
---
Spain's Current Ruling Body
Spain is a Parliamentary monarchy, which means, it is a state headed by a monarch (king) who is not actively involved in policy formation or implementation (i.e., the exercise of sovereign powers by a monarch in a ceremonial capacity); true governmental leadership is carried out by a cabinet and its head - a president who is chosen from a legislature (parliament).
Head of State:
King:
 
King Juan Carlos I, since November 22, 1975; and Queen Sofia
Prince:
Prince of Asturias Felipe de Borbon y Grecia, since November 22, 1975
Head of Gov:
Prime Minister:
 
Pedro Sánchez
Deputy Prime Minister:
Carmen Calvo
Council of Ministers:
Designated by the prime minister
---
Andalucía
After the top governing body the country is divided up into 17 autonomous regions, the Costa Tropical is located in the region of Andalucía. Andalucía is the second largest autonomous regions after Castile and León and it accounts for one sixth of the country's surface area and population.
The Andalucian Autonomous Government is an organization, comprising 14 departments, seven independent bodies, and 210,000 public employees. Since April 23, 2009, José Antonio Griñán has been the president of the Andalucian Government.
For more information on Andalucía visit their website;https://www.juntadeandalucia.es
Province of Granada
After the 17 autonomous regions, Spain is divided up yet again into its 50 provinces. Andalucía consists of 8 provinces; the Costa Tropical is located in the province of Granada. The capital city of our province is the city of Granada and the president is Antonio Martínez Caler (PSOE).
For more information on the Granada government, visit their website; http://www.dipgra.es.
---
Province of Malaga
The town of
Nerja
is located in our neighboring province, the province of Malaga. Its area is 7,308 km², its population is 1,330,010 (2002), of whom two-fifths live in the capital city, Málaga. The president of the province of Malaga, since 2003, is Salvador Pendón Muñoz (PSOE).
For more information on the Malaga government visit their website; http://www.malaga.es.
---
Law Enforcement
There are two groups of law enforcement forces in Spain and in the Costa Tropical, the first is the Guardia Civil and the second is the local police force or Policía.
The Guardia Civil (English: Civil Guard), is the Spanish gendarmerie (uniformed national police force). It has foreign peace-keeping missions and is the equivalent of a federal military police force. The Guardia Civil uses as its leading emblem the motto "El honor es mi divisa" (Honour is my emblem). Their precincts are called "casa cuarteles" (barrack-houses).
Guardia Civil Details:
| | |
| --- | --- |
| Primary governing body | Ministry of the Interior (Spain) |
| Secondary governing body | Ministry of Defence (Spain) |
| Headquarters | Calle Guzmán el Bueno, 110, 28003, Madrid |
| Guardia Civiles | 80,000 |
| Elected officer responsible | Fernando Grande-Marlaska, Minister of the Interior |
| Agency executive | Félix Vicente Azón Vilas, Director General |