Frigiliana Restaurants
Top 2023 Guide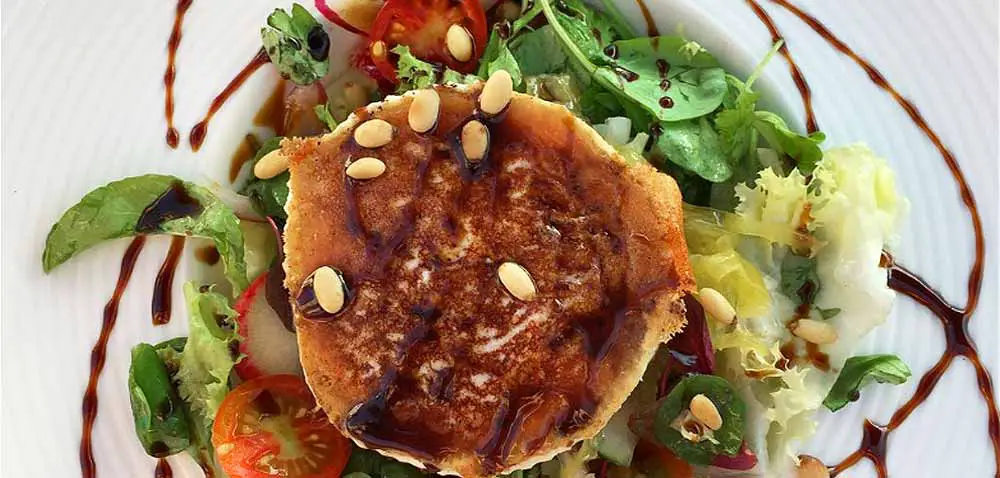 💡
Affiliate Disclosure:
  Please be aware that some links on this site are affiliate links, which means that we might receive a small commission ☕ if you click a link and make a booking. This helps us to keep the site running and will NOT affect the price you pay in any way... ❤️ 🙏 🙏 ➜
How does this work?
---
The BEST THREE Frigiliana Restaurants...
-- Plus, the Top Cafe, British Pub and International Cuisine!
Welcome to our guide on the Best Restaurants in Frigiliana... Frigiliana is Nerja's pretty neighbor that sits just inland of the coast about 15 minutes, surrounded by a fertile valley and the Sierra de Tejeda mountain range.
It's just a tiny little village with quaint winding streets and hidden alleyways, but hidden among these picturesque alleys you will find numerous great cafes and restaurants that are just waiting for you to try them out!
Here are our favorites...
The photo above shows the "Salad with Pan-Fried Goat Cheese, Dukkah Spiced Hazelnuts in Black Garlic Honey and Confit Onions" at The Garden restaurant in Frigiliana...
---
Also:
Check out our restaurant selections in these near-by Costa Tropical towns...
The Top Three...
1. FRIGILIANA RESTAURANTS - THE GARDEN

2. FRIGILIANA RESTAURANTS - EL BOQUETILLO

3. FRIGILIANA RESTAURANTS - GUSTO

---
The Best Frigiliana Restaurants - Best Cafe
FRIGILIANA RESTAURANTS - LEVI ANGELO

---
The Best Frigiliana Restaurants - Best Pub
FRIGILIANA RESTAURANTS - BAR FANDANGOS

---
The Best Frigiliana Restaurants - Best International
FRIGILIANA RESTAURANTS - SAL Y PIMIENTA