Best Nerja Restaurants
Top 2023 Guide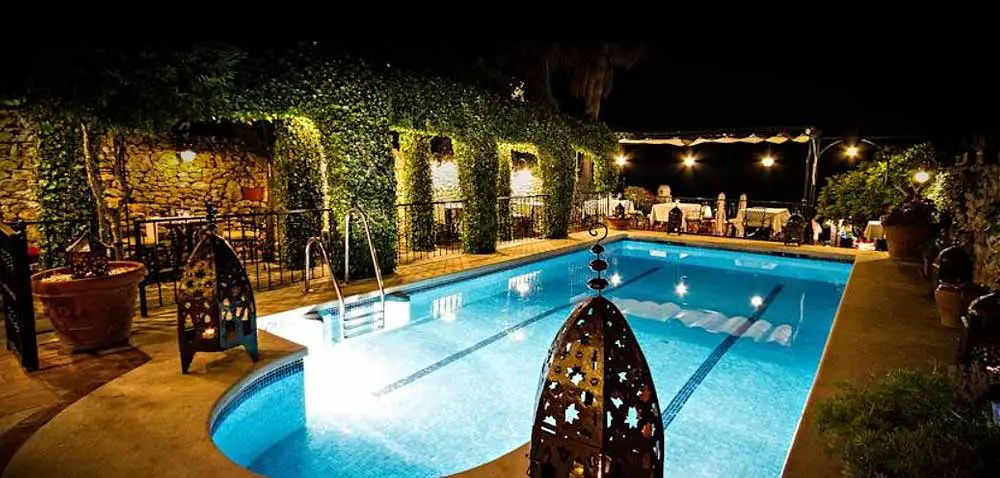 💡
Affiliate Disclosure:
  Please be aware that some links on this site are affiliate links, which means that we might receive a small commission ☕ if you click a link and make a booking. This helps us to keep the site running and will NOT affect the price you pay in any way... ❤️ 🙏 🙏 ➜
How does this work?
---
The BEST TWENTY (20) Nerja Restaurants
-- Including the Top Tapas Bars, Cafes, Steakhouse, Italian, Thai, Indian and Chiringuitos!
Welcome to our guide on the Best Restaurants in Nerja... Nerja is one of the busiest of the towns along this part of the Spanish coastline and because of that, it has a GREAT selection of really excellent, top quality restaurants. There are over 320 restaurants just in the village of Nerja alone.
You can choose from the high-end Michelin recommended hot spots, a huge selection of international cuisine or the down and dirty, back to the basics, but amazingly delicious, beachside chiringuitos... whatever you are craving you are sure to find it in Nera!
Living just down the coast from this charming little village, we make it a habit to eat there often... and these are our TOP 20 favorite places...
The photo above shows the gorgeous terrace overlooking the Mediterranean at Restaurante No. 34 at the Hotel Carabeo in the Nerja old town...
---
Also:
Check out our restaurant selections in these near-by Costa Tropical towns...
The Top Four (4) High-End Nerja Restaurants
These four Nerja restaurants might be on the pricey side but they are WELL worth the money. If you are on holiday and want a meal to remember, try one of these favorites below...
1. NERJA RESTAURANTS - OLIVA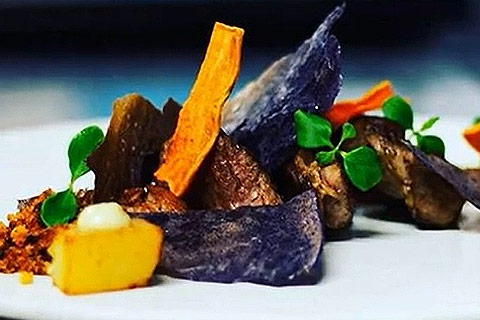 2. NERJA RESTAURANTS - PATANEGRA 57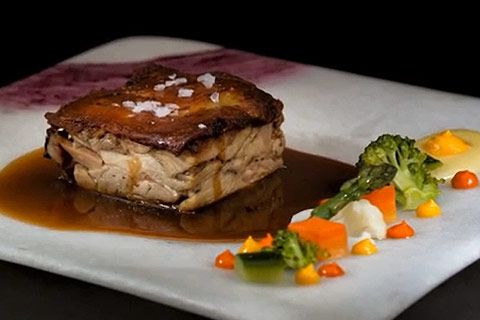 3. NERJA RESTAURANTS - BAKUS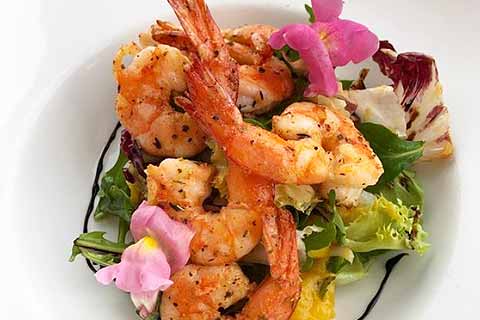 4. NERJA RESTAURANTS - #34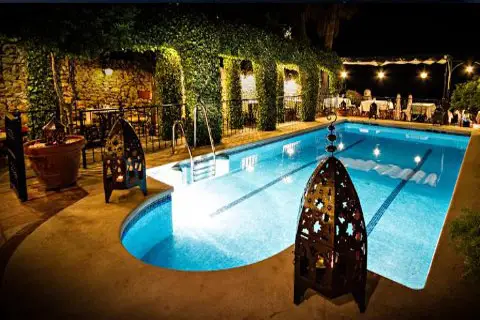 ---
The Best Moderately Priced Nerja Restaurants
5. NERJA RESTAURANTS - UNICO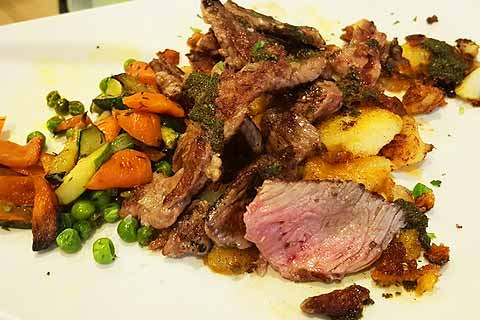 6. NERJA RESTAURANTS - AVALON

---
The Best Tapas Bars in Nerja
7. NERJA RESTAURANTS - RAW LOUNGE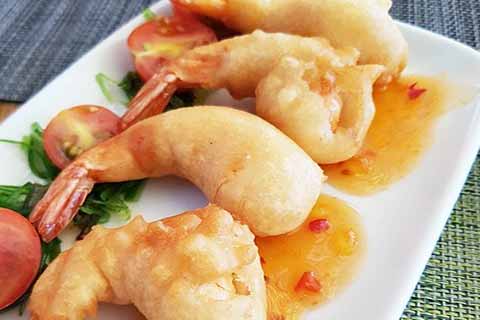 8. NERJA RESTAURANTS - MO GASTRO TAPAS

---
The Best Breakfast / Lunch Cafes in Nerja
In town for a visit and need something good first thing in the morning... we've got you covered. You can't go wrong with either of these choices...
9. NERJA RESTAURANTS - GOODSTUFF CAFE

10. NERJA RESTAURANTS - TITO'S CAFE

The Best Italian Nerja Restaurants
For some reason, Nerja is packed with some really good Italian restaurants... Most do a combination of good Italian and Spanish, here are our favorites.
11. NERJA RESTAURANTS - ANTICA ROMA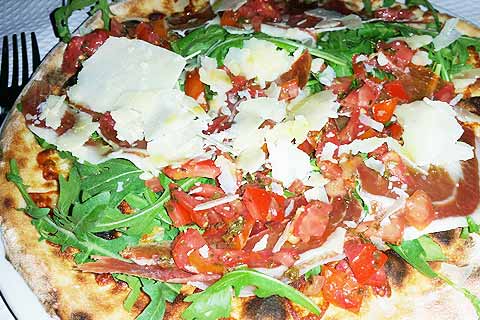 12. NERJA RESTAURANTS - LA BOTTEGA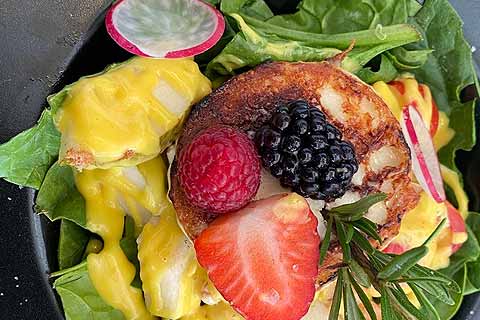 13. NERJA RESTAURANTS - LA FUENTE

---
The Best Steakhouse in Nerja
14. NERJA RESTAURANTS - EL REFUGIO

---
The Best Indian Restaurants
So, you come all the way to Spain, and you want... Indian? No problem, because of the huge number of British Ex-pats that live in Nerja you will have your choice of good Indian fare...
There are at least 15 Indian restaurants in Nerja, but these are our two favorites...
15. NERJA RESTAURANTS - NAMASTE

16. NERJA RESTAURANTS - JAIPUR

---
The Best Asian / Thai Nerja Restaurants
17. NERJA RESTAURANTS - YUU TALEY

18. NERJA RESTAURANTS - LAN SANG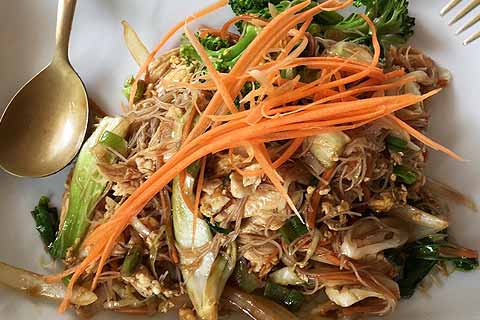 The Best Nerja Chiringuitos
Chiringuito:
a small restaurant or bar, selling mainly drinks and tapas, and sometimes larger meals, in a more or less provisional or no-frills building, often on a beach...
19. NERJA RESTAURANTS - PLAYA Y SOL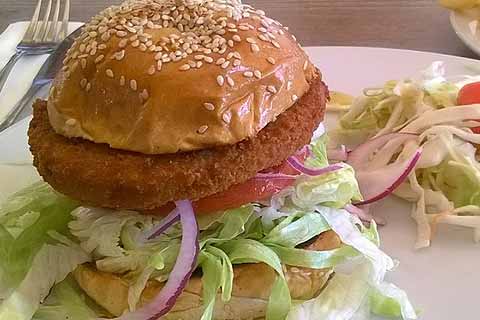 20. NERJA RESTAURANTS - AYO