Top Adventure Tours & Sports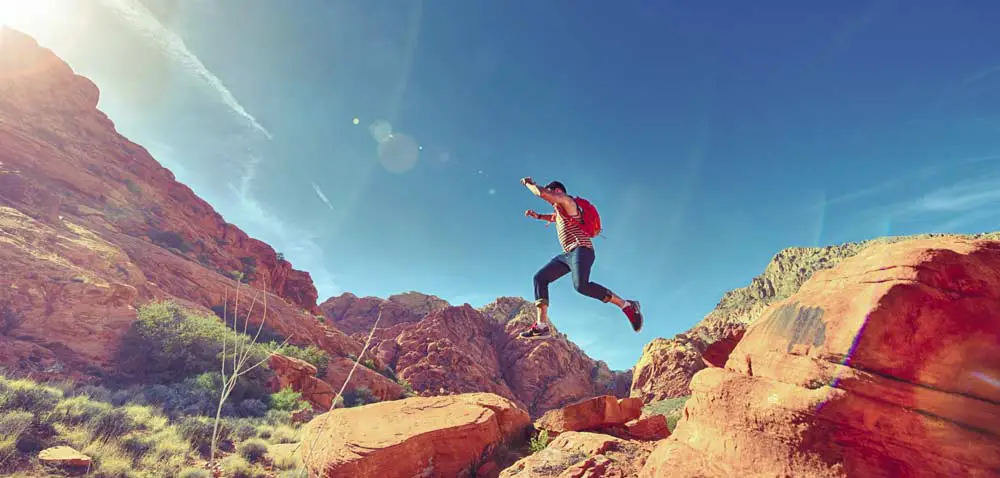 💡
Affiliate Disclosure:
  Please be aware that some links on this site are affiliate links, which means that we might receive a small commission ☕ if you click a link and make a booking. This helps us to keep the site running and will NOT affect the price you pay in any way... ❤️ 🙏 🙏 ➜
How does this work?
---
Craving an Adrenalin rush? Check out some of the
top adventure tours
that are available in the Costa Tropical. From
canyoning
and rafting in the Alpujarras and skiing the slopes of the Sierra Nevada... to buggy and 4x4 safari tours, paintball, and more...
The Costa Tropical has become a very popular sporting destination in recent years and you will find many different sporting and adventure agencies based here. These adventure companies deal specifically with high octane sports and will provide you with...
Equipment Rentals
Tours
Classes
Certifications
And, transportation to the best spots, for the various activities you choose
---
1
Canyoning in Andalucia: Rio Verde Canyon



Tour Description
Extreme Sports - Granada
Take to the most impressive canyon in Andalucia, Rio Verde Canyon, for 5-hour adventure. Learn to descend the canyon safely with the assistance of your knowledgeable guide and take a nice swim. Try a jump or slide. Relax in the beautiful forest while taking rest. Round-trip transfer service by a private, air-conditioned vehicle is included....   Show full description


Stars:
4.7
  |  
Reviews: 142   |  
---
2
Sierra Nevada 4WD Safari small group tour



Tour Description
Extreme Sports - Granada
Discover some of the best secret viewpoints of Granada's Sierra Nevada in a tailor-made 4WD tour to Sierra Nevada, the highest range in Europe after the Alps Led by a local guide, pass white mountain villages, lakes, old Mediterranean forests and snowed mountains. On this 6-7 hour tour, you will drive through deep valleys excavated by the ice and the rivers during thousand of years, using old ways from the time of the Visigods and the Arabs Top it off with a drink in a panoramic restaurant at 2...   Show full description


Stars:
4.9
  |  
Reviews: 475   |  
---
3
90-min Buggy Tour in Almuñecar with Picnic



Tour Description
Extreme Sports - Granada
Have a fantastic day out and see the real Andalucian countryside. With Spectacular views above the La Herradura bay, and visibility stretching far up the Costa Del Sol & Costa Tropical. Enjoy an Andalucian picnic and soft drinks in the mountains. You will want to take advantage of the wonderful photo stops to secure your memories of this amazing tour....   Show full description


Stars:
4.9
  |  
Reviews: 43   |  
---
4
Guided Mountain Bike Adventure



Tour Description
Extreme Sports - Granada
This is a perfect "getaway" to explore the fantastic nature around La Herradura and Almuñécar. Pass through the beautiful mountainous landscapes and enjoy stunning views. If you are looking for a diverse experience with breathtaking and uncommon views, this ride is exactly what you need!...   Show full description


Stars:
5
  |  
Reviews: 5   |  
---
5
Snowshoe hiking in Sierra Nevada (Granada)



Tour Description
Extreme Sports - Granada
Snowshoe hiking trails allow us to move easily over snowy surfaces. The usual hiking trails become a completely different experience from the ones you are used to. Walking over snowy terrain allows us to discover spaces of great scenic beauty in a fun and completely safe way....   Show full description


Stars:
4.9
  |  
Reviews: 16   |  
---
6
Granada Hot-Air Balloon Ride



Tour Description
Extreme Sports - Granada
See the sun rise over Granada on a hot-air balloon ride! After soaring through the early morning skies, flying above attractions like the UNESCO-listed Alhambra and the Sacromonte caves, touch back down in time for breakfast. Stroll to a café in the area and chat about the balloon ride over a hearty Andalucian feast and a glass of Champagne!...   Show full description


Stars:
4.6
  |  
Reviews: 11   |  
Still, Looking for More Adventure Sports Activities?
Check out our other pages with information on Deep Shaft Descent (
Canyoning
),
Kayaking
, Scuba Diving, Parapente, or Horseback Riding. These are just a few of the extreme sports that can be done in the Costa Tropical. You might also be interested in bungee jumping, abseiling, hiking, sailing, or wind-surfing.
There are great locations for all of these activities in the surrounding national parks and reserves; Peña Escrita, Río Jate, Ermita de Bodíjar, Junta de Los Ríos, and the Maro-Cerro Gordo Nature Reserve to name a few.
With the local mountain ranges, beautiful beaches, impressive cliffs and perfect weather the Costa Tropical is THE place to enjoy a sporting holiday.
---
---
SPORTS & OUTDOOR ACTIVITIES