Top Ten Things to Do
Costa Tropical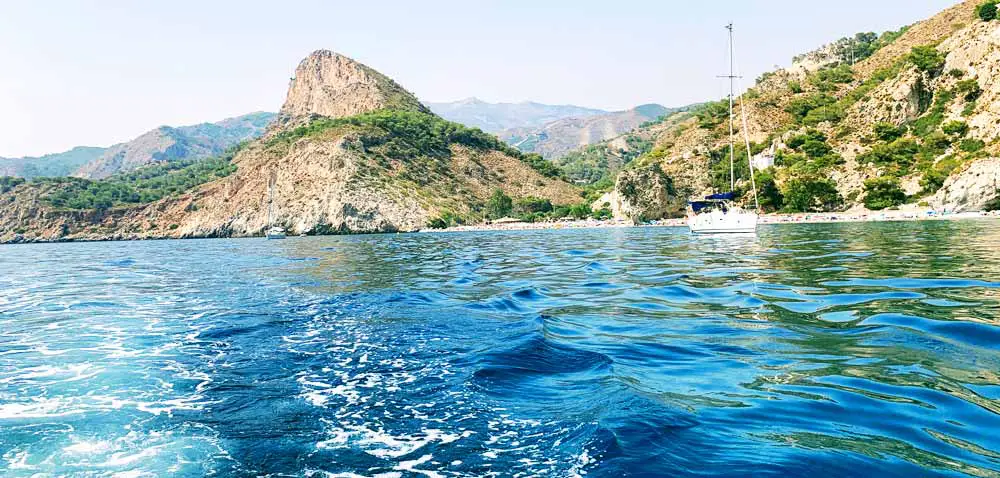 *Affiliate Disclosure: Some links on this site are affiliate links, this means we may receive a small commission for any booking (which we greatly appreciate). This will not affect the price you pay in any way!
---
10 Fun Things to Do in the Costa Tropical
You will find plenty of exhilarating activities in the
Costa Tropical
, taking place in the most beautiful of environments. Surrounded by unspoiled nature this area is a paradise for those who are looking for something different.
Here visitors will find everything they are looking for: adventure, sun, beaches, forests, wildlife, wellness, and much more.
Here is a list of 10 fun things you can do on your next visit to the Costa Tropical!
1. Enjoy a Tapa in Marina del Este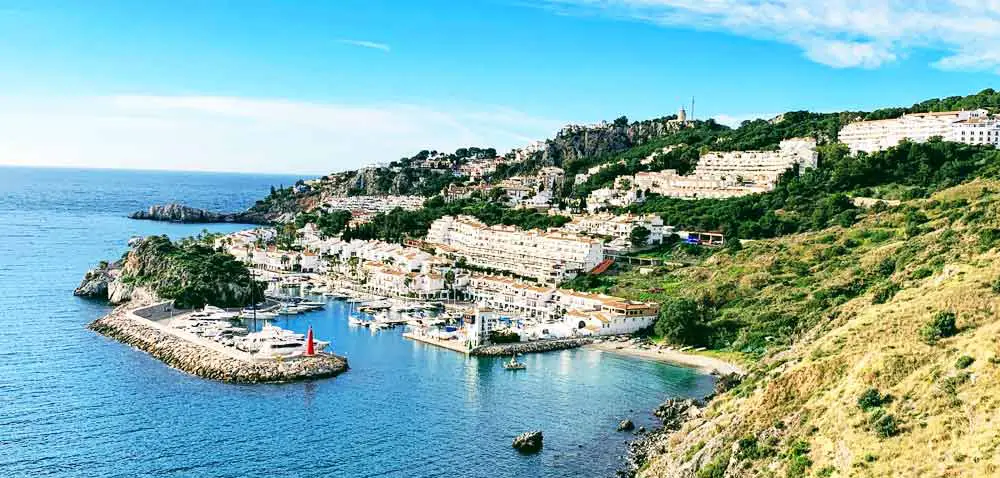 A great place to visit while in the Costa Tropical is the tranquil Marina del Este in the Punta de la Mona. It's a beautiful setting with many restaurants right on the water overlooking the brightly colored sailboats and the town of Almuñécar in the distance.
The popular scuba beach, Playa Berengueles, is just outside the marina with its own tiki bar and beautiful vistas. It's a great spot to relax or going for a quick swim or scuba...
---
TOP ACTIVITIES - MARINA DEL ESTE
Rent a motorboat in the Marina del Este and explore the coast on your own.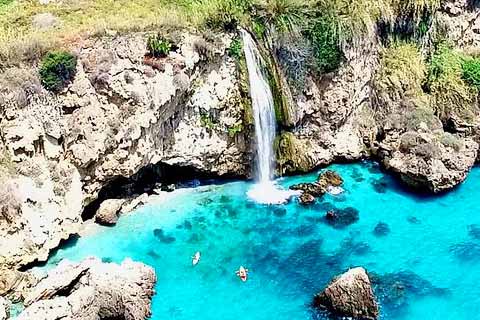 ---
2. Rum Tasting in Motril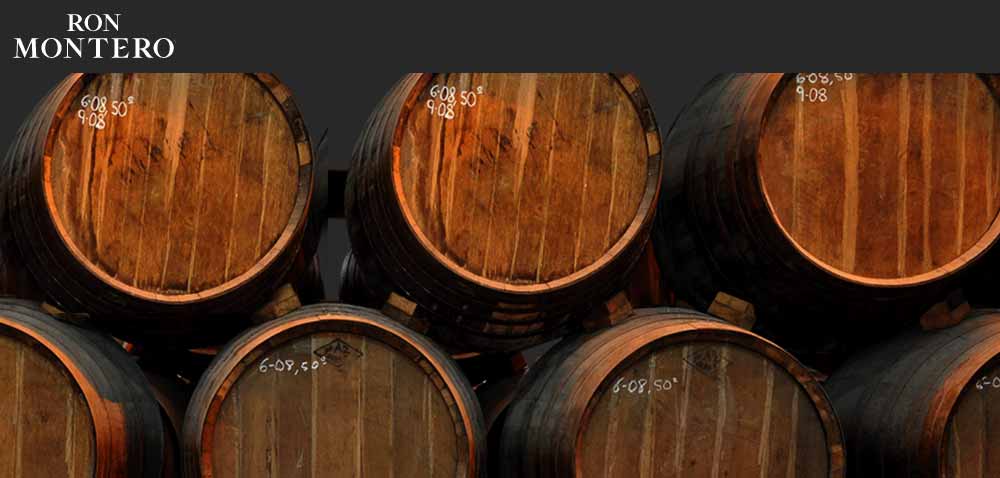 Founded in 1963 by a family with strong ties to the Salobrena sugar mill industry, the Ron Montero Bodega in Motril has earned international recognition for the quality of its rums.
Visit the factory in Motril and you can taste the rums and learn about the entire rum-making process.
The bodega Ron Montero is open to the public year-round and offers FREE, guided tours Tuesdays through Saturdays at 12:00 noon in Spanish and at 1:00P.M. in English.
For more information, see their website: Ron Montero Rum Bodega.
3. Spend the Day Golfing in Motril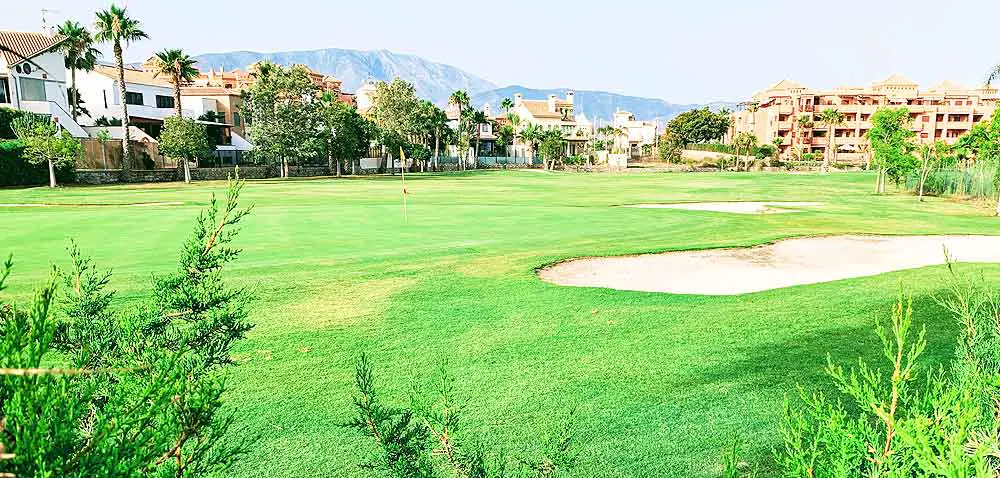 Do you enjoy a day golfing with friends on a beautiful course? How about one overlooking the Mediterranean Sea?
Then the Los Moriscos Golf Club is the place for you. Tucked away just behind the well-known Playa Granada Resort in Motril is an 18-hole course that is perfect for any level of golfer. It is a walking course with spectacular views in every direction.
After a game you can enjoy a drink seaside in the Los Marisco Club bar or have a full meal in one of its restaurants or lounges. Read more about the course.
Recommended Hotel Near Los Moriscos (Beside the Golf Course):

TOP HOTELS - MOTRIL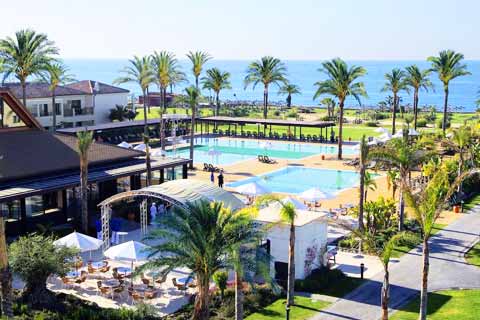 ---
4. Enjoy the Sun and Surf on a Costa Tropical Beach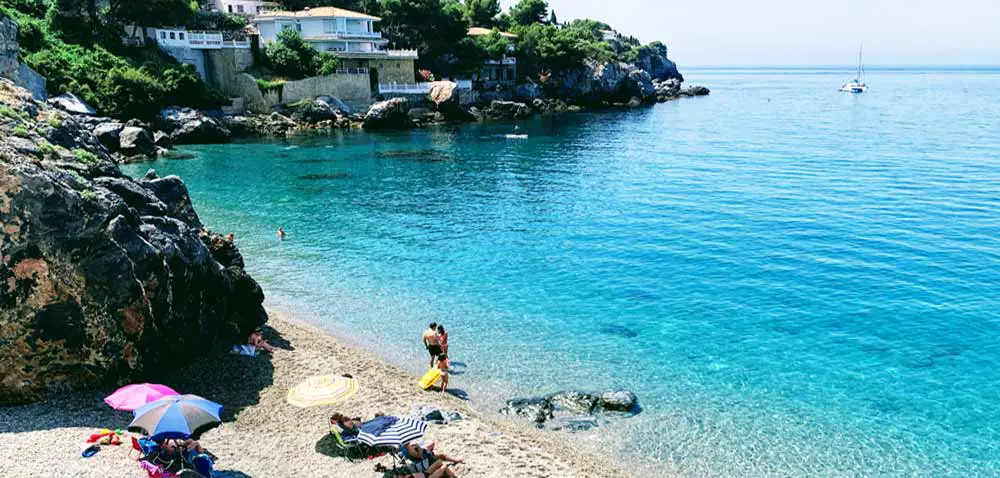 The beaches in the Costa Tropical have been designated as some of THE prettiest beaches in all of Spain, and it's no surprise when you see them.
With soaring craggy mountains that drop down into the deep blue and turquoise waters of the Mediterranean creating stunning coves, bays and rocky promontories... the beauty can't be beat. Each of the towns along this coast have been blessed with numerous beautiful beaches.
Read: Top 10 BEST Costa Tropical Beaches
Almuñécar Beaches
La Herradura Beaches
Salobreña Beaches
Note: One of the most popular beach activities in the Costa Tropical is kayaking (because of the super calm waters). One of the most popular spots is in the La Herradura bay. On any given day, during the summer, you will see hundreds of kayakers out, exploring the bay, the caves around the Cerro Gordo point and some even make it down to the Maro waterfall. Also available along the beach are jet skis, paddle boards and water bikes.
---
TOP ACTIVITIES - COSTA TROPICAL BEACHES
A lot of people book online. We recommend booking ahead if you can because kayaks & jets skis are limited.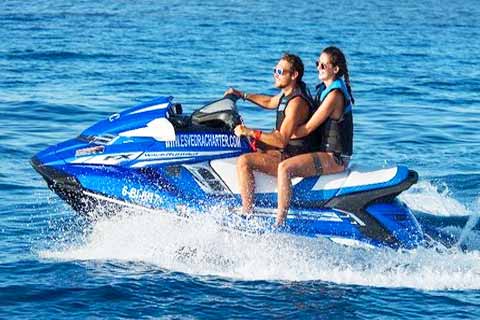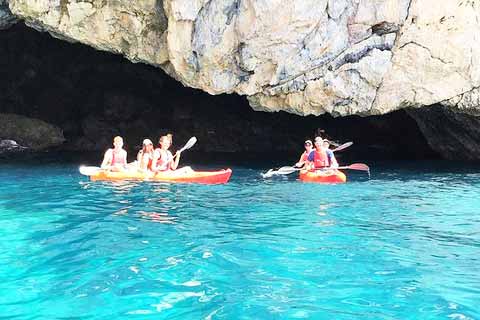 ---
---
5. Visit Some Historic Monuments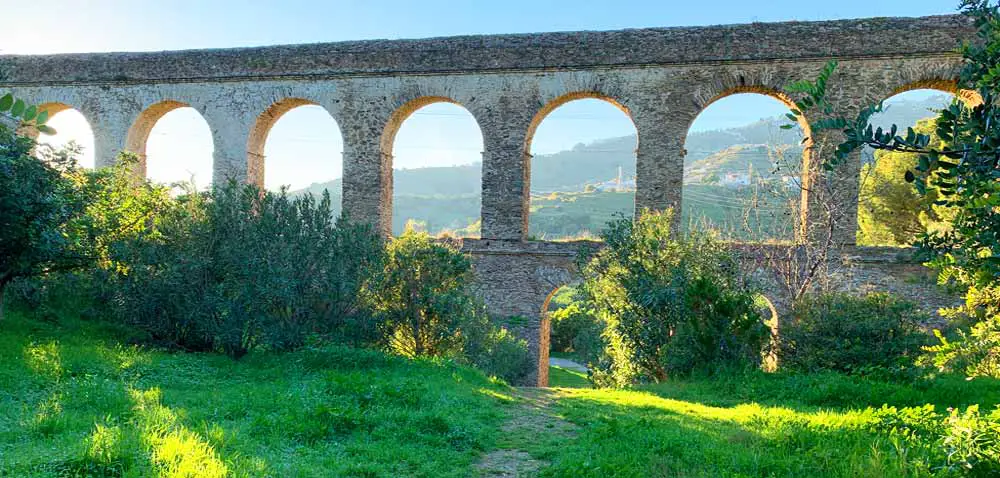 One interesting thing about the Costa Tropical is how well preserved the ancient monuments are. The area has been inhabited by numerous different cultures over the years that have left an impressive mark.
There are more than 5 castles, 4 aqueducts, ancient burial grounds, Moorish and Roman watchtowers and the Phoenician Fish Salting Factory in Almuñécar... to name a few. All are worth a visit.
Almuñécar Monuments
Almuñécar Aqueducts
Almuñécar Castle - San Miguel Castle
La Herradura Castle
Salobreña Castle
---
6. Pack Your Parka and Head to the Slopes!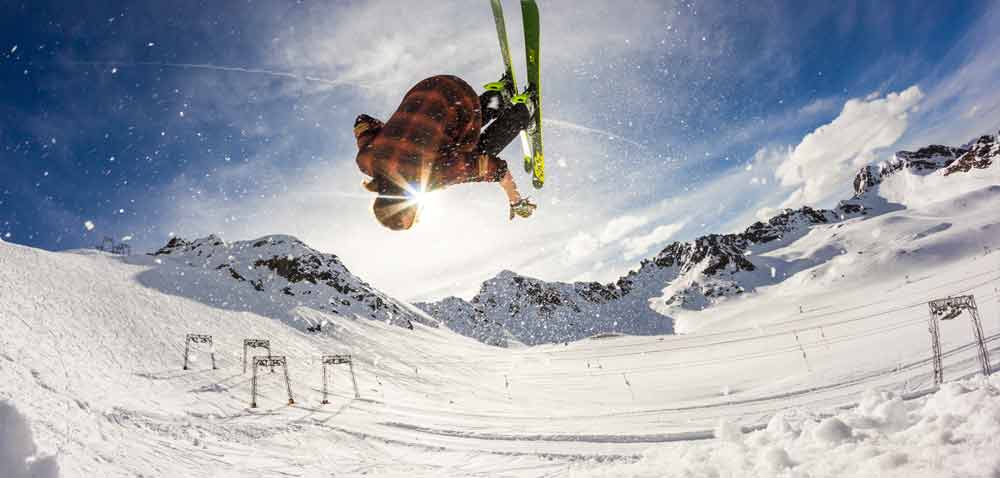 Believe it or not, another fantastic, adrenalin pumping activity you can do in the Costa Tropical is skiing the Sierra Nevada mountains.
It is often said that in the Costa Tropical you can be skiing the slopes by day and relaxing on a Mediterranean beach by afternoon... enjoying a cerveza and tapas of course. Where else in the world can you do that?
The Sierra Nevada Mountain Range is 3,478 meters in altitude, the highest in mainland Spain. With more than 106 kilometers of trails and 125 ski runs, it is one of the largest and most popular ski resorts in the country --- and is just over an hour's drive from the beautiful beaches of the Costa Tropical.
Learn more about skiing in the Costa Tropical.
---
TOP ACTIVITIES - SIERRA NEVADA SKI RESORT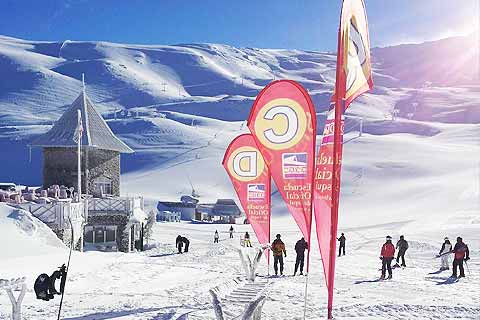 7. Take the Kids to the Aqua Tropic Water Park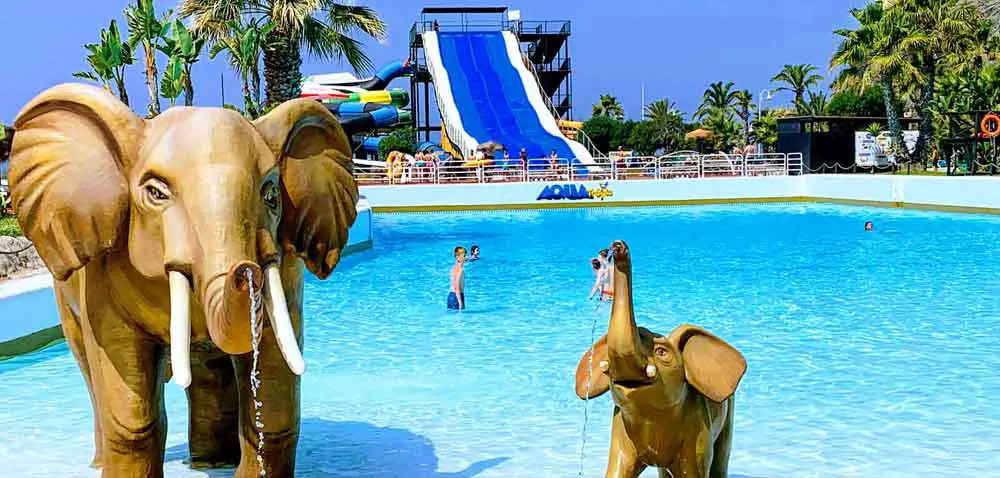 The kids will LOVE the Almuñécar Water Park and it's a great way to spend the day for both the adults and the little ones.
Situated just at the end of Playa Velilla, overlooking the Mediterranean sea, you will find the Aqua Tropic Water Park packed with slides, wave pools, jacuzzis, waterfalls, arcades, play parks, restaurants, bars and more... Adults can rent lounge chairs and umbrellas and chill out in the grassy areas under the olive trees...
Read our full Review of the Aquatropic Water Park here...
---
TOP ACTIVITIES - AQUA TROPIC WATER PARK
If you are planning on going to the water park for the day... buy tickets in advance! The lines are LONG and VERY SLOW!!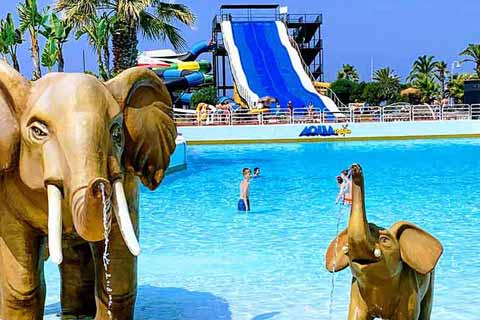 ---
8. Be Sporty!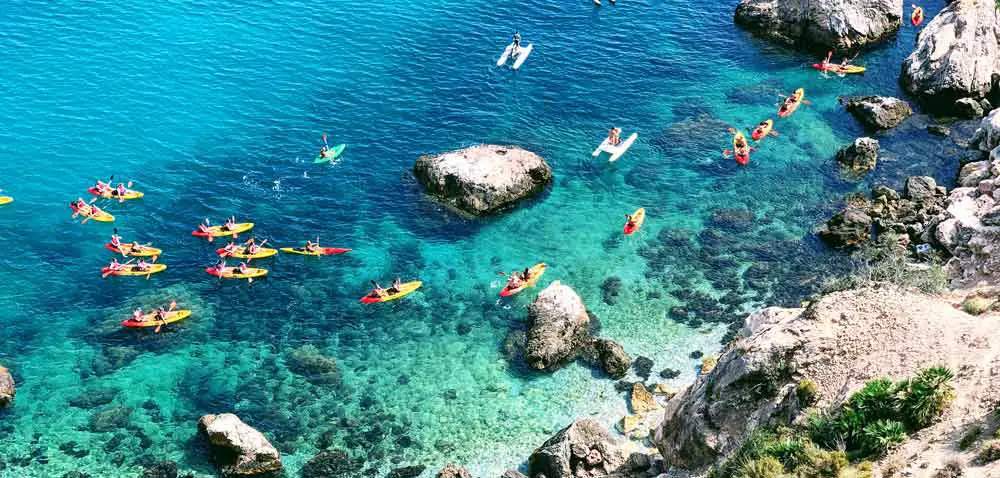 While the Costa del Sol is more known for excess and parties, the Costa Tropical is known for nature and getting sporty!
There are an unlimited amount of sports activities that are popular here... parapente, hang gliding, kayaking, scuba, windsurfing, paddle boarding, tennis, padel, hiking and biking to name a few. There is definitely something for everyone and at every level of fitness. Plus, there are an endless number of companies and services that cater to these types of energy packed activities.
Take a look at our Guide of Sports Adventure Companies in the Costa Tropical here.
---
TOP ACTIVITIES - REALLY SPORTY!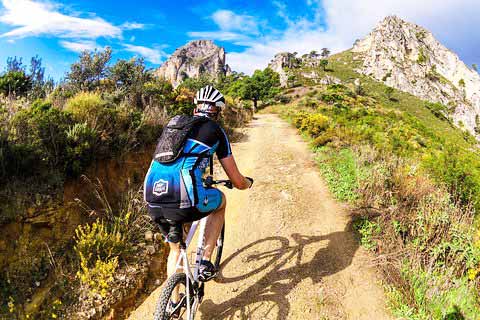 TOP ACTIVITIES - REALLY SPORTY!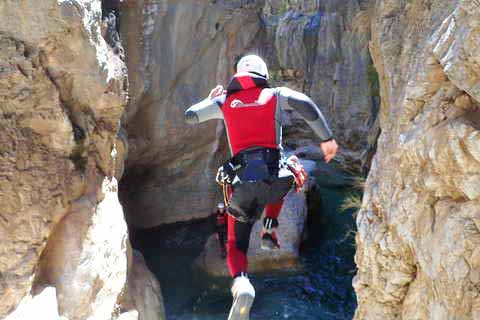 TOP ACTIVITIES - REALLY SPORTY!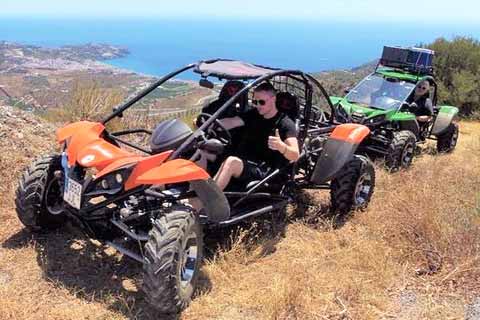 9. Rent a Sailboat and Explore the Coast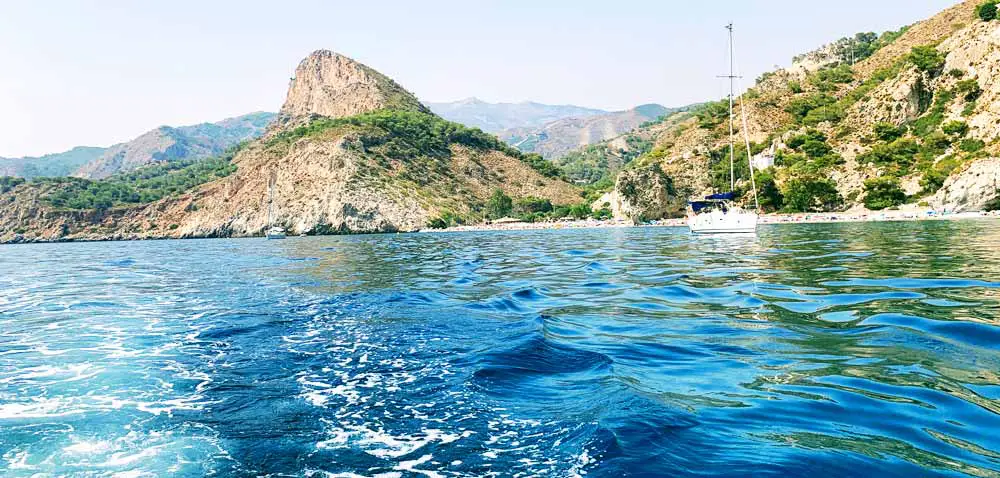 The Marina del Este is also a great place to rent a sailboat for the day or go on any of the half-day / full-day boating excursions that leave from there.
The Costa Tropical is perfect for boating because of its many coves, bays and rocky coastline... which is also perfect for diving and snorkeling.
During the summer, people come every day from the Costa del Sol area to enjoy our coast because it is more sheltered from the strong winds and the coves provide great spots to anchor and swim... AND, of course, it's undoubtably more beautiful...
Rent a Boat in the Marina del Este!
---
TOP ACTIVITIES - MARINA DEL ESTE
Private Half-Day Luxury Catamaran Sailing Cruise in Granada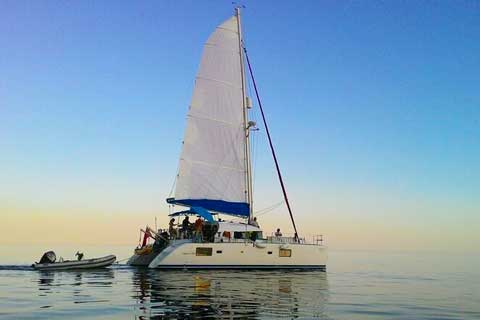 ---
10. Enjoy a Meal in a Seaside Chiringuito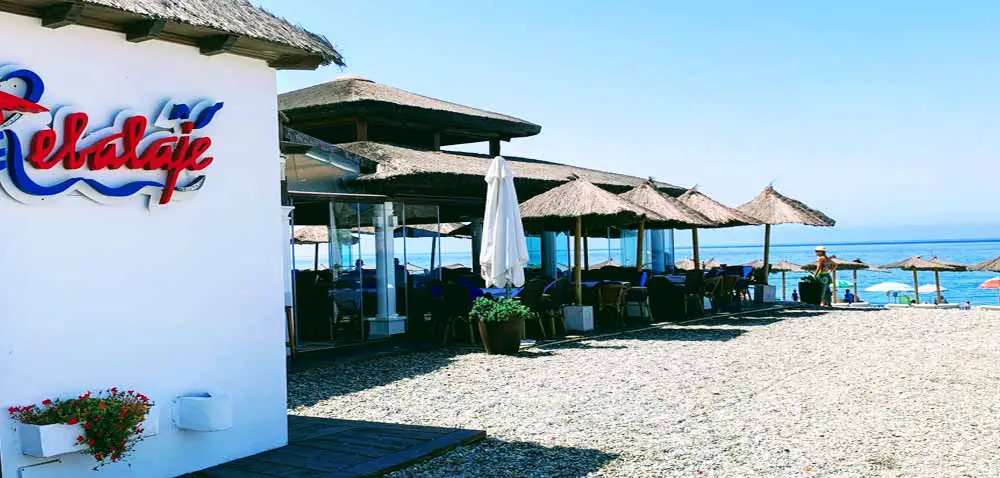 A Chiringuito is a typical Andalucian, seaside restaurant that are found all along the coast in Southern Spain. They are known for having the freshest seafood and a wonderful, authentic Spanish menu.
Spanish food is simple but delicious. Try a homemade paella (which is like a slow cooked risotto with Safran and chicken or shellfish) or a pescado fritura (a fried fish plate with a sampling of all the available local fresh fish). Other favorites are; gambas pil pil (praws in a spicy, garlic oil), boquerones fritos (fried sardines) or ensalada con aguecate y gambas (fresh salad with avocado and prawns).
Enjoy your meal! But remember, in Spain it's about enjoying the moment... relax, take it slow... no one is in a hurry here!
How to Arrive - Costa Tropical
From Granada
: Drive south on the A-44 for 45-50 minutes to reach the Costa Tropical.
From Málaga: Head east on the A-7 for 50 minutes to reach the Costa Tropical.
---
---
We hope that you have a wonderful vacation and take advantage of all the super-fun activities that can be found here!! ;-)