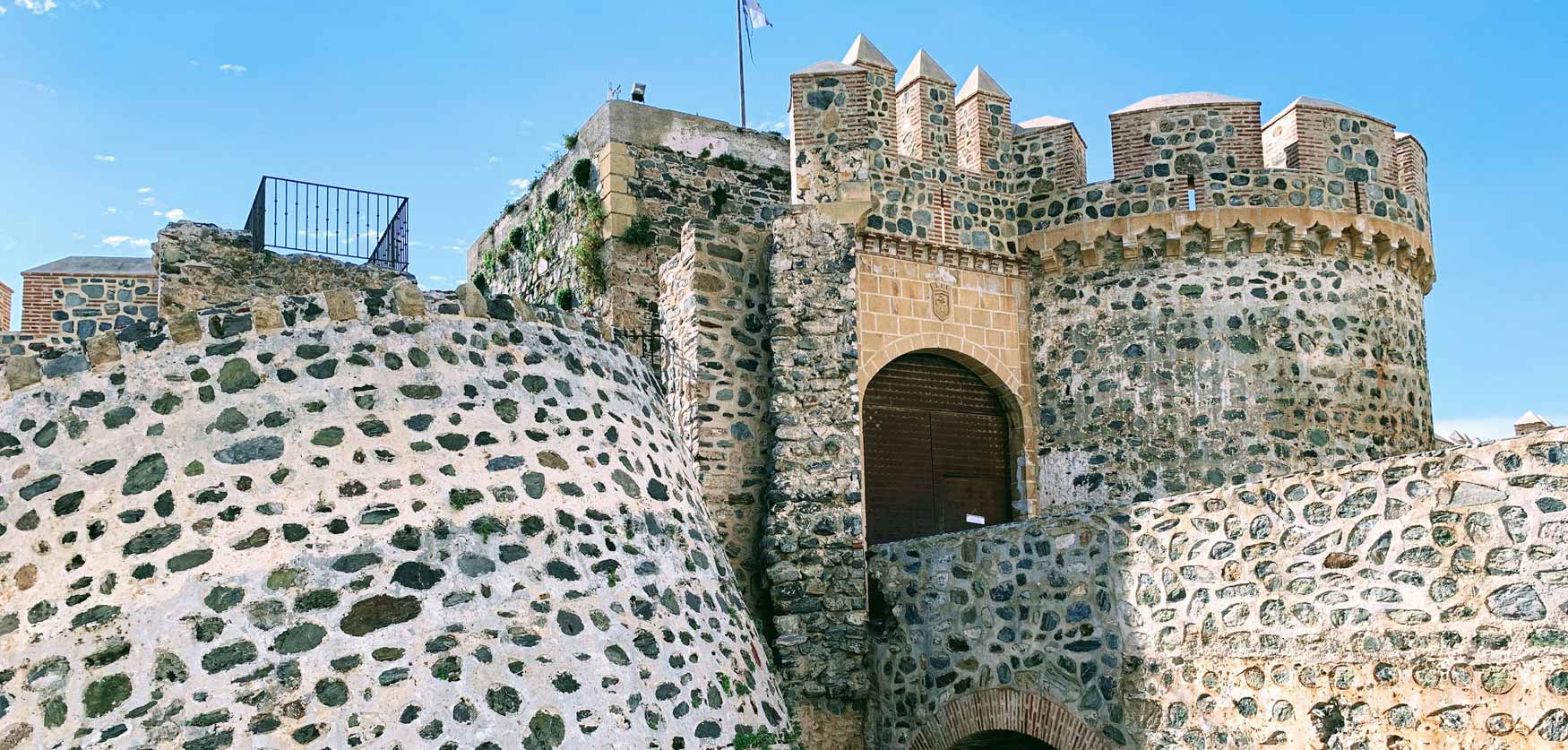 San Miguel Castel in Almuñécar
The San Miguel Castle in Almuñecar
The San Miguel Castle is Almuñécar's best known and perhaps best overall attraction other than its beaches. It is situated on the San Miguel Cerro, the large hill on which the Old Quarter is built. The San Miguel Castle is perfectly situated with stunning views of the sea, the Old Quarter of Almuñécar, the surrounding vegas, and the surrounding mountains.
San Miguel Castle occupies the fort originally established by the Phoenicians in the 7th Century B.C. The fort was expanded and modified in future periods, including the Roman, Arab, and Christian epochs. Most of the current castle structure dates from the Arab era of the 8th through 15th Century A.D. It was used as a recreational site during the Nasrid dynasty of the 13th Century.
Towards the end of the reign of Fernando the Catholic King in the 16th Century, a trench was dug around the castle, a drawbridge was installed and the impressive front entrance with its four imposing circular turrets was installed. During Spain's war of independence from France in the 19th Century, English warships at sea heavily bombarded Almuñécar and the San Miguel Castle, toppling one of its turrets. This leaning turret is still seen today, to the left of the main entrance. San Miguel Castle was later used as a Christian cemetery, until the middle of the 19th Century.
A pavilion housing a museum of interesting Almuñécar history stands in the middle of the castle grounds. The pavilion is built in an attractive Neo-classical style and was likely built in the 18th Century.
The castle has other interesting attractions such as tunnels, large rooms built into the towers, and even dungeons used during the Spanish Inquisition where human skeletons can still be seen.
Where to find The San Miguel Castle
Stepping back in time...
the History of Almuñécar