Seven Palacios Museum in Almuñecar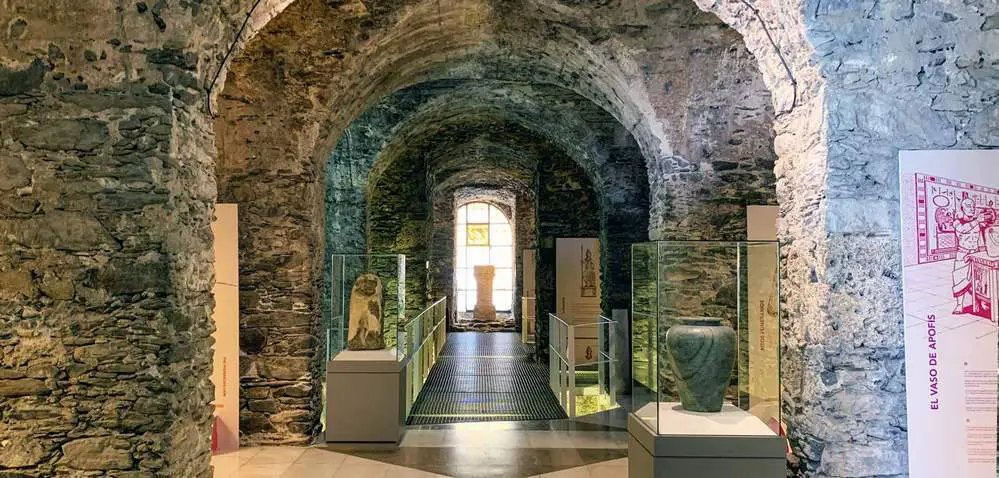 The Archaeological museum is located in the heart of the Casco Antiquo or Almunecar "old town", very close to the castle. The structure itself dates back to around the 1st century AD when the area was occupied by the Romans.
The story goes... that the Romans wanted more usable space within the town to build, and because it was already so built up at the time there wasn't much buildable land area left. Being the ingenious people that they were, they decided to create some...
Using an arch system, or vaults built around existing structures, they constructed a flat platform that sat on top. Once erected, a temple was built in honor of the Roman goddess Minerva.
The vaults that were built created a dome like effect which the locals called "caves", some are still inhabited to this day. It is believed that the Museums official name "Cueva de Siete Palacios" comes from the reference to the "caves" and to a central "vault" feature that is crossed by seven other shorter vaults.
Today the stone monument still remains, the Almunecar Archaeological museum has resided within the monument since 1984.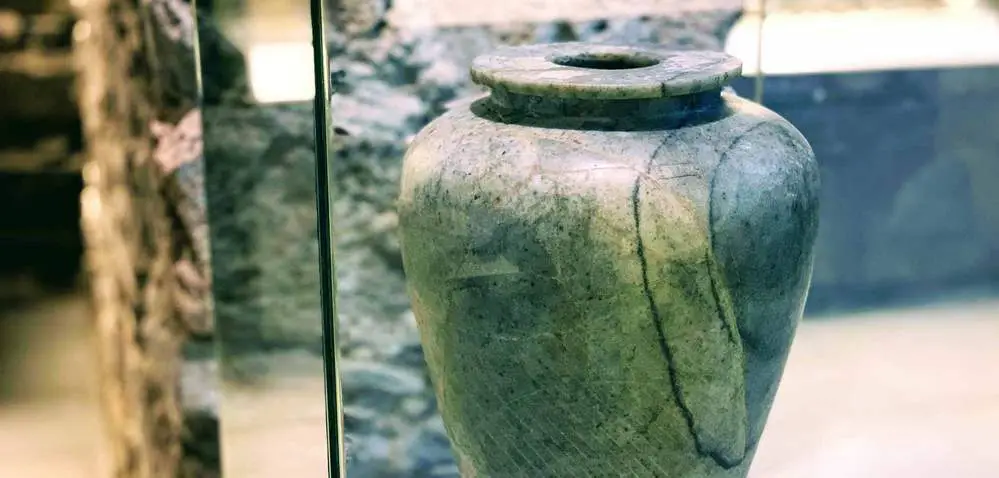 Held within this small museum are ancient treasures found in the area. These relics date back to Phoenician times around 1500 BC. Artifacts are represented from the Phoenicians, Romans and the Moors, among others.
You will find ceramic urns, jewelry, clothing fastenings, etc. Probably the most impressive find is an ancient Egyptian urn that dates to the 14th century BC. No one knows how it ended up here, but the fact that it did, shows you just how old and interesting the history of this area is.
---
Seven Palacios Contact Information
Address
Cueva de Siete Palacios
Barrio de San Miguel
18690 Almuñécar, Spain
Contact Information
Phone: 607 865 466
Email: turismo@almunecar.info
Opening Hours
Nov 1st - March 31st
Tuesday to Saturday:
10:00 - 13:30 / 14:00 - 18:30 Sunday: 10:00 - 1:00
Closed Sunday afternoons
and Monday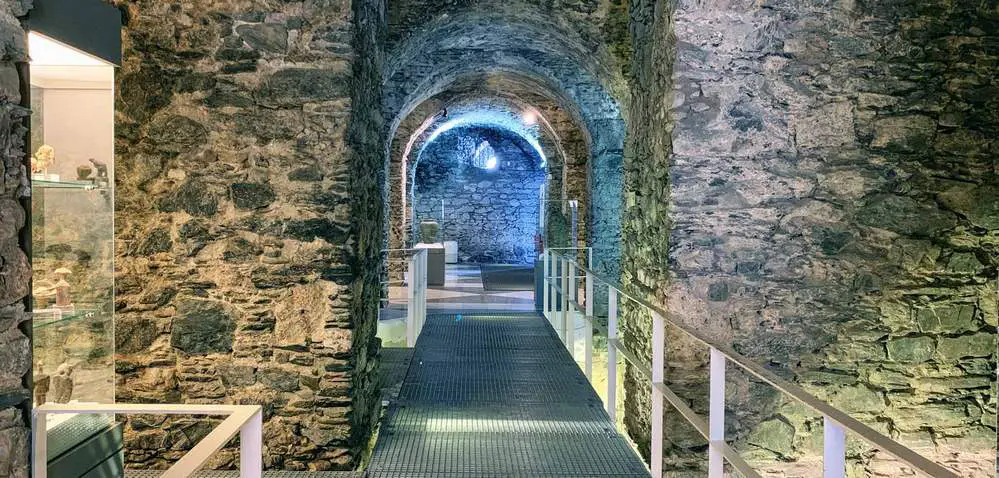 Prices
| | |
| --- | --- |
| Adults: | 2.35 Euros |
| Children under 5: | FREE |
| Children (5 - 14 years): | 1.60 Euros |
| Seniors (over 65): | 1.60 Euros |
* Prices include the San Miguel Castle and the Seven Palacios Museum
* Last entrance is 15 minutes before closing
** Free entry on Fridays from 10:00 - 1:30
---
Tours of the Old Town and Archaeological Sites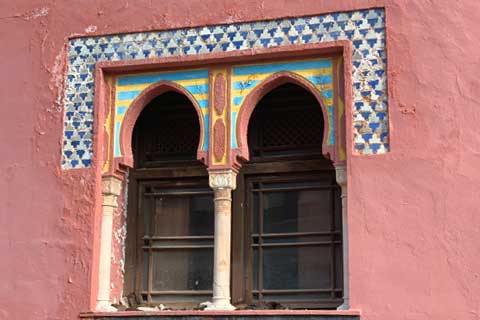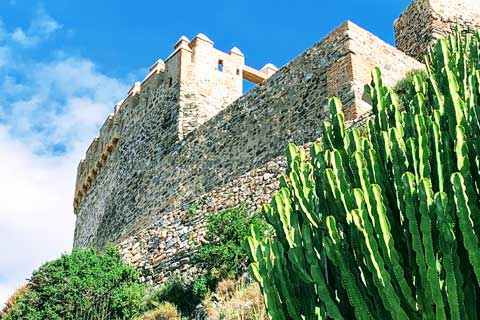 ---
Getting There
The museum is located just around the corner from the San Miguel Castle. Once leaving the castle go to the right and up the hill. At the top take another right and you will begin to see signs for the 7 Palacios. Use the map below if you have a mobile phone handy.
---
---
The 7 Palacios Museum