Paragliding & Paramotoring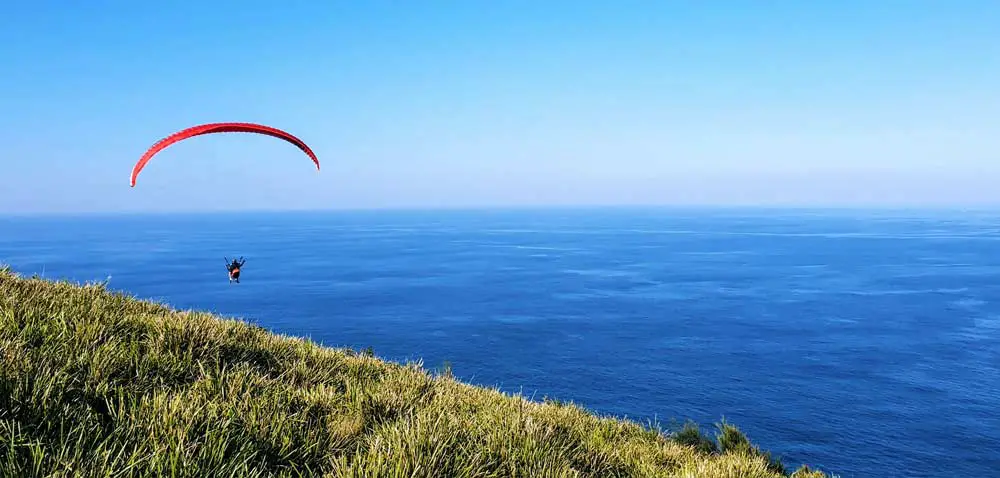 💡
Affiliate Disclosure:
  Please be aware that some links on this site are affiliate links, which means that we might receive a small commission ☕ if you click a link and make a booking. This helps us to keep the site running and will NOT affect the price you pay in any way... ❤️ 🙏 🙏 ➜
How does this work?
---
If you are looking for adventure, look no further. The towns of La Herradura and Almuñécar are amongst the most popular places along the Spanish coast for paragliding or paramotoring. You will often see clusters of beautiful, multi-colored parachutes gliding slowly down from the mountains over the palms and restaurants towards the
Playa La Herradura
.
La Herradura is the most popular landing site in the area. Its location by the coast, protected by the surrounding mountains, allows for perfect glides that set off from high cliffs and descend onto its quiet horseshoe-shaped bay.
The warm winds that come from Malaga (to the west) or Almeria (to the east) help make the Costa Tropical perfect for all sorts of gliding activities. Numerous gliding zones can also be found in Almuñécar, Salobreña, Otivar, and the surrounding mountains.
Paragliding ➜ What's Available?
The Costa Tropical has several paragliding adventure companies that specialize in helping you with all your gliding needs. Give them a call and start your adventure today!
You can find adventure services that cater to beginning gliders or others that require more expert gliding knowledge.

Glides are done by the coast over the Mediterranean sea, over the city of Granada and the spectacular Alhambra Palace, and further up in the famous Sierra Nevada Mountains.

Fly alone or in tandem with an instructor.

Choose between paragliding, paramotoring, tandem flights, solo flights, group flights, and flights for children. Paragliding courses are also available.
Top Paragliding Adventure Companies
The following paragliding companies offer glides in the Costa Tropical and surrounding areas.
PARAPENTE COSTA TROPICAL


68+ Reviews (TripAdvisor)
Address: Punto de encuentro: Playa Velilla s/n, 18690 Almuñécar, Granada
Phone: +34 605 94 06 18 / 654 19 88 20
Website: https://parapentegranada1.wixsite.com/parapentegranada
Services: Flying for 30 years and recognized by the Junta de Andalucia, we fly all year round and are blessed with spectacular scenery and good weather. Soar through the skies in tandem with an instructor or on your own, then land on Playa La Herradura where you can enjoy a tapa with your friends!
GRANALTURA PARAGLIDING


367+ Reviews (TripAdvisor)
Address: Av. de la Sierra Nevada, 95, 18190 Cenes de la Vega, Granada
Phone: +34 622 32 55 17
Website: https://www.granaltura.es
Services: Fly through the sky over the city of Granada, the Alhambra Palace, and the peaks of the soaring Sierra Nevada Mountains. Professional pilots will help make your paragliding experience unique and one you will never forget. We offer three levels of excitement: VUELO INTREPIDO, VUELO EXTREMO, and VUELO RELAX
ADVENTURE GRANADA


25+ Reviews (TripAdvisor)
Address: Calle Aljibe de Trillo, 13, 18010 Granada
Phone: +34 659 578 278
Website: http://www.adventuregranada.com
Services: We go Paragliding in the Sierra Nevada from 1,300 meters almost every day, twice a day. Transport is included from Plaza Nueva, in the historical center of Granada. This activity includes transportation from Plaza Nueva to the take off-site, an expert pilot, insurance, and equipment (glider, jacket, helmet, and gloves). Come and fly in the Sierra Nevada !!!
DRACO


22+ Reviews (TripAdvisor)
Address: Avenida de Sierra Nevada 93 local 7 - 18190 Cenes de la Vega
Phone: +34 626 73 74 97
Website: https://www.draconexion.com
Services: The Draco Flying Centre is located in Cenes de la Vega, very close to Granada. It is considered one of the best flying zones in the world! Our instructor and founder, Ramon Morillas, is a 4 time World Paramotor Champion as well as holding the world record for distance flying (1,105 km) and altitude (7,821 m).
We offer paragliding, paramotoring, tandem flights, solo flights, group flights, and flights for children. Paragliding and paramotoring courses are also available.
Draco also has a great assortment of paragliding equipment and accessories in their online store.
NIMO AVENTURA! - ADVENTURE COMPANY
Phone: +34 601 631 833
Website: https://www.nimoaventura.com/
Contact Form:https://nimoaventura.com/contact-us/
Email: info@nimoaventura.com
Services: Paragliding, Kayak, Barranco (Cliff Jumping), Paintball, Scooter Rentals, and Hiking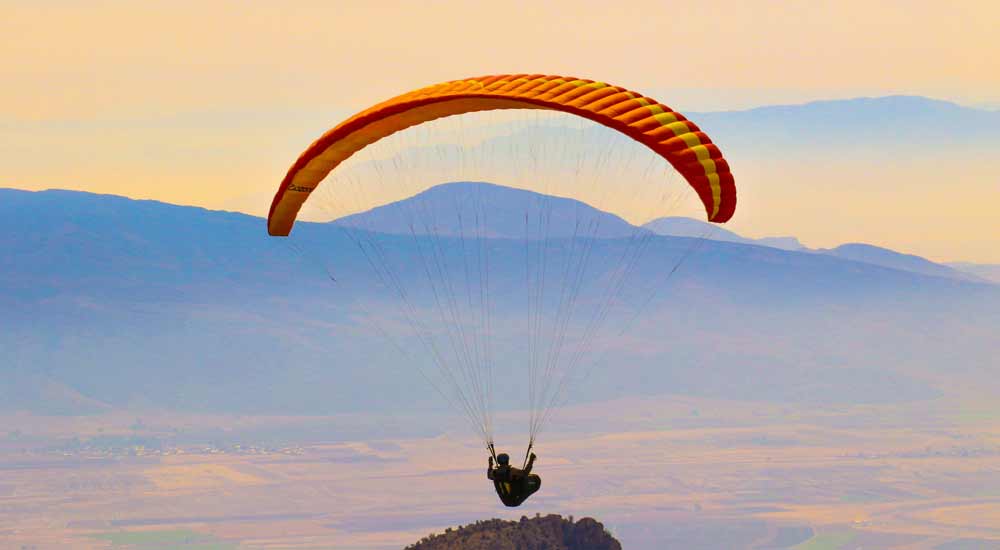 ** Paragliding Costa Tropical - Over the Sea

Who are we?
An American expat with over 20 years of experience living and traveling in Spain, specifically in Malaga and Granada. Darsey is a seasoned explorer of Andalucia. Drawing from decades of immersive experience, she offers deep insights into this enchanting region of Spain, including off-the-beaten path destinations, the best places to stay, and the top bucket list activities to try!
More...
Want to Save on your Next Trip?
Save money on your next trip with our favorite travel websites!
Find the Cheapest Hotels:
The Largest Selection of Villas & Apartments:
Cheapest, Most Reliable Car Rentals:
Best Bus & Train Fares:
Huge Selection of the BEST Tours & Activities
Discount Tickets to Museums & Attractions

See our Full List of Travel Deals & Site Recommendations Here.
SPORTS & OUTDOOR ACTIVITIES