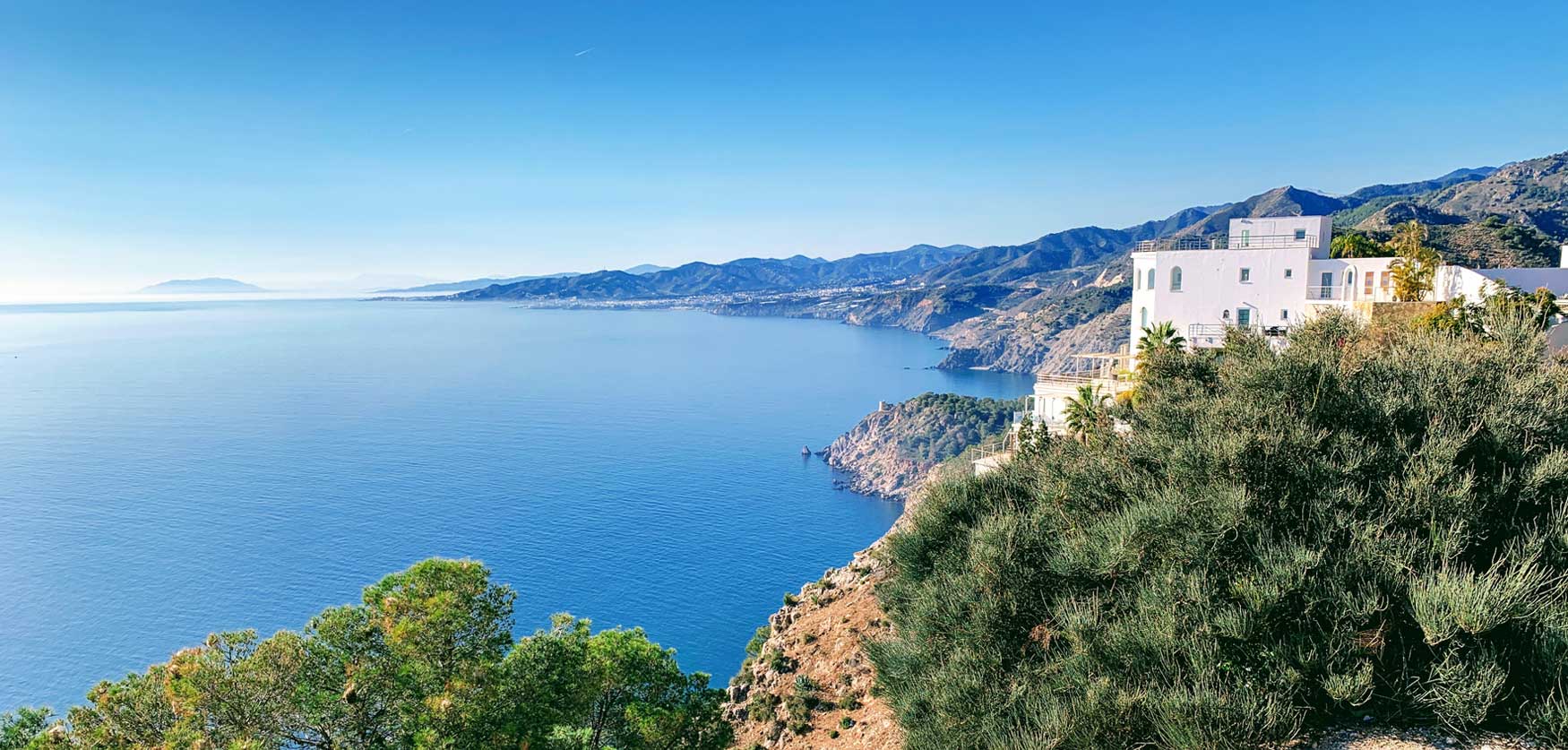 The Costa Tropical
The Costa Tropical of Granada!
Come and explore our Coast!
Granada, Malaga, Nerja, Axarquia, The Sierra Nevada, The Beautiful Alpujarras and more...
The Costa Tropical,
Southern Spain
Welcome to the breathtakingly beautiful Costa Tropical. If you have never been to this part of the world, now is the time!
In the past, this area of Spain was commonly overlooked in favor of its neighboring coast, the Costa del Sol. But today, with easier access due to the new highway, cheaper prices, prettier beaches and more natural surroundings, more and more are flocking to this area.
The Costa Tropical is made up of three mid-sized towns and many smaller white villages, but it's mostly associated with the town that sits at its center, Almuñécar and La Herradura and their neighbor Salobreña.
The Four Largest Towns
in the Costa Tropical
Where is the Costa Tropical?
You will find it along the Mediterranean coastline of Southern Spain in Andalucia, nestled between the two well known cities of Malaga and Granada.
It sits between the famous Costa del Sol and the lesser known, but stunningly beautiful, Costa Almeria.
What makes the Costa Tropical so Special?
The combination of its micro-climate ("micro-clima"), tropical vegetation, geographical and topographical aspects, and its rich, multi-cultural (Phoenician, Roman, Greek, and Arab) history make the Costa Tropical one of the most interesting areas in Spain, and in Andalucia in particular.
Unlike the better known Costa del Sol where the 21st century has already arrived, the Costa Tropical is still very Spanish, and yes, still living in the 20th century. Its people are warm, friendly and family-loving.....qualities that are fast disappearing.
Once you have visited this part of the world, you will probably be back again....and again....and maybe stay for good like so many others have already.
Which towns make up the Costa Tropical?
The main towns where businesses are centered are: Almuñécar, Salobreña, Motril and Castell de Ferro.
Moving inland a bit, we find secondary pockets of industry in Jete, Otivar, Padul, Lecrin, and Velez de Benaudalla. Largely due to tourism and the numerous outdoor activities found here (windsurfing, scuba diving, sailing, golf, horse-riding, hiking and yes... skiing in the nearby Sierra Nevada) even the smaller towns are becoming more recognized as places to visit,
La Herradura
especially.
Continue reading about the
Costa Tropical towns
here... Other nearby destinations that we encourage you to visit are Nerja, Frijiliana,
The Alpujarras
, The
Lecrin Valley
, The Sierra Nevada mountains and its ski slopes and on to the Almeria desert...
Where to find the Costa Tropical
Planning your trip to the Costa Tropical...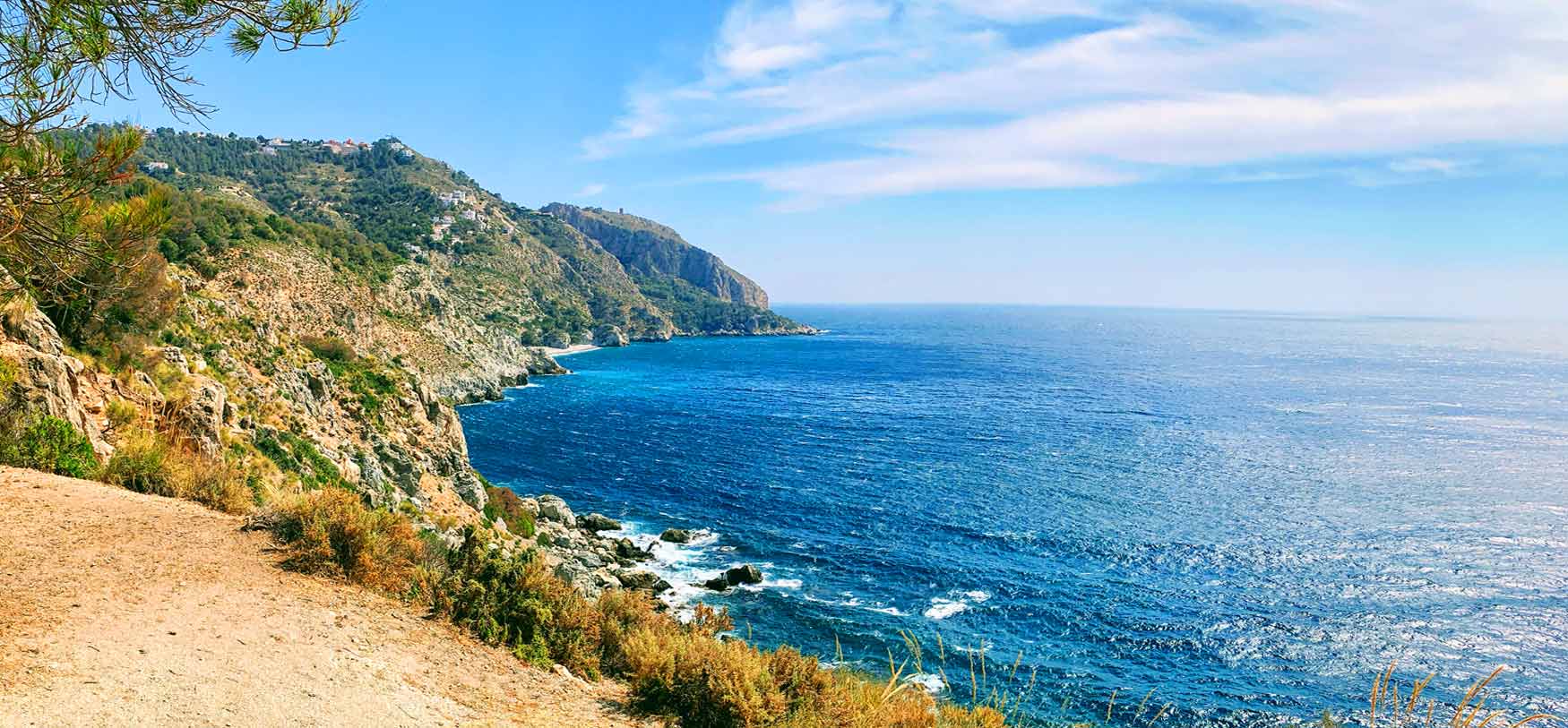 Views Towards Cerro Gordo
More to Explore...
Interesting areas to see around the Costa Tropical