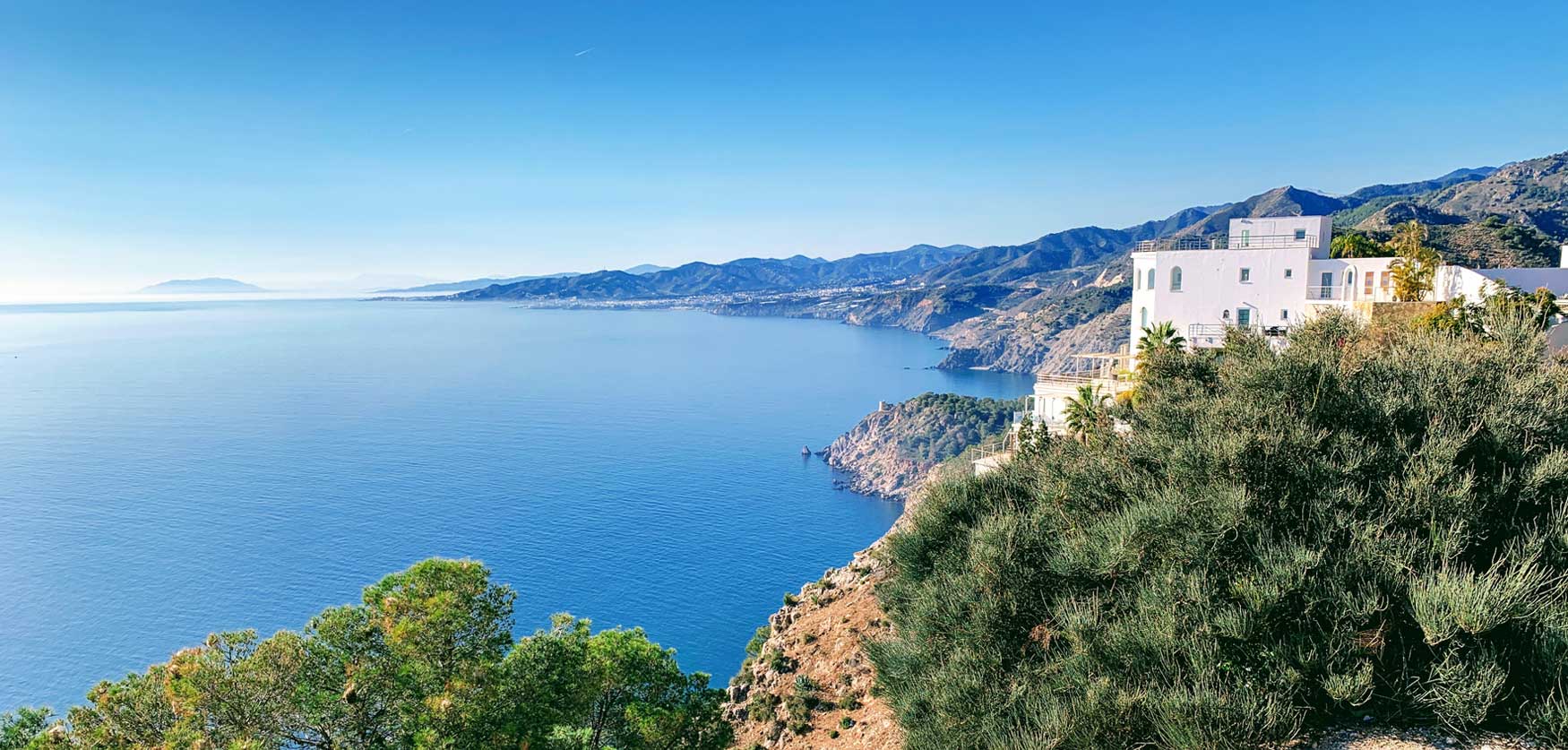 WELCOME!

Welcome to the
Costa Tropical!
Discover our Beautiful Coast...

Costa Tropical
Welcome to the breathtakingly beautiful Costa Tropical, or sometimes called Costa Granada or Costa Granadina. If you've never visited this part of Spain, now is the time!
Experience first-hand its pristine beaches, rugged cliffs and mountains, pretty white villages, rich Andalucian culture, and historic sites... There is something amazing for everyone to enjoy!
---
Top Destinations
in the Costa Tropical
MORE DESTINATIONS

Where to Stay...
The Costa Tropical is packed with great hotels and there are options for every price range, from the many 4-star hotels to hostels, pensions, guest houses, and even many campgrounds for the adventurous spirit!
You will also find a huge assortment of holiday villas and apartments that also range in price from the top-end luxury homes with private pools and gardens to smaller beachside condos with sea views. To learn more about the best places to stay in the Costa Tropical keep reading...

Surrounding Areas...
When you visit the Costa Tropical you will also find a multitude of new destinations to discover. Being perfectly centered between the two culture-rich cities of Malaga and Granada provides you with the perfect location from which to explore...
Don't miss the mountains and villages of the Sierra Nevada, the region of Axarquia, the Lecrin Valley, the rural villages of the Granada Province and the famous white villages of Nerja and Frijiliana... all are just a short drive from the coast.

Popular Trips and Tours
With so much to see all around you, take advantage of some of these popular tours while you're in town. The Alhambra (Granada), Camino del Rey, Nerja Caves, and Frigiliana are some of the top destinations in the area.

Recent Costa Articles
Where to find the Costa Tropical

The Top Sites

Planning your trip to the Costa Tropical...

The Weather in the Costa Tropical
Geographically located between Africa and the Sierra Nevada mountain range, the Costa Tropical is sheltered from cold northerly winds resulting in the only totally protected, subtropical zone on the southern coast of Spain.
The climate varies greatly, but we enjoy a more tolerable range here along the coast compared to more severe summers and winters elsewhere. This area is usually 10º - 20º cooler during the summer months and 10º-20º warmer during the winter than even some of our closest neighbors (Costa del Sol, Granada City or Almeria).
Together with approximately 320 days of sunshine yearly and an average temperature of 20ºC, this strip of coastline is indeed special.
---
Getting to the Costa Tropical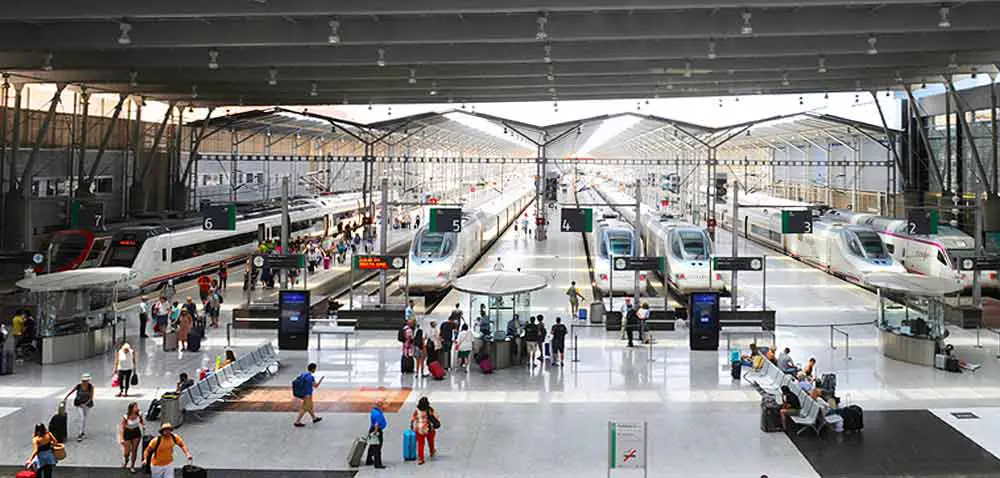 ---
Getting Here by Train:
Granada and Malaga both have great train stations and are accessible from anywhere within Spain. In general, the rail system in Spain is fantastic and runs very smoothly. You can easily and quickly travel all over the country, usually at a low cost to you.
From the Malaga or Granada train station you can then get a direct bus to the Costa Tropical towns.
The BEST site for finding the lowest fares and booking trains is OMIO:
Look for rates and times for trains in Spain.
From each of the train stations (Malaga & Granada), you can get a direct bus to the Costa Tropical towns.
The best site for finding the cheapest bus fares is OMIO!
---
Getting Here by Plane:
Flying into the Costa Tropical is also easily done. Both Malaga and Granada have airports that service all of Spain. Malaga's airport is international with direct flights coming in from all over the world.
The BEST site for finding low-cost airlines into these two cities is OMIO, they have added a new flight service and it's the cheapest that we have seen AND with the most reliable carriers:
Getting Around in the Costa Tropical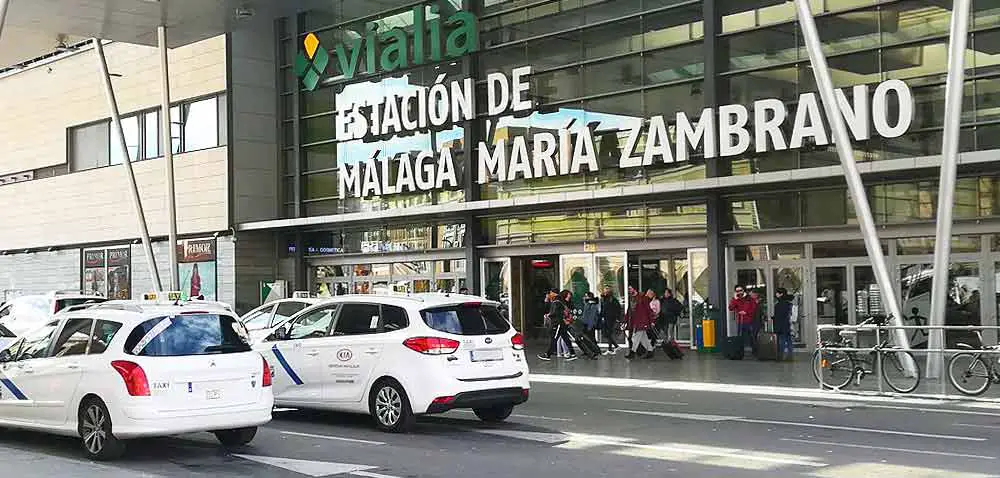 ---
Bus
The Spanish bus system is great. Unlike in some countries, buses are very often used here and depended on so they tend to be large, comfortable, and reliable. You can get direct buses from the larger cities to any of the Costa Tropical towns or buses that run from small town to town. There are also local buses that take you around each town. You can purchase bus tickets on the same website where train tickets are sold and compare the prices of each. You have to pay for local buses as you get on.
Taxi
Each town has a taxi stand where taxis are always present. You can either go down to the stand or call one up and have them come to you. There are also several private taxi services with larger vehicles that will take you to and from the bigger cities and airports. More about Taxis in Almuñécar.
Rental Car
One of the preferred ways of getting around is of course renting your own car. Car rentals in Spain tend to be very reasonable. You can either pick up a car in Granada or Malaga (at the airport) or pick up a car in town. More about car rentals in Almuñécar.
---