Best Hotels in La Herradura
2023 Guide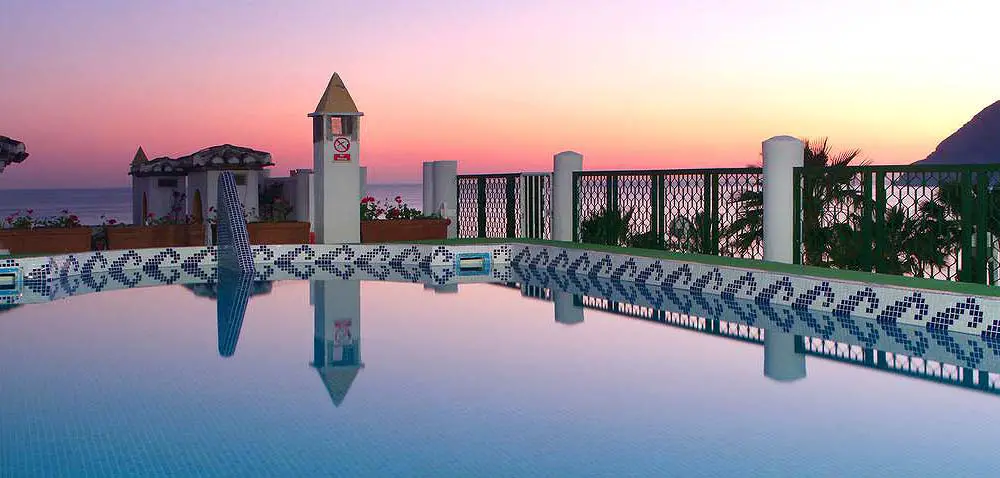 ---
➜ Take me to the La Herradura
Hostels
,
Apartments
,
Campgrounds
, or
Villas
page.
---
The BEST Hotels in La Herradura by Area...
Welcome to our guide on the
Best Hotels in La Herradura
... We have selected the
best hotels
by BEACH AREA to help you make the best choice ....
If you are thinking about renting a villa in the area, we recommend VRBO.com.

The photo above shows the incredible view from the rooftop pool of the Hotel Sol Los Fenicios. on the eastern end of La Herradura beach
---
The most popular areas to stay in
La Herradura
are: (playa meaning beach)
Front-Line Playa La Herradura - Western End
Front-Line Playa La Herradura - Eastern End
Further into Town
Punta de la Mona
Marina del Este / Playa Berengueles
---
Remember:
Book Early! These hotels fill up fast and you don't want to miss out!!
Also: Check out the hotels in these near-by Costa Tropical towns...
La Herradura Hotels – Tips and Recommendations
Booking.com – The best website for booking hotels in the Costa Tropical. It's fast, easy and most importantly all the Spanish hotels work with them!

We've chosen to partner with Booking.com because they have:

Low rates with no booking fees
24/7 customer support and
Free cancellation on most properties

Where To Stay in La Herradura: The best neighborhoods for visitors are the Punta de la Mona area, Marina del Este or in town along the La Herradura beach – all are walking distance to beaches, restaurants and other sights.

---

La Herradura is packed with tourists from mid-June to September, Book hotels early for the best deals.

---

Remember: Prices change drastically depending on the season...

High-Season: July 1st - August 31st, December 24th - January 6th (Christmas) and Easter week

Mid-Season: April 1st - June 30th, September 1st - October 31st

Low-Season: November 1st - March 31st

---

Best Hotels in La Herradura for Families: Hotel Best Alcazar

---

Best Cheap Hotels in La Herradura: Pension La Herradura and Hotel La Tartana. There are also two campgrounds in town.

---

The Most Popular Tours near the Costa Tropical: The two (2) bucket-list activities that most people want to do on a trip to Spain are the Camino del Rey and the Alhambra in Granada.

Both are easily done on a day trip from the Costa Tropical... Book early as these get booked MONTHS in advance...
💡
Affiliate Disclosure:
  Please be aware that some links on this site are affiliate links, which means that we might receive a small commission ☕ if you click a link and make a booking. This helps us to keep the site running and will NOT affect the price you pay in any way... ❤️ 🙏 🙏 ➜
How does this work?
---
Best La Herradura Hotels ➜ Front-Line West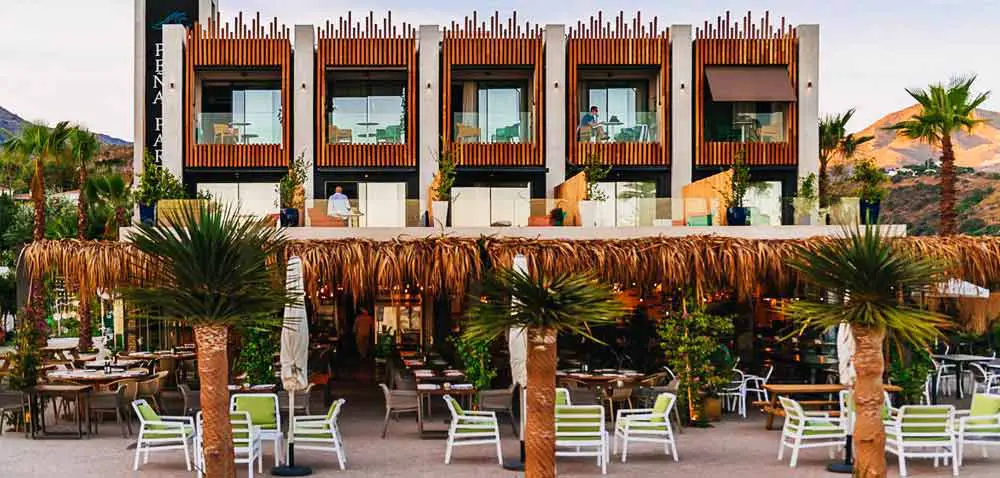 Boutique Peña Parda is a small, 1-star Boutique hotel that sits just across the street from the La Herradura beach... on its western end.
It was recently given a total renovation, including all guest rooms and an addition of two very good restaurants on the main floor (Mercato & The Bench). Some say the Mercato Pizzaria has the best pizza on the beach...
With its high end, modern finishings, close proximity to the beach and numerous restaurants within walking distance, Boutique Peña Parda is the best value for your money.
---
Best La Herradura Hotels ➜ Front-Line East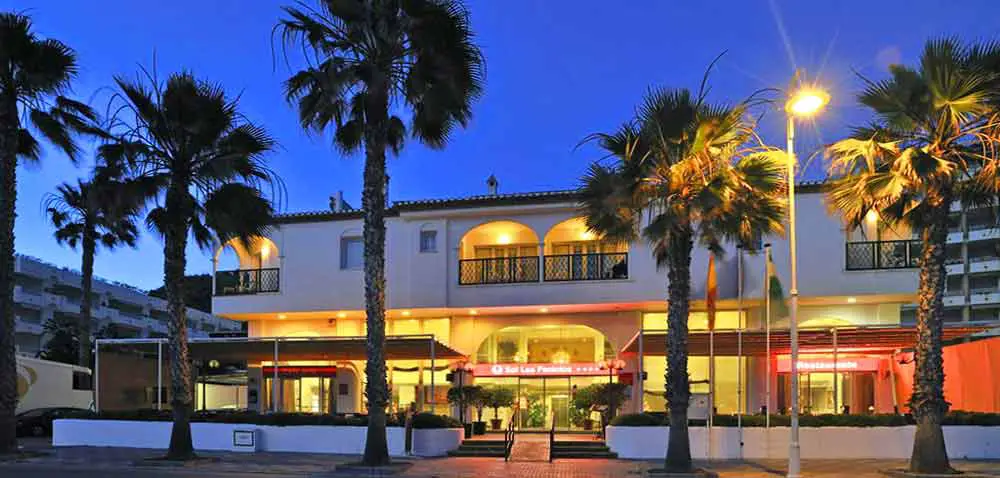 The Sol Los Fenicios is another of La Herradura's 4-star hotels. It sits just across the street from the main La Herrdura beach on its eastern end. It's also a quick walk to 4 or 5 great restaurants.
Sol Los Fenicios has a fantastic rooftop pool with beautiful views of the bay and a wide beach-side terrace for enjoying your morning buffet-style breakfast and coffee.
---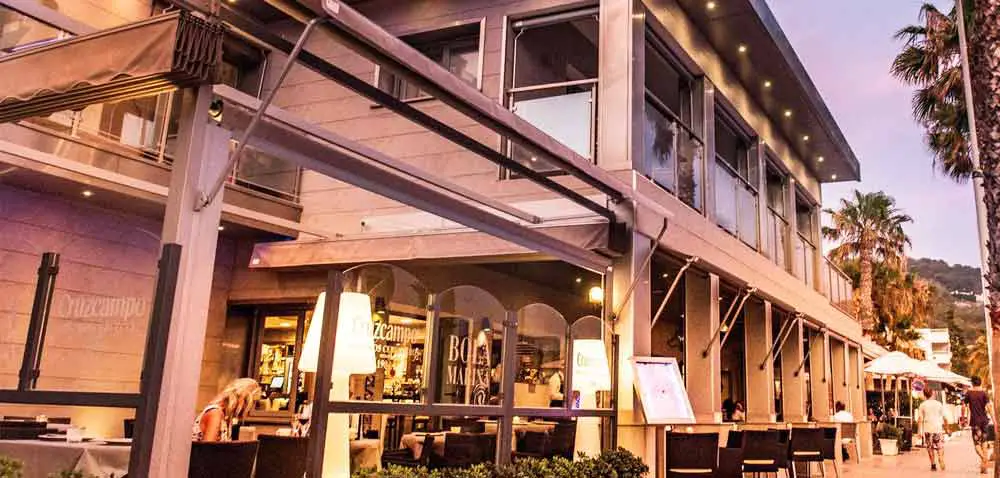 La Caleta Bay is a guest house in La Herradura located right on the front line. It is owned and operated by the same people who own Boutique Peña Parda and is maintained to a high standard.
La Caleta is surrounded by bars and restaurants and is just a quick walk into town or to the bus station. It doesn't have all the amenities that some of the 4-star hotels do, but it is clean and quaint, modern, centrally located, has complementary Wi-Fi and all the rooms are air conditioned...
---
Best La Herradura Hotels in the Old Town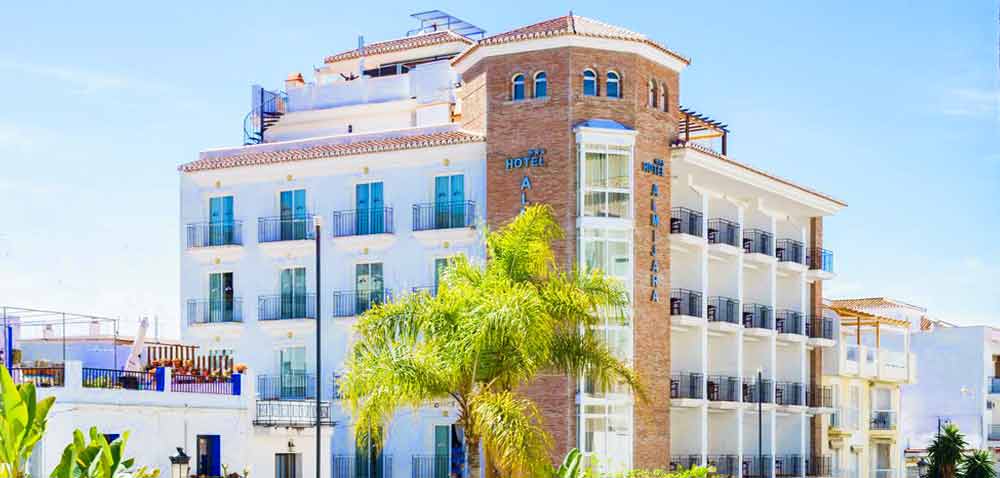 The OYO Hotel Almijara is a high-rise 3-star hotel that sits right in the center of town, just a quick 2-minute walk to the beach. It's a great choice if you are traveling without a car because it is just minutes from the bus station and centrally located to all the best restaurants and sites.
There is no pool at the OYO Hotel, but it has a nice roof-top terrace with views of the surrounding mountains and the Cerro Gordo point.
---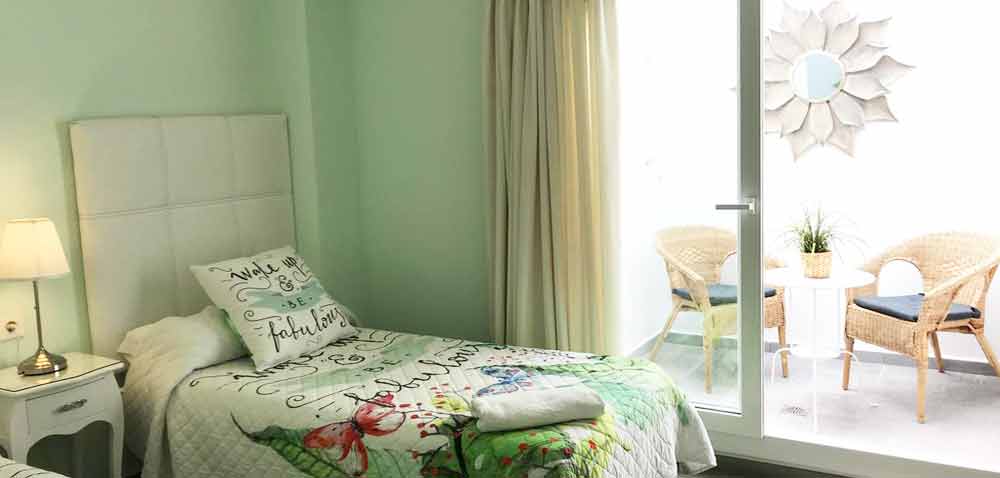 Pension La Herradura is one of the low-cost options in town, it's family owned and very clean. AND, the entire building just recently went through a major renovation, so all the rooms have been updated and modernized.
This Pension is located in town by the bus station and only a 3-4-minute walk to the beach, it's also very central to all the bars and restaurants.
This is a great option for those on a budget and traveling by public transportation.
---
Best La Herradura Hotels in Punta de la Mona
Punta de la Mona
is the nicest area to stay with full size villas and most homes have private pools. Unless you are lower down on the punta, it's preferrable to have a car to get around. Walking to town from the top of the Punta can take 20-25 minutes.
The only hotel in the prestigious Punta de la Mona is: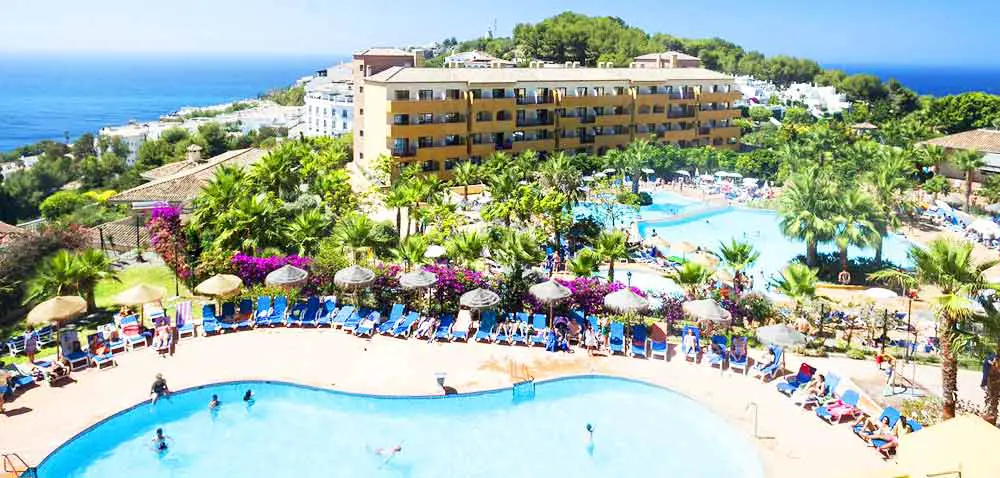 The Hotel Best Alcazar is a 4-Star hotel right in the heart of the Punta de la Mona. It has an hourly shuttle that runs from the hotel to Marina del Este, playa Berengueles and then down to the main La Herradura beach.
This hotel has more services than any other and is great for families with children. There are numerous pools (indoor and outdoor), tennis courts, a bowling alley, restaurants, bars and a spa.
---
Best La Herradura Hotels in the Marina del Este
The
Marina del Este
area is equipped with a grocery store, restaurants, Playa Berengueles, Scuba Diving schools and tours, boat rentals and other services.
It's preferrable to have a car if you want to get to the La Herrdura beach side, although there is a local bus service. Walking from the Marina del Este to the La Herradura beach can take 35-40 min (depending on how far into the marina you are).
---
Villa & Apartment Rentals
Because the Marina is such a small area and there is only one hotel, most people choose to rent a villa or apartment...
The best and only hotel near the Marina is the Hotel Best Alcazar.

Check out ALL the Condos and Villas in the Marina del Este and Punta de la Mona neighborhoods... HERE
---
See Also:
---