Explore the La Herradura Beaches
The tiny seaside town of La Herradura is fortunate enough to have 4 of its own gorgeous beaches.
The longest of these beaches is Playa La Herradura, which is more than 2 meters of sand and small pebbles that runs between the towns two impressive rocky points. Packed with restaurants, shops, and a plethora of water sports activities, it has something for the whole family to enjoy.
There is also Playa Berengueles, which is a top scuba destination for people from all over Spain, Playa Cantarriján, a playa naturalista nestled within the picturesque and protected natural reserves and coastal cliffs to the west and Playa Calaiza, a wonderful little beach only accessed by kayak or hiking through the Cerro Gordo pine forest above.
A trip to any of these beaches would make for an amazing day!
La Herradura Beach Guides
The 4 Gorgeous Beaches of La Herradura
1. Playa La Herradura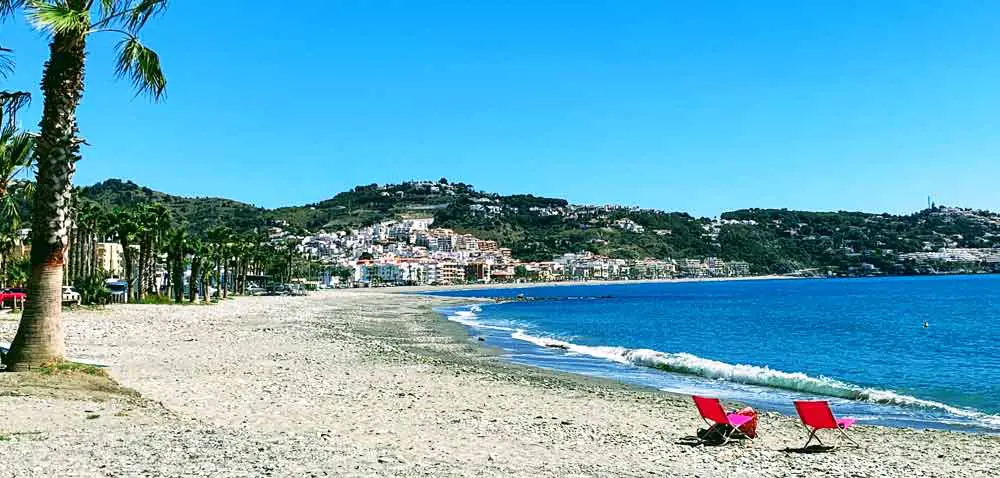 Playa La Herradura is the main beach in the town of La Herradura, the one you see in all the photos of the towns beautiful bay.
It's the longest beach in La Herradura and has the most services. Restaurants, cafes and bars line the beach from end to end, and many water sport companies are run right on the beach.
Recommended Beach Hotels: Hotel Sol Los Fenicios (on the beach) | Pena Parda Bay (on the beach) | La Caleta Bay (on the beach) | OYO Hotel Almijara (2 min walk to the beach).
For more information on this beach, see the La Herradura Beach Guide.
2. Berengueles Beach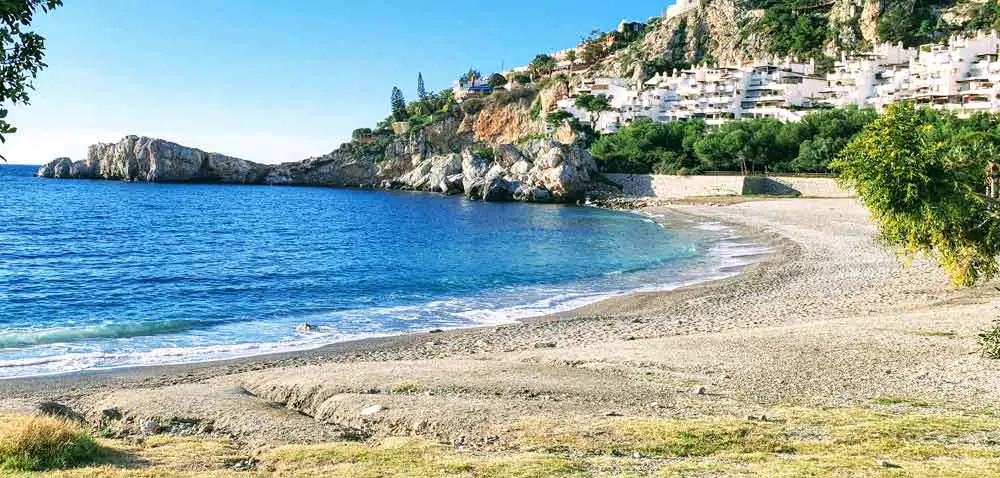 Playa Berengueles is located next to the Marina del Este in Punta de la Mona. It is a beautiful little cove that is most known for its popularity with scuba divers. People come from all over Spain to scuba at this beach.
There is a great little chiringuito right on the beach with a lot of character.
Recommended Beach Hotels: Hotel Best Alcazar (shuttle that runs to and from the beach -- also runs to the Playa La Herradura beach).
For more information on this beach, see the Berengueles Beach Guide.
3. Cantarriján Beach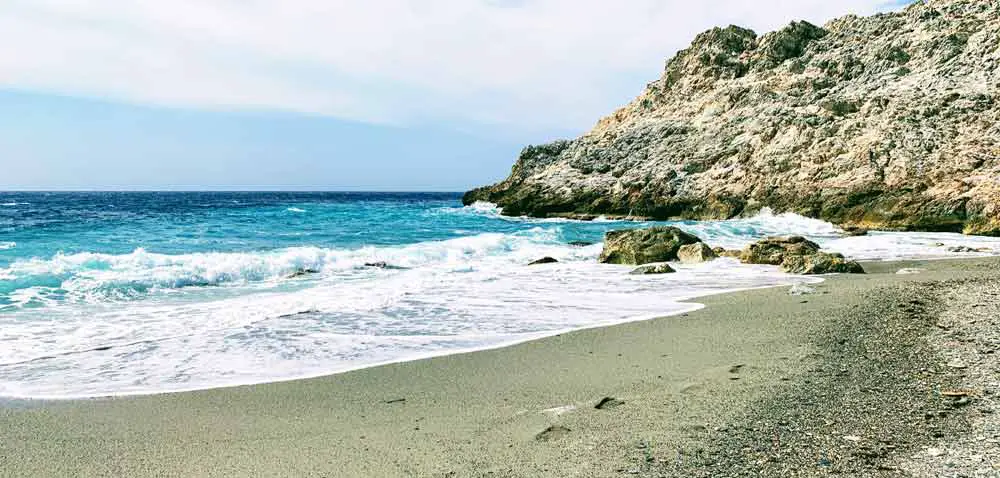 Playa Cantarriján is located in the Paraje de los Acantilados de Maro & Cerro Gordo, which is a national nature reserve between the towns of La Herradura and Maro. It is a highly protected area so it is kept in pristine condition and is relatively untouched in terms of development.
The beach is within the La Herradura town limits but you will need a car to access it.
Shuttles run during the summer months from the N-340 down to the beach itself not to allow too many cars down and to help preserve the area.
This beach, along with a few others along this strip, have been named as some of the prettiest beaches in Spain.
This is a playa naturalista or nude friendly beach. It is also a gay friendly beach.
Recommended Beach Hotels: Hotels in La Herradura and Hotels in Nerja are both close enough to spend a day at this beach.
For more information on this beach, see the Cantarriján Beach Guide.
4. Calaiza Beach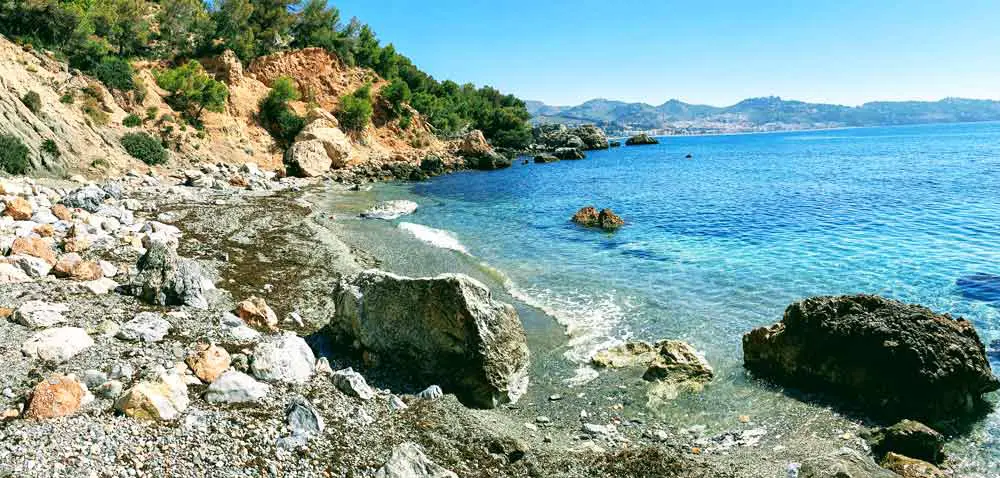 Playa Calaiza is a hidden cove that most people don't know about. It is one of the most remote and quietest of the beaches in La Herradura.
If you are looking for a nice relaxing day away from all the crowds this is the place!
In order to access the beach you need to either rent a kayak and paddel out or you can drive down to the bottom of Carmenes del Mar and access it from a footpath that runs through the Pine forest.
No services are available on this beach.
Recommended Beach Hotels: Any of the Hotels in La Herradura would be a good place to stay to enjoy this beach.
For more information on this beach, see the Calaiza Beach Guide.
<< Back to Main La Herrdura Page
---
Other Interesting Pages...
Where to find the Beaches in La Herradura
More Outdoor and Nature Activities