La Aldea in La Herradura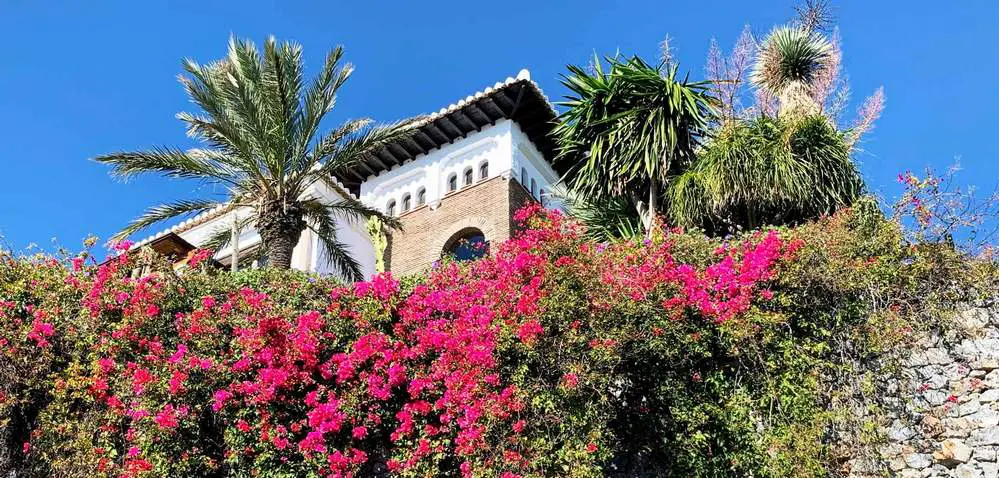 💡
Affiliate Disclosure:
  Please be aware that some links on this site are affiliate links, which means that we might receive a small commission ☕ if you click a link and make a booking. This helps us to keep the site running and will NOT affect the price you pay in any way... ❤️ 🙏 🙏 ➜
How does this work?
---
Located in the Punta de la Mona and perched above the Marina del Este and Playa Berengueles is the award winning 'La Aldea' community.
The urbanization was designed by a local award winning architect, Jesus Del Valle, who used to live in the community. The architecture has been stunningly built in a mixed Moorish & Spanish style and each unit is unique.
The area feels like a small untouched village boasting bright, vibrant colors and a plethora of cascading flowers and plants everywhere. It is surrounded by luscious gardens and is very well maintained with winding pathways running throughout the entire development. Gorgeous views can be seen around every corner.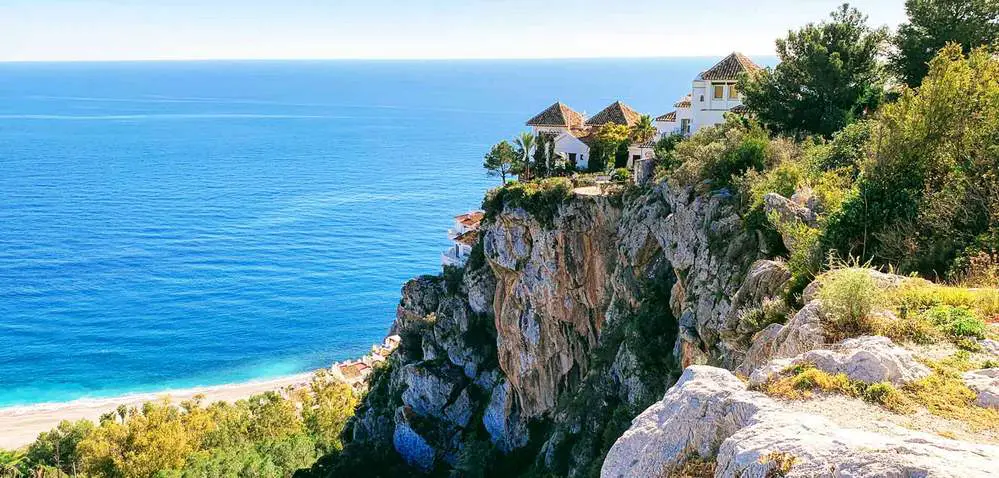 There is direct access to the lighthouse above with 360 degree views of Almunecar and La Herradura. On a clear day you can see past Motril to the east and Malaga to the west.
This is a fantastic place to rent while visiting the area. It is quiet and peaceful and has every necessary amenity. Some properties have small private pools but there is also a shared pool with a jacuzzi in the center of the community. A car is recommended to get around, but you can walk into town in about 30 minutes. To find out about rentals in the area, call one of the local estate agents in La Herradura.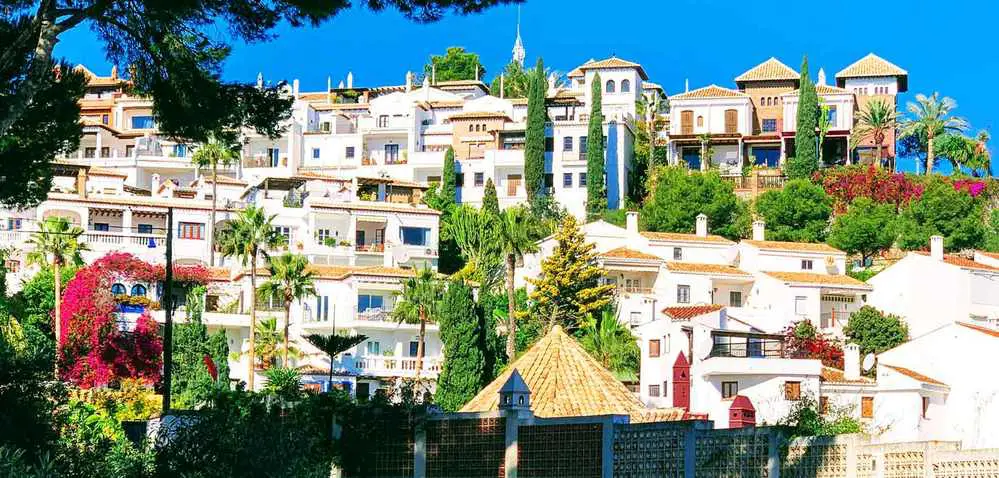 Getting There
To get to the tower, drive up the beach road on the eastern side of La Herradura, continue straight and follow signs to "La Aldea". There are three main roads that make up the urbanization: Calle Aldea Bajo, Calle Aldea Media and Calle Aldea Alta, in that order as you approach the community on your right.

Who are we?
An American expat with over 20 years of experience living and traveling in Spain, specifically in Malaga and Granada. Darsey is a seasoned explorer of Andalucia. Drawing from decades of immersive experience, she offers deep insights into this enchanting region of Spain, including off-the-beaten path destinations, the best places to stay, and the top bucket list activities to try!
More...
Want to Save on your Next Trip?
Save money on your next trip with our favorite travel websites!
Find the Cheapest Hotels:
The Largest Selection of Villas & Apartments:
Cheapest, Most Reliable Car Rentals:
Best Bus & Train Fares:
Huge Selection of the BEST Tours & Activities
Discount Tickets to Museums & Attractions

See our Full List of Travel Deals & Site Recommendations Here.
La Aldea