Marina del Este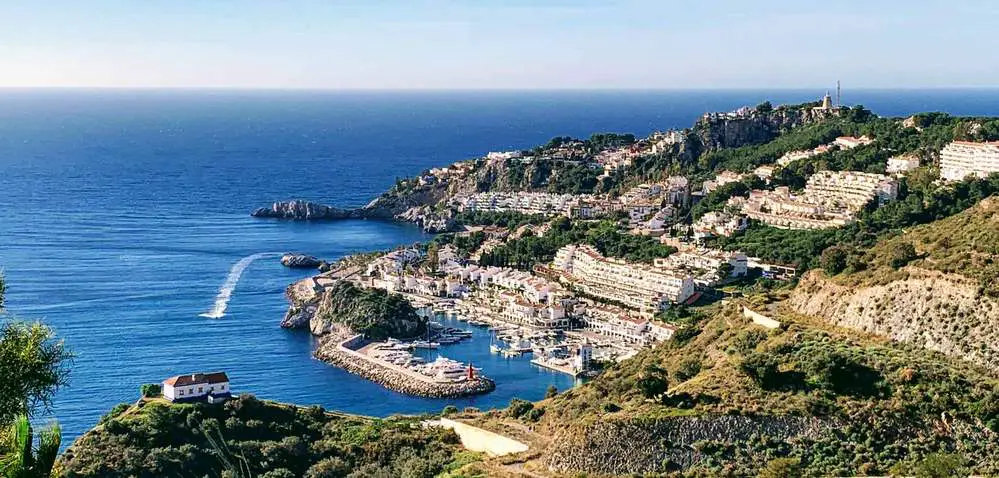 💡
Affiliate Disclosure:
  Please be aware that some links on this site are affiliate links, which means that we might receive a small commission ☕ if you click a link and make a booking. This helps us to keep the site running and will NOT affect the price you pay in any way... ❤️ 🙏 🙏 ➜
How does this work?
---
A Gorgeous Marina in Southern Spain...
---
Where is Marina del Este?
The
Marina del Este
(or 'Puerto Deportivo Marina del Este' in Spanish) is located between the two most beautiful Andalucian villages on the Granada coast,
La Herradura
and
Almuñécar
. It is one of the few marinas in southern Spain.
The marina itself was built around a large rock known as the Peñón de las Caballas (or Mackerel Rock) and its promenade. It's a small, quiet marina tucked behind the well-known Punta de la Mona point, which protects it from strong winds from the west and provides beautiful views of Almuñécar to the east. It's a great place to stop off for a rest if you're sailing.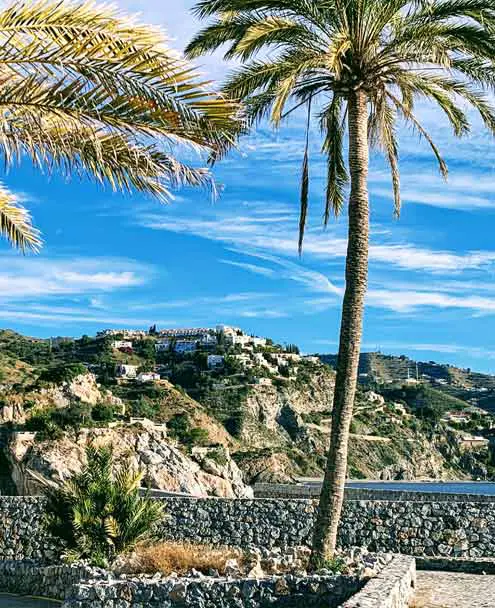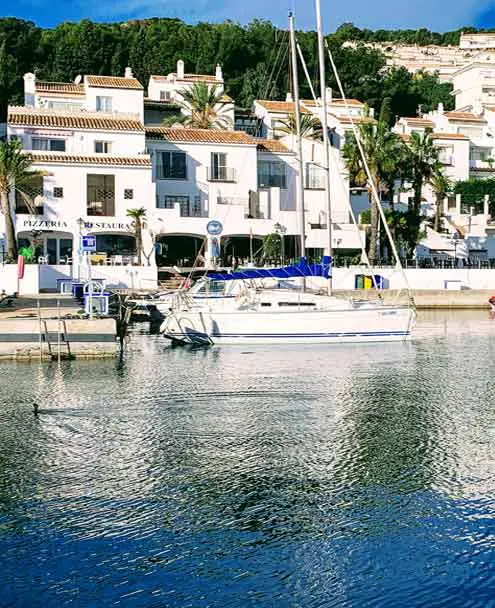 ** Views of Marina del Este and sailboats
---
Marina del Este Highlights:
Located at the Border of the Granada and Malaga Provinces
Borders the Costa del Sol - near Nerja and Frigiliana
Features many hidden coves & caves that are perfect for sailing and diving
Just minutes for the Maro Cerro Gordo Nature Reserve - UNESCO Protected Site
Waterfront Restaurants & Bars
Magnificent beaches - The closest is Playa Berengueles... and Playa Cantarriján (famous nudist beach) is 5-min down the coast
It's a very popular area for holiday rentals during the summer months
---
Marina del Este - Basic Information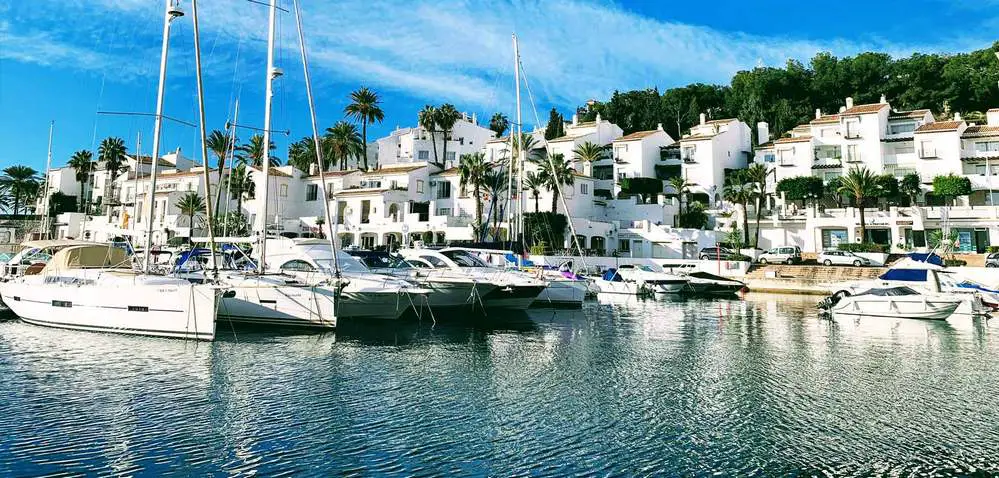 The Marina del Este is a luxury complex and the prices reflect that. If you are looking for a place to moor your boat, the prices are a bit higher than some Spanish ports but not as expensive as ports in the Costa del Sol.
There is availability for 227 boats and yachts
Maximum length - 35 meters
And, a boathouse dedicated to the repair of all boats in the area
⭐ For more information on availability and prices, contact the Marina del Este below.
MARINA DEL ESTE / PUERTO DEPORTIVO MARINA DEL ESTE
Address: Puerto Deportivo Marina del Este, s/n, 18697 La Herradura, Granada, Spain
Phone: +34 958 640 801 / +34 958 827 240
Latitude: 36º 44′ N
Longitude: 003º 43′ W
Radio Channels: VHF CH9 - 16
Another, less-expensive alternative for boat mooring is the Motril Marina which is only a thirty-minute drive to the east.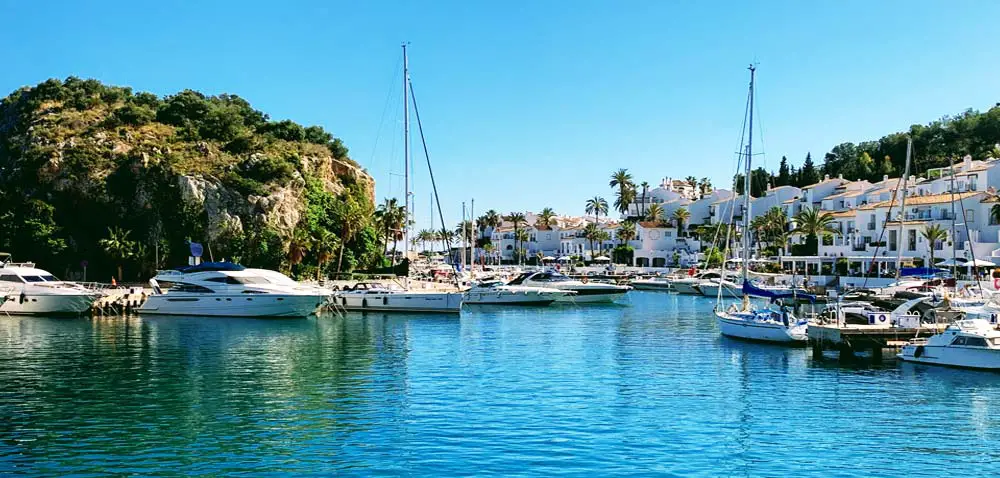 ---
Facilities - What's Available...
The Marina del Este is a small port, but it has everything you need to moor your boat safely, manage its care... AND, to enjoy a nice relaxing holiday.
Services you will find in the Marina are:
Boat Services - Mooring, Management & Repair
Art Galleries, Boutique Shops, and Food Markets
Water-Front Restaurants & Bars
Laundry Services
Diving Center & School
Boat Rentals & Excursions
Apartment and Villa Rentals
Beautiful Beach - Playa Berengueles with a Restaurant and Bar
Watersports Services Providing Beach-Side Rentals (Kayaking, Windsurf, Paddle Board, etc.)
---
Where to Stay in Marina del Este?
Many holiday-goers choose to stay in the Marina while on vacation because of its luxury feel, the abundant services available, and the gorgeous sea views in every direction.
If you are looking for accommodations near the marina keep reading...
---
1
The Hotel Best Alcazar - Marina del Este
The BEST hotel located near the Marina del Este is the 4-star Best Alcazar ... It is a mid-level, family-oriented hotel located in the Punta de la Mona area of La Herradura which is about a 15-minute walk to the beach. Shuttles are available throughout the day going back and forth to town and the beaches.
Because the hotel is located on top of the Punta de la Mona, you have the choice between two nearby beaches (Playa La Herradura or Playa Berengueles). Playa Berengueles is located beside the marina.
Hotel Highlights:
Two Large Pools - Bowling Alley - Tennis Courts - Parking (additional cost) - Spa / Turkish Baths - Shuttle Service to Beaches - Restaurant - Beach Shop
---
Remember:
Book Early! These hotels fill up fast and you don't want to miss out!!
Also:
Check out the hotels in these near-by Costa Tropical towns...
---
2
TOP Villa Rentals - Marina del Este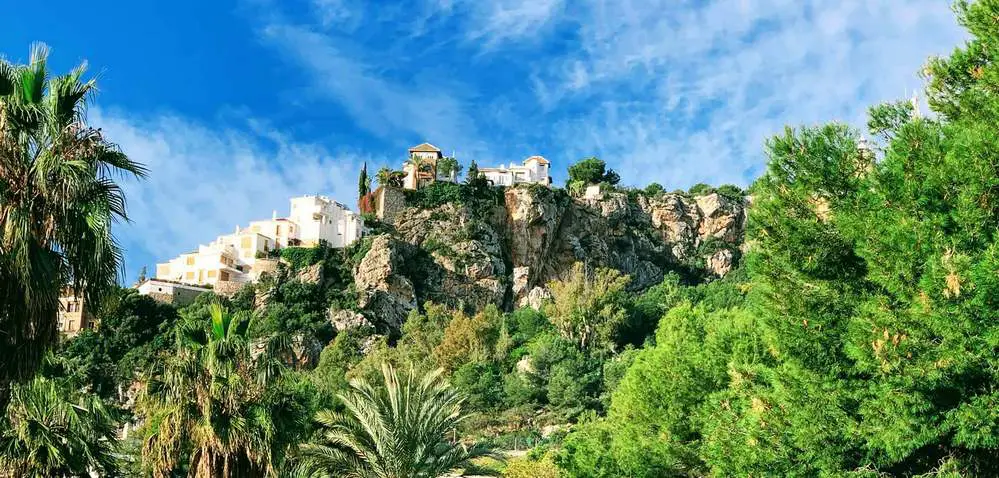 Another great option for staying near the Marina del Este is to rent one of the many available villas and apartments overlooking the Marina.
You can find beach-front condos, villas a bit higher up with spectacular views (still within walking distance to the beach), and other larger villas with private pools in the Punta de la Mona neighborhood surrounding the marina.
Check out ALL the Condos and Villas in the Marina del Este and Punta de la Mona neighborhoods...
Here are a few of our recommendations...
---
Renting Boats or Yachts in the Marina del Este
If you're interested in chartering a boat around the Costa Tropical, the marina is the best place to look.
Several companies offer boating excursions around the Cerro Gordo National park and the hidden coves and caves going west down the coast. There are also sailboats, yachts, and smaller boats available for a private rental, either by day or longer. Read our full article on Boat Rentals in Marina del Este.
Jet skis are also available for rent in the marina, which can be taken into the La Herradura bay.
We recommend the following services for boat rentals and excursions...
BOAT RENTAL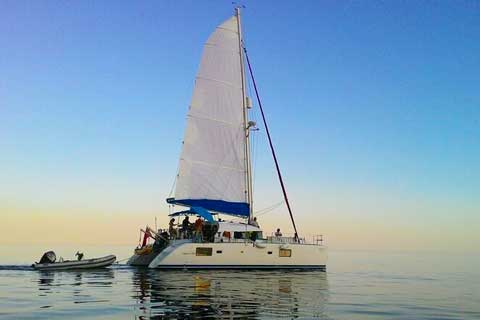 MOTORBOAT RENTAL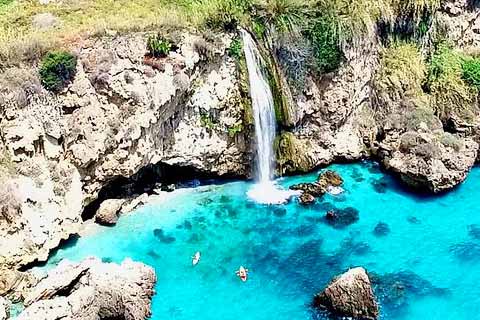 JET SKI RENTALS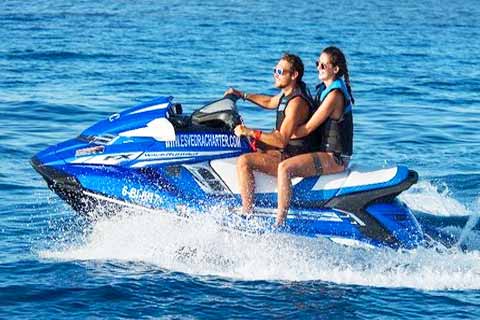 ---
Diving Clubs in Marina del Este
If you are looking for
scuba diving options
, there is a diving center/school right in the Marina del Este that dives at the nearby
Playa Berengueles
. They will provide you with all the equipment you need for a day of diving plus transportation to the best dive sites.
If you are new to diving, they can also help get you certified with a PADI diving course that is personalized to your needs.
BUCEO LA HERRADURA - DIVING CENTER / SCHOOL
Address: Avenida Marina del Este S/N, 18697 La Herradura, Almuñécar Spain
Phone: +34 958 82 70 83
Email: info@buceolaherradura.com
---
Beaches near Marina del Este
There are several nearby beaches but the closest is
Playa Berengueles
. It's just to the right before turning into the marina. It has gorgeous views to the east of the spectacular
Almuñécar Peñon
and the
Almuñécar beaches
.
Playa Berengueles is equipped with all your beach-day needs:
Water Sports Rentals
Restaurant / Bar - Marina Playa Beach Club - +34 958 82 75 25
Diving school (in the marina)
AND it's one of the BEST diving locations in southern Spain
Showers
Beautiful stone pathway for a nice stroll over to the marina...
---
Restaurants in the Marina del Este
One of the nicest things about this marina is the atmosphere...
It's peaceful and beautiful with clear views of neighboring Almuñécar. This is the perfect place to take a leisurely stroll, grab a drink with friends, or enjoy a good meal on the water.
The restaurants and bars in the marina all have outdoor seating and the quality is very good.
Altamar Pizzeria-Restaurante: +34 696 960 723
Salazón Mediterranean: +34 670 026 190
La Jacaranda: +34 680 568 132
Atraque 7: +34 670 02 61 90
Marina Playa Beach Club (Playa Berengueles): www.marinaplayabeachclub.com - 958 82 75 25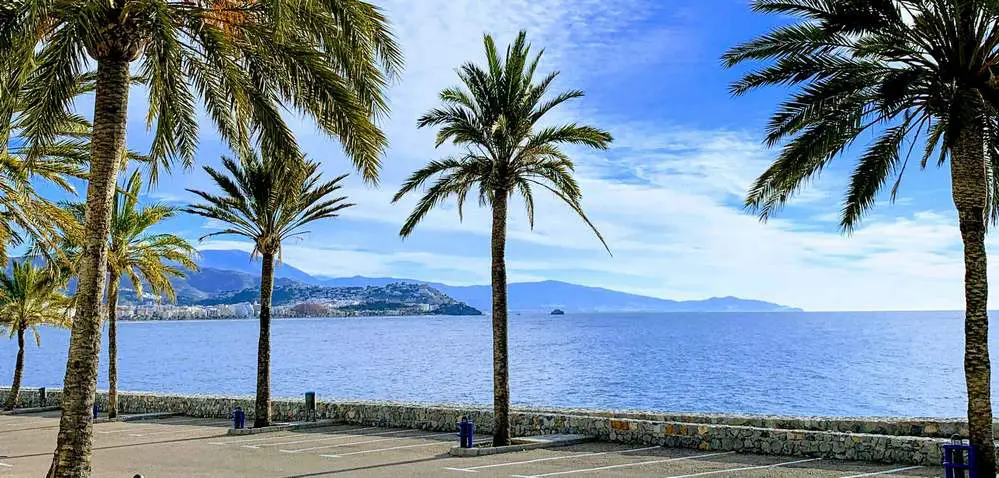 ---
Getting to Marina del Este
The marina is not directly off the highway so it's a bit tricky to find. Coming from La Herradura heading towards Almuñécar on the N-340, take a right just before the tunnel into the Punta de la Mona urbanization. There should be a sign that says, 'Puerto Deportivo Marina del Este'.
Vere to your right when you see the large black and red statue. Continue winding around until you get to a stop, take a left. The Hotel Best Alcazar will be on your left... Drive past the hotel and continue down the hill and to the right... all the way to the bottom.
---
---
Marina del Este on the Map