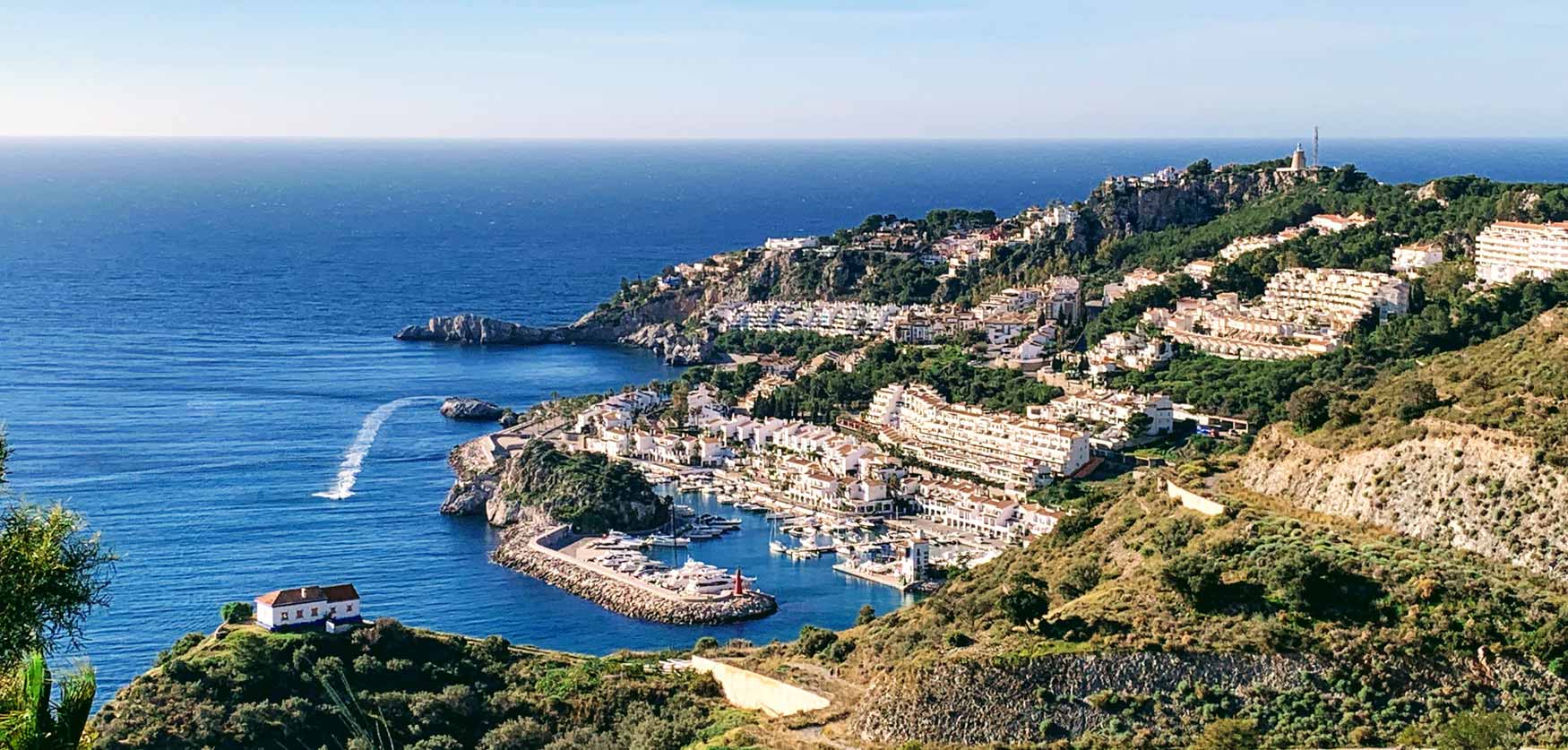 Marina del Este
Marina del Este in La Herradura
Located between La Herradura and Almunecar you will find the Puerto Deportivo Marina del Este. It is one of the few marinas along the southern Spanish coast. The marina is not directly off the highway so it's a bit tricky to find by car. To access it you must navigate off the N-340 going into the Punta de la Mona urbanization. It's located at the south eastern most spot in the Punta de la Mona past the new Hotel Best Alcazar. Follow the signs to the hotel, then drive past it and continue down the hill all the way to the bottom.
The marina has been developed around a large rock known as Peñón de las Caballas (Mackerel Rock) and its promenade. It is very private and quiet and a great place to stop off for a rest if you're sailing. There are many boat services available along with art galleries, bars, restaurants, boutiques and more.
If you are interested in chartering a boat around the area this is the best place to look. There is a service that offers boating excursions around Cerro Gordo and the hidden coves along the coastline. Or there are yachts and smaller boats for rent either by day or longer. There are also other water activity centers and diving schools here if you are looking for other options.
If you are looking for a place to moor your boat this is an expensive port. This marina is a luxury complex and the prices reflect that. For more information on availability and prices, check the Marina del Este website: Marina del Este Tarifas. There is availability for 227 boats and yachts. Another alternative for mooring is the Motril Marina which is only a thirty minute drive to the east.
But the nicest thing about this marina is the atmosphere. It is peaceful and beautiful with clear views to Almunecar. You can take a stroll through the Marina del Este neighborhoods and over to the Playa Berengueles, just a few feet away. The restaurants and bars along the water all have outdoor seating and the quality is very good. It's a great place to grab a drink with friends or enjoy a good meal by the water.
---
Getting There
Via the coastal road from La Herradura from Playa San Cristobal. There is also a road from the Marina del Este Urbanization.
Where to find Marina del Este - Things To Do in La Herradura
More Outdoor and Nature Activities