The Peñon del Santo in Almuñecar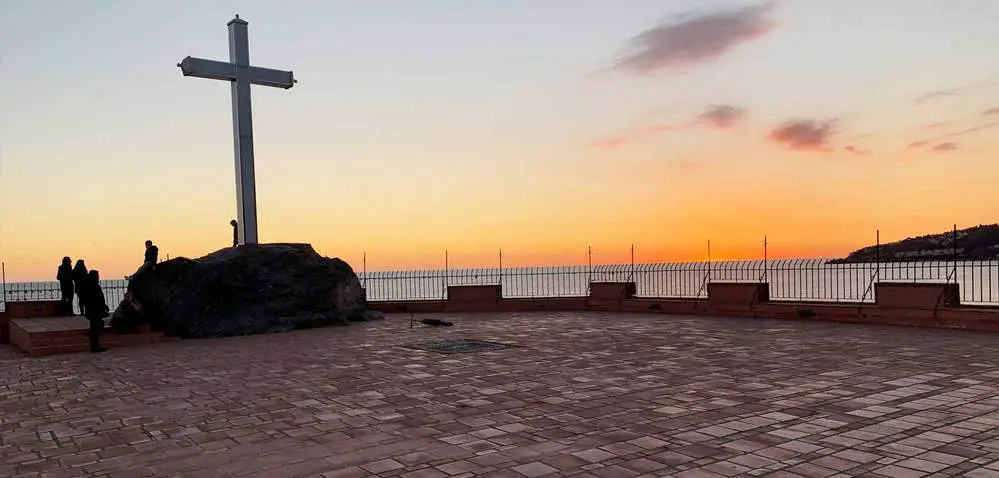 El Peñon Del Santo (the "Rock of Christ") is a series of rocks jutting out to the Mediterranean Sea from the Almuñecar Old Quarter. It is the most characteristic view of Almuñecar shown in travel guides and other panoramic photos because of its dramatic beauty and uniqueness.
It sits between the two longest Almuñecar beaches, Playa San Cristobal and Playa Puerta del Mar...
An attractive park with wide stairs is built on the Peñon. Climb up to the top of the Peñon for spectacular views of the Old Town, the coastline and the sea.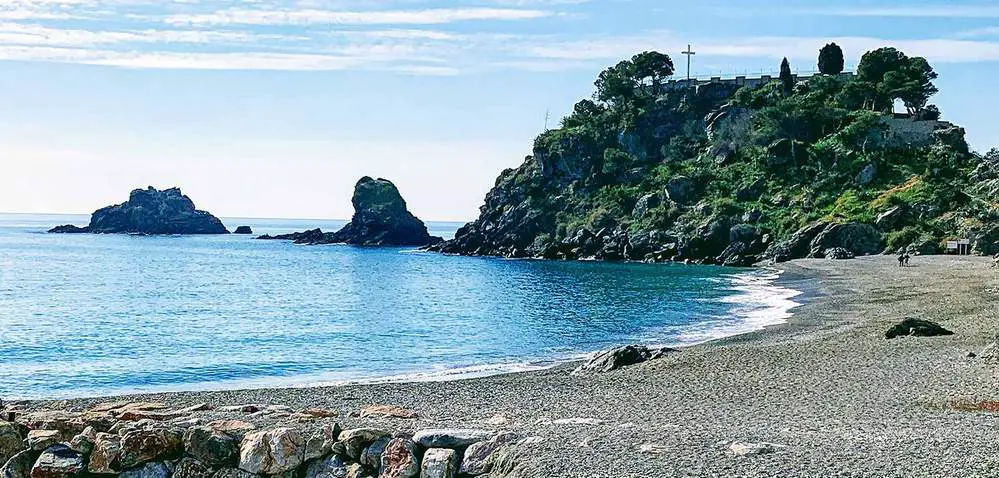 Historic Relics Found on the Peñon
---
A Cross of Remembrance...
The large cross on top of the Peñon, facing south towards Morocco, marks the defeat of the Arabs, their surrender at Almuñécar, and the beginning of Christian rule in 1489. It was originally erected in 1900.
To get there, simply walk to the coast and look for the large series of rocks jutting out into the sea.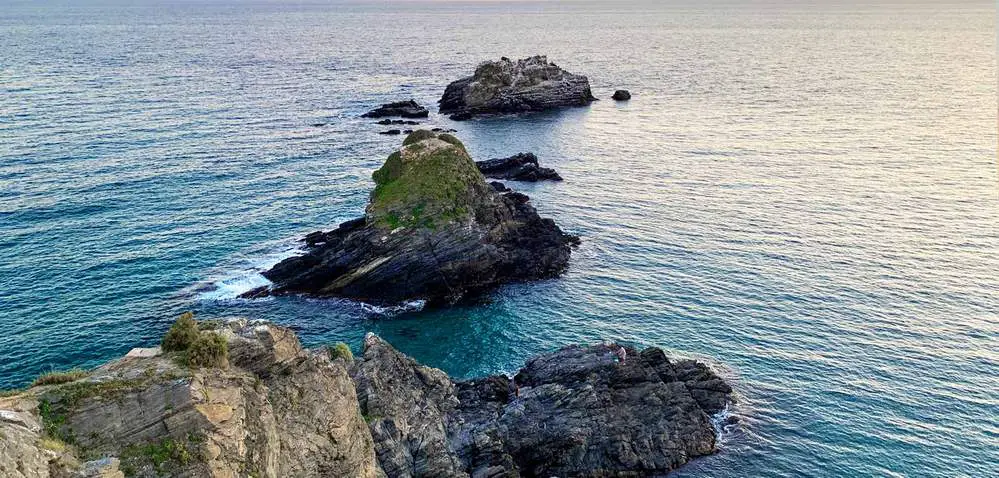 ---
Leave Your Own Remembrance...
As is the custom in many European towns and cities, especially in Paris, young lovers have started the trend in Almuñécar of attaching a lock to the top of the Peñon gates and throwing away the key.
The beauty of Almuñécar is spectacular and it's as good a place as any to fall in love, make a promise and never to forget....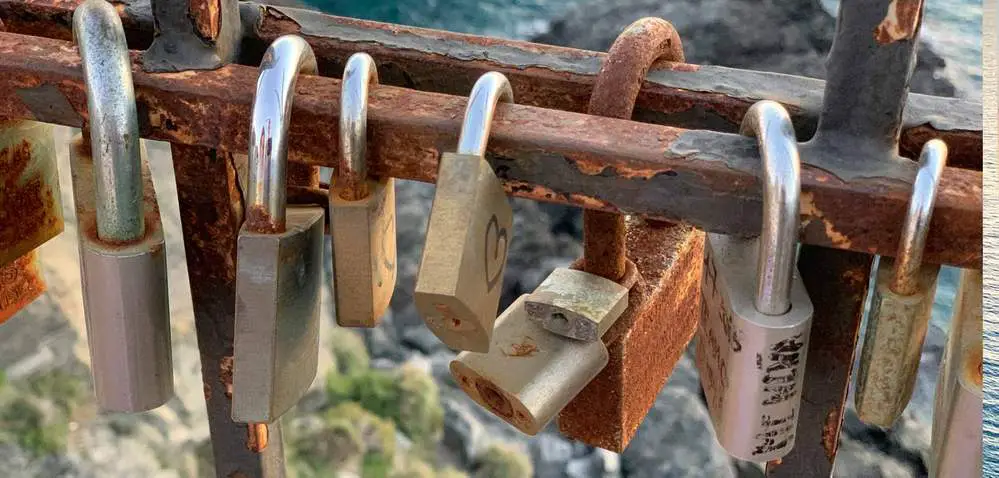 Who are we?
An American expat with over 20 years of experience living and traveling in Spain, specifically in Malaga and Granada. Darsey is a seasoned explorer of Andalucia. Drawing from decades of immersive experience, she offers deep insights into this enchanting region of Spain, including off-the-beaten path destinations, the best places to stay, and the top bucket list activities to try!
More...
Want to Save on your Next Trip?
Save money on your next trip with our favorite travel websites!
Find the Cheapest Hotels:
The Largest Selection of Villas & Apartments:
Cheapest, Most Reliable Car Rentals:
Best Bus & Train Fares:
Huge Selection of the BEST Tours & Activities
Discount Tickets to Museums & Attractions

See our Full List of Travel Deals & Site Recommendations Here.
Where to find the Peñon del Santo