The Almuñécar Post Office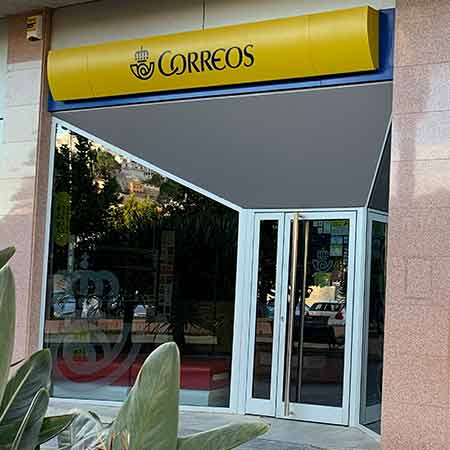 The new Post Office is located in the P4 section of Almunecar. It is directly across from the Municipal Soccer Stadium, on Calle Tetuan. The best way to get there is to take the second roundabout into town, going in the direction of Salobrena, called Calle Puerto de la Cruz.
You will continue straight, past the soccer stadium on your left, and turn right onto Calle Tetuan. Parking is available in front of the Post Office. All postal services are available.
There is a smaller branch office located in La Herradura with limited services and shorter hours. It is located at the far end of the municipal market.
---
La Herradura hours:
Monday - Friday: 9:00 am - 12:00 pm
Saturdays: 9:00 am - 11:30 am
Post Office Contact Information
POST OFFICE
Address: Calle Tetuan, 18690 Almuñécar, Spain
Contact Information
Phone: 958 630 459
Hours
Monday - Friday: 8:30 am - 2:30 pm
Saturdays: 9:30 am - 1:00 pm