Getting Around in the Costa Tropical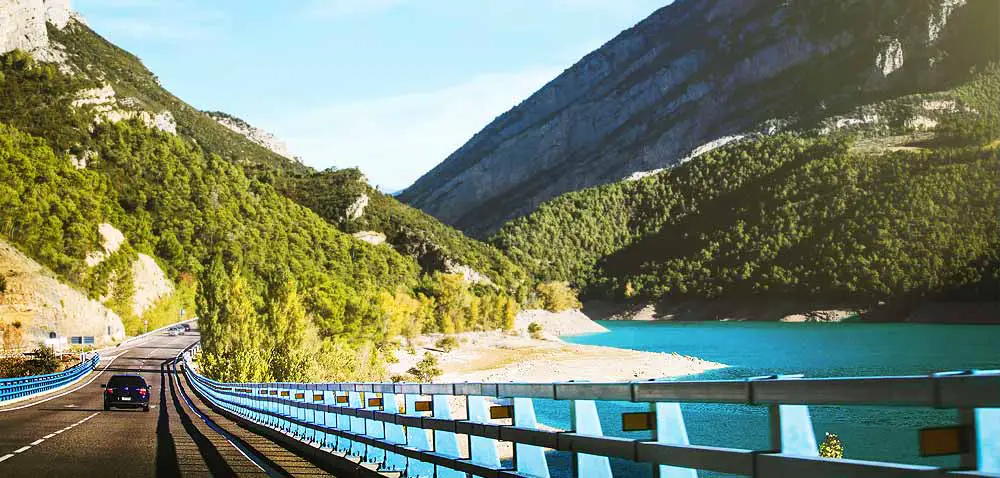 Getting around the Costa Tropical is easy and because this area is so popular you will find no end to the number of car rental companies, airport shuttles and other transport services available that are both inexpensive and reliable.
---
Car Rentals
Car Rental Agencies are plentiful in the Costa Tropical. You can pick up a car at any of the major airports, Malaga, Granada, or Almeria or book a car from one of the smaller towns along the coast.
If you have a specific company you would like to use, most major car brands are available for hire in the area; Avis, Enterprise and Alamo... just to name a few.
---
Buses
One of the great things about Europe is that the buses are large, comfortable and run all day from the largest cities to the smallest of towns. Being just 45-minutes from two large cities, Malaga and Granada, means that there are buses coming and going all the time.
Bus Station:
Avd. Juan Carlos I s/n, 18690 Almuñécar - Tel. 902.22.42.22
 
Bus Lines:
National Line: Alsa
Check Schedules and Prices: www.alsa.es
Local Line: Grupo Fajardo
(Between Villages)
Tamaray Nave 4 y 5, 18690 Almuñecar GR
Check Schedules and Prices: www.grupofajardo.es
Reservations: reservas@grupofajardo.es or 958 882762 / 902 106286
---
Trains
With three large cities nearby, there are three large train stations available in Malaga, Granada, and Almeria.
Train Stations:
Malaga:
Estación María Zambrano Málaga - Explanada de la Estación, s/n
Granada:
Estación de Tren de Granada - Avda. de los Andaluces, s/n
Almeria:
Estación de Almería (Estación Intermodal) - Plaza de la Estación, s/n
 
National Train Line:
Renfe
Check Schedules and Prices: www.renfe.com or 902 320320
Airports & Airport Shuttles
For those traveling in groups, with large families, or with extra luggage there are several shuttle services operating in the area.
Nearby Airports:
Malaga: AGP
Aeropuerto Pablo Ruiz Picasso - Avda. García Morato, s/n, 29004 Malaga
Granada: GRX
Aeropuerto Federico García Lorca – Carretera de Málaga - 18329 Chauchina Granada
Almeria: LEI
Aeropuerto de Almería - Ctra. Níjar, km 9, 04130 Almeria
 
National Airport Website:
Aena
Airport Information: www.aena.es or 913 211000 / 902 404704
 
Best Sites for Cheap Flights:
Skyscanner
Search for Cheap Flights: www.skyscanner.com
Momondo
Search for Cheap Flights: www.momondo.com
 
Airport Shuttle Services:
Civitatis
Search for Transfers: www.civitatis.com
Taxi2Airport
Search for Transfers: www.taxi2Airport.com
Viator
Search for Transfers: www.viator.com - From 35,00 €
KiwiTaxi
Search for Transfers: www.kiwitaxi.com - From 66,00 €
---
Taxis
Another easy way to get around is by Taxi. Most of the Costa Tropical towns are just minutes away, so it's an inexpensive alternative if you need to get somewhere fast or prefer not to wait for the bus.
Each town has one or two designated taxi stands where you can find a taxi, or you can call and have one pick you up.
Taxi Companies:
Radiotaxi:
Calle Nueva, 18600 Motril GR - www.taximotril.com - 958 833303
Teletaxi:
Telephone: 958 609100
---
Ports & Ferries
There are two ports in the Costa Tropical, one large and one small. The Motril port houses many large boats and has several ferry services that go back and forth to Morocco.
The Puerto Deportivo Marina del Este is nestled within a cove beside the beautiful Playa Berengueles in the village of La Herradura and is popular for sailing and diving expeditions.