La Herradura Restaurants
Top 2023 Guide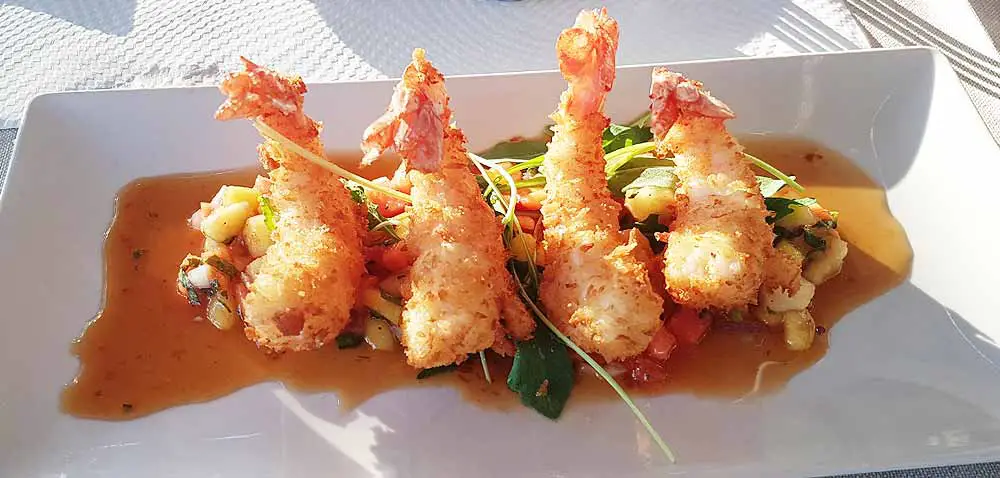 💡
Affiliate Disclosure:
  Please be aware that some links on this site are affiliate links, which means that we might receive a small commission ☕ if you click a link and make a booking. This helps us to keep the site running and will NOT affect the price you pay in any way... ❤️ 🙏 🙏 ➜
How does this work?
---
The TOP Three(3) La Herradura Restaurants...
-- Plus, the Top Chiringuitos, Cafe, Pizzeria and Late-Night Bar!
Welcome to our guide on the Best Restaurants in La Herradura... La Herradura may just be a tiny, Spanish seaside village, but it definitey has its fair share of good food.
During the summer months this little town sees a huge influx of visitors from all over Europe and the rest of Spain, so the restaurant owners are fast learning that they need to impress! And, on occasion, they do just that!
The photo above shows the "Thai battered Shrimp" at Restaurante No. 20 in La Herradura...
---
Also:
Check out our restaurant selections in these near-by Costa Tropical towns...
The Top Three...
1. LA HERRADURA RESTAURANTS - NO. 20

2. LA HERRADURA RESTAURANTS - BOLA MARINA

3. LA HERRADURA RESTAURANTS - MARDELA

---
The Best La Herradura Chiringuitos
Chiringuito:
a small restaurant or bar, selling mainly drinks and tapas, and sometimes larger meals, in a more or less provisional or no-frills building, often on a beach...
LA HERRADURA RESTAURANTS - CHAMBAO DE VICENTE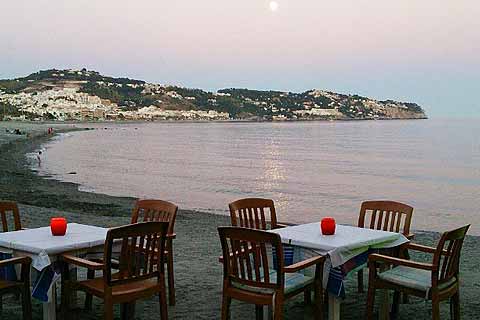 LA HERRADURA RESTAURANTS - LA SARDINA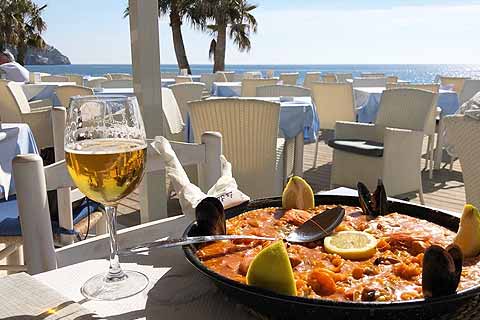 The Best Pizzeria
LA HERRADURA RESTAURANTS - PIZZERIA REALENGO

---
The Best Take-Out Pizza
LA HERRADURA RESTAURANTS - PIZZERIA XAVERIO

---
The Best Cafe
LA HERRADURA RESTAURANTS - SZIMPLE

---
The Best Ice Cream Shop
LA HERRADURA RESTAURANTS - ISLA DE CAPRI

---
The Best Thai Food in La Herradura
LA HERRADURA RESTAURANTS - KENG'S IN

---
The Best Late-Night Bar in La Herradura
LA HERRADURA RESTAURANTS - LA COCHERA

Car Rentals & Getting Around
Costa Tropical Restaurants