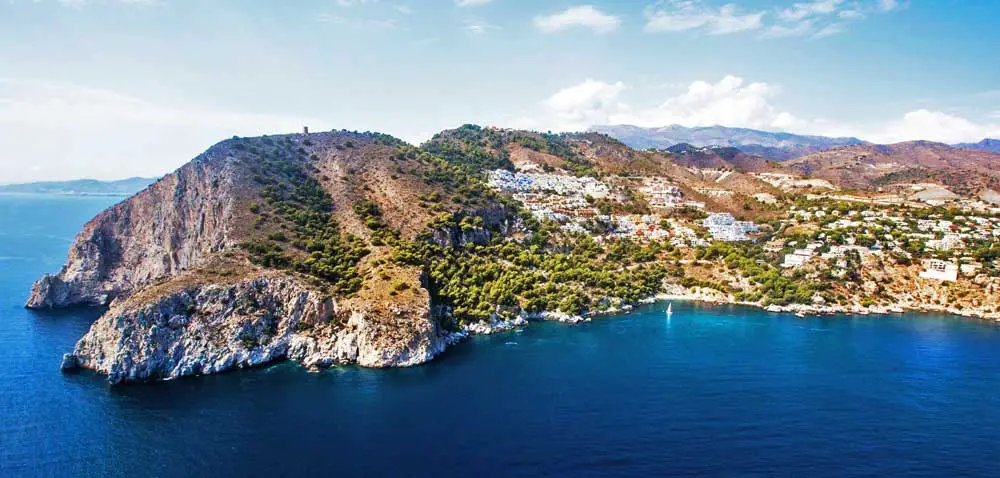 Destinations to Explore!
Top Destinations
The Costa Tropical is known mostly for its beautiful seaside villages east of the Costa del Sol. Few people realize, however, that it's also full of mountains, valleys, lakes, rivers, rural villages, and endless opportunities to enjoy a perfect holiday!
Explore all the Costa Tropical towns and the surrounding areas below.
---
Top Coastal Villages
---
Rural Villages of the Costa Tropical
The Lecrin Valley
TOP FOUR LECRIN VALLEY VILLAGES
The Lecrin Valley is comprised of 17 towns, including Acequías, Albunuelas, Beznar, Chite, Conchar, Cozvijar, Durcal, El Valle, Lecrín, Melegís, Mondujar, Murchas, Niguelas, Padul, Pinar, Pinos of the Valley, Restabal, Saleres, Tablate, Talara, and Villamena. Many of the villages date from Moorish times and all are white pueblos with narrow winding cobblestone streets, quiet plazas, and domed churches.
The Region of Axarquia
TOP AXARQUIA VILLAGES
Alcaucín | Alfarnate | Alfarnatejo | Algarrobo | Almáchar | Árchez | Arenas | Benamargosa | Benamocarra | Canillas de Aceituno | Canillas de Albaida | Colmenar | Comares | Cómpeta | Cútar | El Borge | Frigiliana | Iznate | Macharaviay | Moclinejo | Nerja | Periana | Rincón de la Victoria | Rio Gordo | Salares | Sayalonga | Sedella | Torrox | Totalán | Vélez Málaga | Viñuela
---
Here you will find deep valleys, terraced farmland, quaint white villages and local shepherds tending to their flocks. The fragrance of wild flora like lavender, rosemary, and thyme is carried on the wind while bright red and yellow wildflowers adorn the hills and mountain sides.
The Pueblos Blancos of Malaga & Cadiz