The Top Seven
Costa Tropical Towns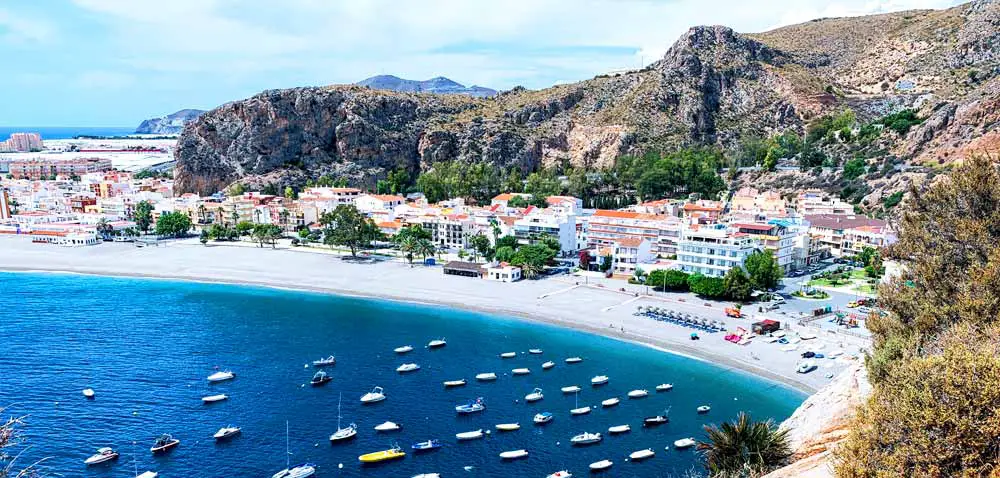 💡
Affiliate Disclosure:
  Please be aware that some links on this site are affiliate links, which means that we might receive a small commission ☕ if you click a link and make a booking. This helps us to keep the site running and will NOT affect the price you pay in any way... ❤️ 🙏 🙏 ➜
How does this work?
---
The Top 7 Coastal Villages, You Will Never Forget!
The main towns where businesses are centered in the Costa Tropical are:
Almuñécar
,
Salobreña
,
Motril
and
Nerja
.
Largely due to tourism and the numerous outdoor activities found year round (windsurfing, scuba diving, sailing, golf, horse-riding, hiking and yes... skiing in the nearby Sierra Nevada Mountains) even the smaller Costa Tropical towns are becoming more recognized as top tourist destinations, La Herradura especially.
1. Almuñécar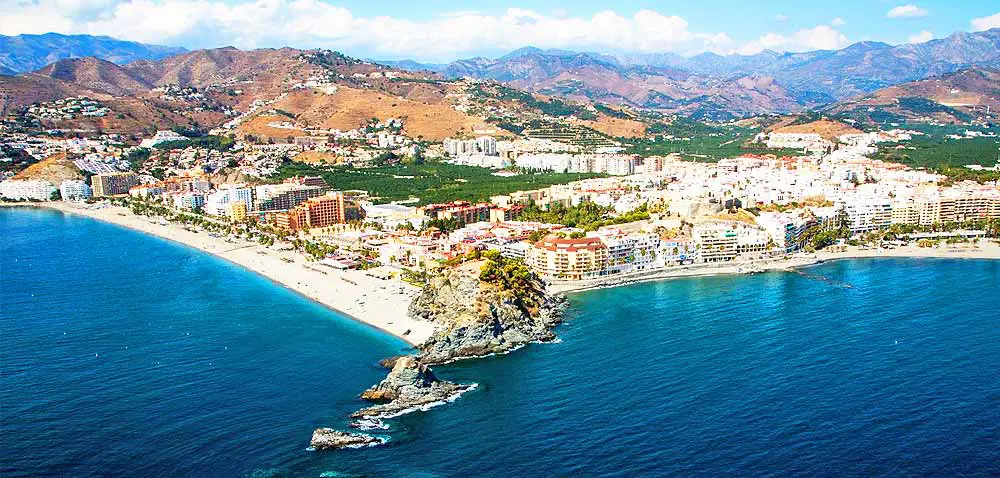 Almuñécar, not the largest but the most popular of the Costa Tropical towns, is located between La Herradura and Salobreña. It is just a 45-minute drive from the highly popular Andalucian cities of Malaga and Granada.
You will find the greatest number of restaurants and hotels in Almuñécar, as well as the most numerous beaches. Many of which are listed as one of the "Best Beaches in Granada".
During the off season, Almuñécar's permanent year round population stands at around 23,000, but it balloons to almost 100,000 during July and August. This makes the area a wonderful retreat for those who appreciate quiet and tranquility (for most of the year), and a wonderful hub of activity, music and excitement during the summer months.
There is much to see and do in Almuñécar; for more detailed information on this town check out:
---
Top Hotels in Almuñécar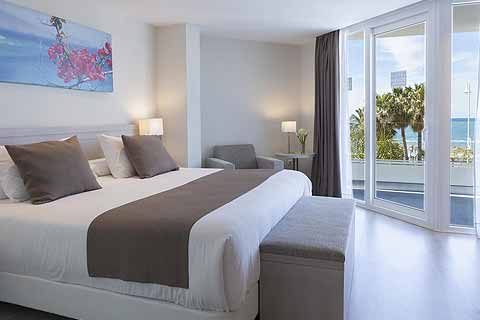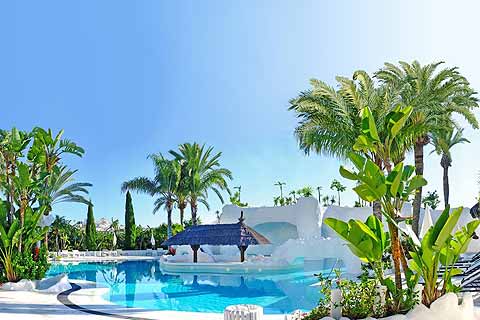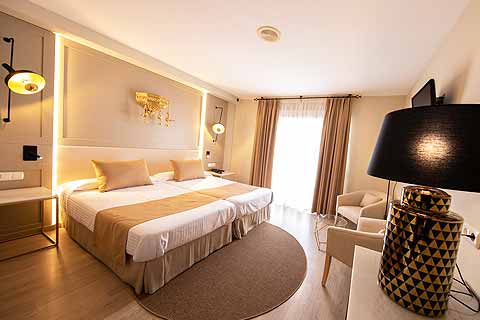 Also Read: The Best Hotels in Almuñécar -- Hotel Guide
---
2. La Herradura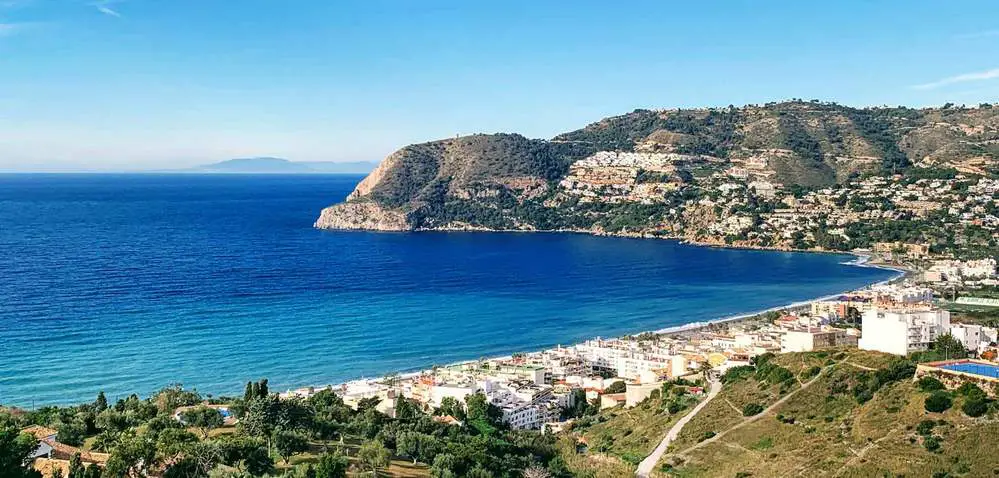 La Herradura is the smallest of the Costa Tropical towns and is a municipality of neighboring Almuñécar. It is a much quieter place, much like a sleepy seaside fishing village, although again, the summer months bring many visitors and the little town comes to life.
Many say that La Herradura is the most picturesque of the coastal villages. It is so named "La Herradura" or "horseshoe" because of its beautiful horseshoe shaped bay which is surrounded on both sides by two points, Punta de la Mona and Cerro Gordo. Each point is capped with an ancient torre or watch tower.
To learn more about La Herradura, check out:
---
Top Hotels in La Herradura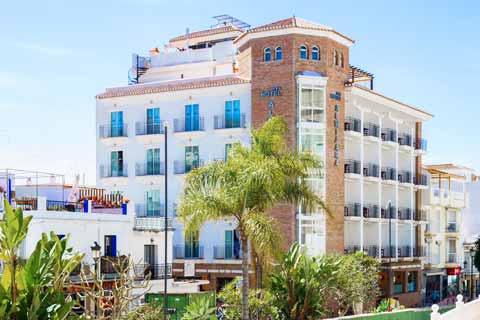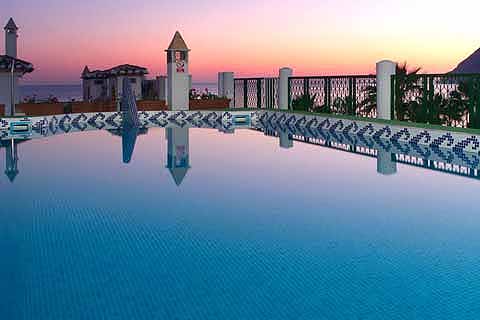 Also Read: The Best Hotels in La Herradura -- Hotel Guide
3. Salobreña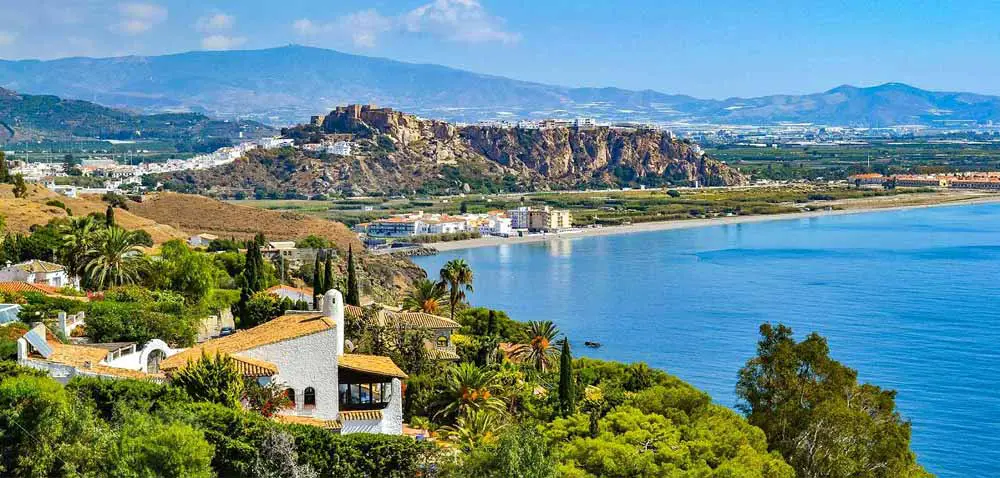 Driving past Almuñécar going east, you will come across the next town in the Costa Tropical, Salobreña. As you make your way along the curvy N-340 coastal highway, a breathtaking view will appear; an ancient white-washed village clinging to the cliffs and crowned with a remarkable Moorish castle.
The village of Salobreña has been built upon a large rock formation that sits in the middle of a sugar cane plantation right on the Mediterranean Sea. Take some time to explore this unique place with its winding alleys, flowered walks and spotless beaches.
Also, be sure to tour the old Moorish castle and the Iglesias de Nuestra Señora del Rosario, some of Salobreña's top sites.
For more information on Salobreña, check out:
---
Top Hotels in Salobreña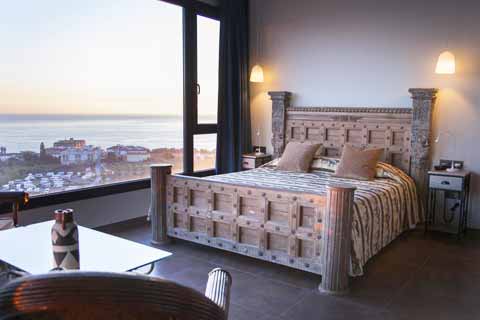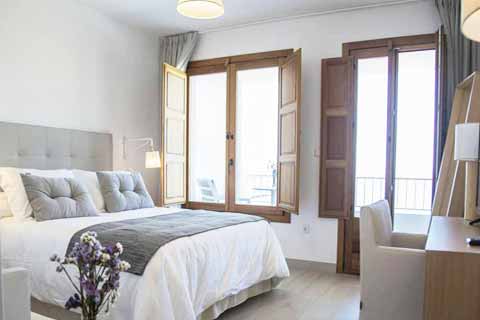 Also Read: The Best Hotels in Salobreña -- Hotel Guide
4. Motril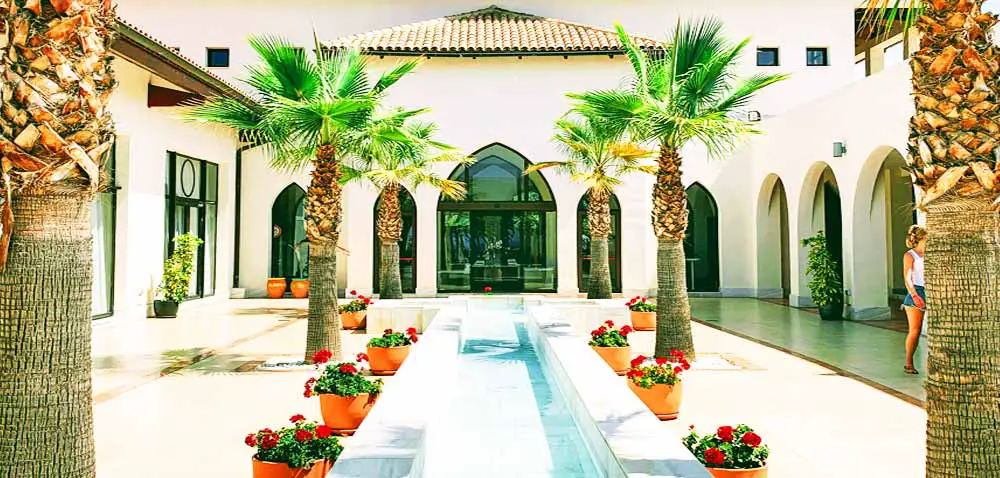 Continuing along the Costa Tropical highway you will reach the town of Motril. It is the most industrial of the Costa Tropical towns.
Motril is the most densely populated town with over 60,000 inhabitants and has a very impressive commercial center. In recent years the area has enjoyed a vibrant economic boom due to its active port where tropical fruits and vegetables are shipped from here to all parts of the world. Cruise ships are also making regular appearances as well as ferry's that are making daily trips back and forth to Morocco and other parts of Africa.
Despite its industrial nature Motril also has a wonderful coastal area (Playa Granada) with wide beaches, a golf course, resorts and plenty of seaside restaurants and bars.
** The photo above is of Motril's Playa Granada Club Resort Hotel and Spa
For more information on Motril and its offerings, check out:
---
Top Hotels in Motril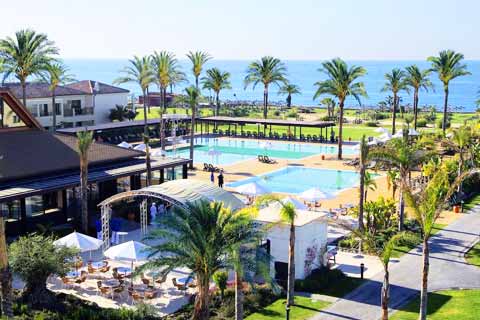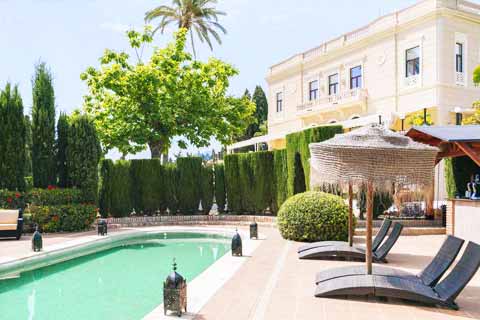 Also Read: The Best Hotels in Motril -- Hotel Guide
---
5. Nerja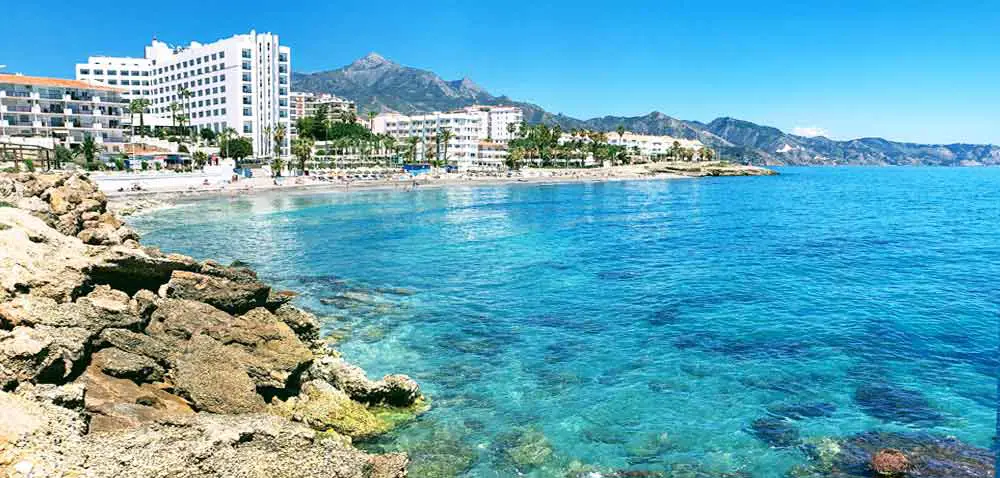 Nerja is located at the eastern most end of the Costa del Sol, about 5 minutes from La Herradura. It is a very popular tourist stop and for good reason. The town boasts a wonderful shopping district, beautiful beaches, panoramic views of the Mediterranean coastline and an endless selection of hotels, restaurants and bars.
Must-sees include the famous Balcon de Europa, a lookout that extends from the town out over the sea and the unimaginable Nerja caves, just outside of town in Maro. The smaller neighboring towns of Frigiliana and Maro are also worth a visit.
While Nerja is known as a Costa del Sol village, it shares more of its characteristics with the neighboring Costa Tropical. It is backed by the soaring Sierras de Tejeda mountain range whose craggy rocks and cliffs make their way down to the coastline, forming Nerja's exquisite beaches.
The weather in Nerja is also more like the Costa Tropical as it is located in the same sub-tropical thermal zone and enjoys cooler summers and warmer winters than the rest of southern Spain.
---
Top Hotels in Nerja
---
6. Frigiliana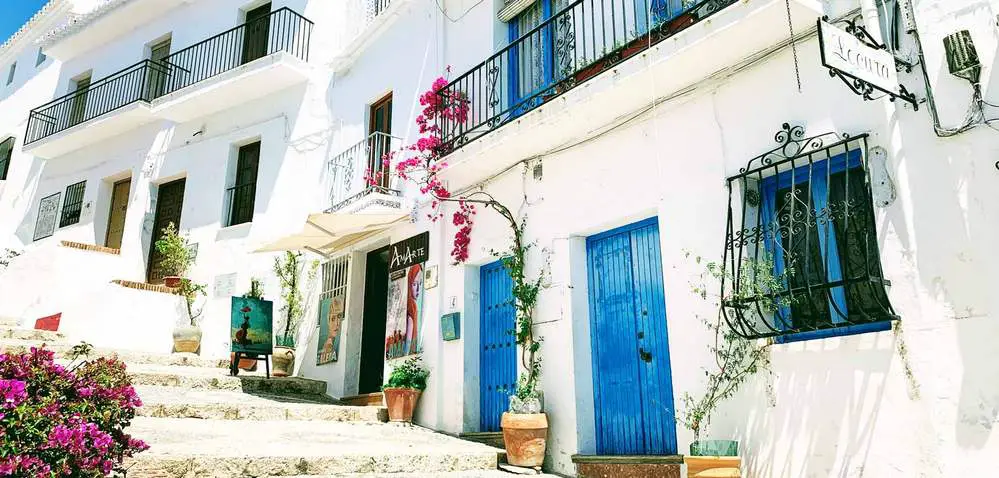 Frigiliana is also located just on the border of the Costa del Sol and the first Costa Tropical town, La Herradura. It is a characteristically Andalucian "white village" that sits just behind the town of Nerja, high up in the Sierras de Tejeda.
This pretty town is small and steep, but its flower laden, winding streets and alleys have put it on all of the "Most Beautiful White Villages in Spain" lists. It is definitely worth a visit.
Frigiliana can easily be seen in a day. You will find lots of street parking (and an underground parking garage) just at the bottom of town. From there, walk up into the village and wander through the old town shops, plazas and winding streets.
There are numerous great restaurants and cafes where you can grab a nice lunch while enjoying the amazing views of the surrounding countryside and the Mediterranean Sea in the distance.
---
Top Hotels in Frigiliana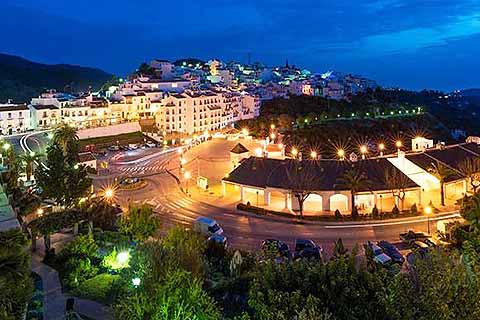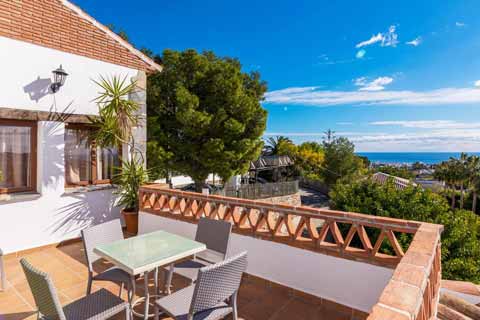 7. Calahonda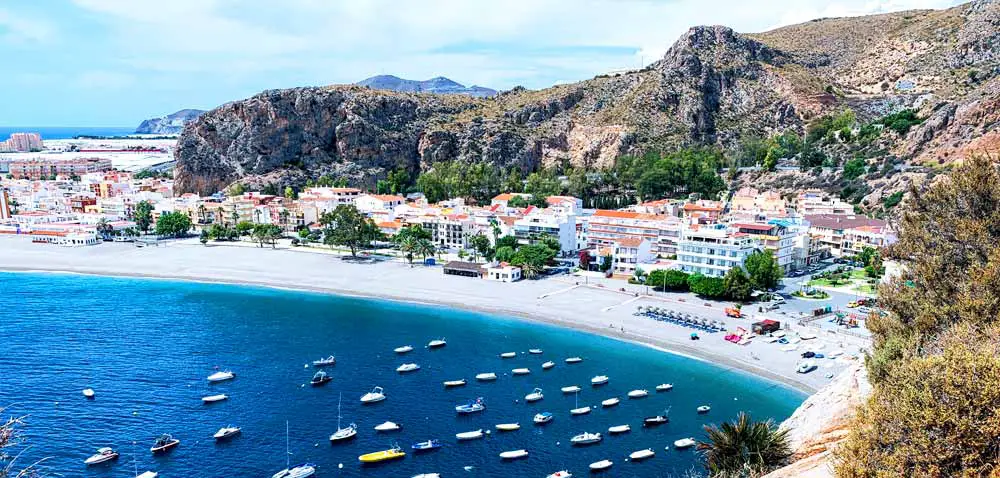 The Costa Tropical town of Calahonda is very typically Spanish and gets fewer foreign tourists than any of the other towns on this list, but it lies in a beautiful coastal area that is worth exploring.
Two of its beaches made the list of "Best Beaches in Granada", Playa Joya and Playa Rijana.
Calahonda is known for is long, wide, sandy beaches. It also has a small, natural cove on its eastern end that is extremely popular with scuba divers coming from all over Spain.
Take a stroll along its pretty seaside promenade, that runs the length of the beach, and enjoy one of the many restaurants, cafes and bars along the way.
After exploring the town of Calahonda, take the coastal road going east, the landscape is incredible.
---
Top Hotels in Calahonda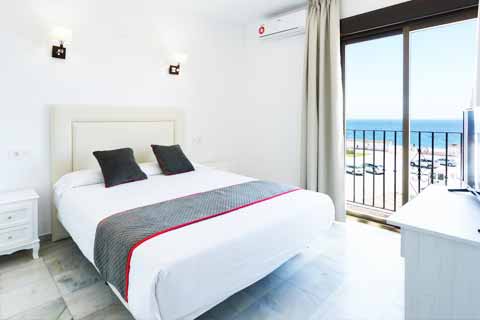 ---
How to Arrive
From Granada
: Drive south on the A-44 for 45-50 minutes to reach the Costa Tropical Beaches.
From Málaga: Head east on the A-7 for 50 minutes to reach the Costa Tropical Beaches.

Who are we?
An American expat with over 20 years of experience living and traveling in Spain, specifically in Malaga and Granada. Darsey is a seasoned explorer of Andalucia. Drawing from decades of immersive experience, she offers deep insights into this enchanting region of Spain, including off-the-beaten path destinations, the best places to stay, and the top bucket list activities to try!
More...
Want to Save on your Next Trip?
Save money on your next trip with our favorite travel websites!
Find the Cheapest Hotels:
The Largest Selection of Villas & Apartments:
Cheapest, Most Reliable Car Rentals:
Best Bus & Train Fares:
Huge Selection of the BEST Tours & Activities
Discount Tickets to Museums & Attractions

See our Full List of Travel Deals & Site Recommendations Here.
I hope you find these towns as beautiful as we do!! ;-)