Calahonda - Motril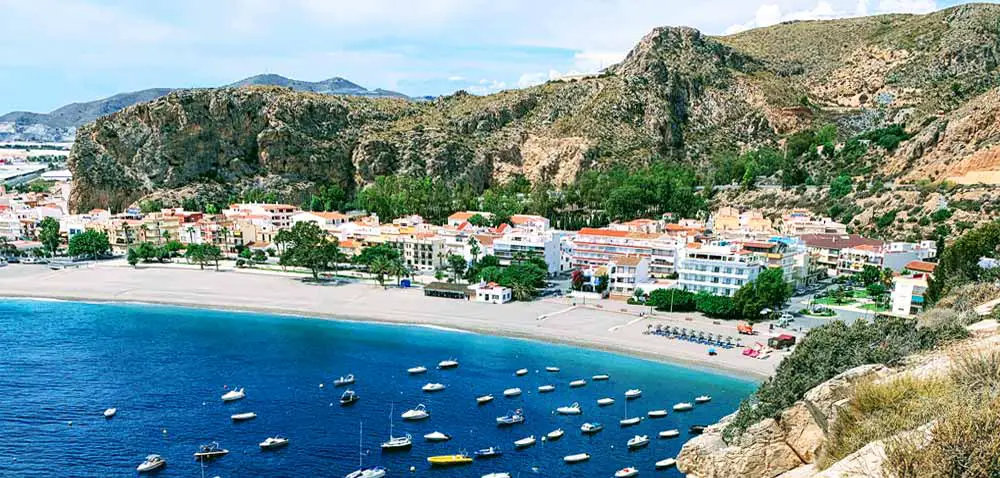 💡
Affiliate Disclosure:
  Please be aware that some links on this site are affiliate links, which means that we might receive a small commission ☕ if you click a link and make a booking. This helps us to keep the site running and will NOT affect the price you pay in any way... ❤️ 🙏 🙏 ➜
How does this work?
---
The Small Fishing Village of Calahonda near Motril...
Calahonda has become a tourist and retirement destination, with lower prices than its westerly neighbors primarily due to its more remote location. As with many other areas along the Costa Tropical, the beaches of Calahonda are wide and clean, and the town is quiet. There are large rocks jutting into the sea with oasis-like groves of palms dotting the Calahonda beaches, giving Calahonda an exotic, Middle Eastern feel.
The rocky cliffs of Calahonda lend themselves well to snorkeling and diving, and the steady winds make for excellent year-round sailing, windsurfing, and paragliding.
Calahonda has excellent chiringuitos, bars, and restaurants along the beach serving the abundantly fresh seafood. As a traditional fishing village, the Calahonda beach is lined with small fishing boats that make for excellent photos and is especially romantic at sunset.
Calahonda shares with the Costa Tropical and Andalucia region its rich Roman and Moorish past, with many old buildings and bridges still standing, including the watchtowers dotting the cliffs along the coast.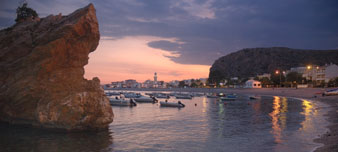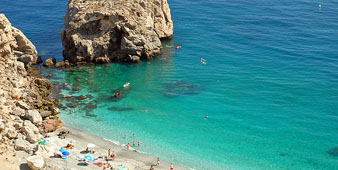 ---
Village Information
| | |
| --- | --- |
| Municipality of: | Motril |
| Region: | Costa Tropical |
| Post Code: | 18730 |
| Distance to Granada: | 70 km |
Where is Calahonda located?
Calahonda of the Costa Tropical in the Granada province is a traditional small fishing village located on the Mediterranean coast of southern Spain in the Andalucia (Andalus) region. Calahonda is easily accessible via the principal Costa Tropical highway of N-340.
Getting There
Calahonda is near Malaga, Granada, and Almeria, and is readily accessible from the heart of the Costa Tropical, Almuñécar:
Calahonda is just a few minutes east of the cities of Motril and Almuñécar along the N-340 highway. Calahonda is about a one-hour drive from the city of Granada via the N-323 highway and then upon arriving at the coastal town of Salobreña, heading east towards Motril and Almería on the N-340 highway. Calahonda is easily accessible by main highway.
---
---
Calahonda on the Map
The Costa Tropical Villages