Horseback Riding & Training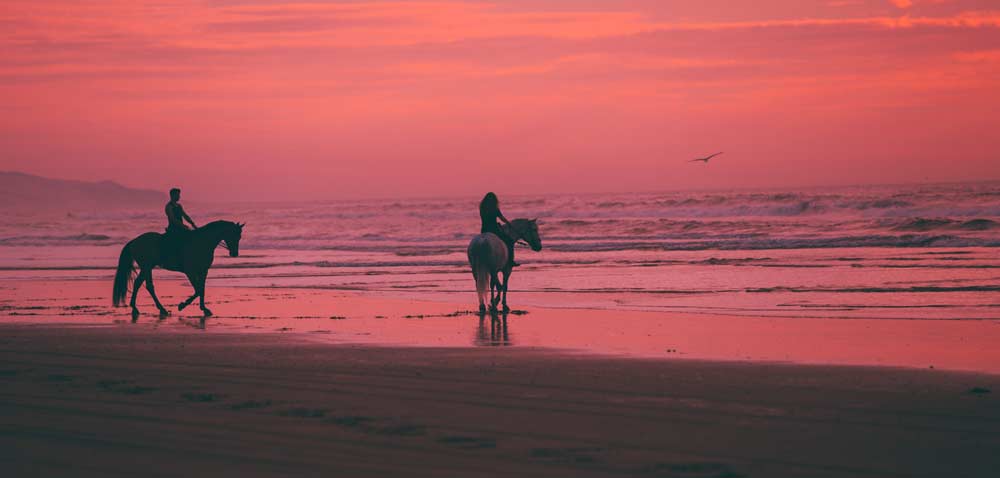 ** Riding Horseback along the Costa Tropical Beaches
💡
Affiliate Disclosure:
  Please be aware that some links on this site are affiliate links, which means that we might receive a small commission ☕ if you click a link and make a booking. This helps us to keep the site running and will NOT affect the price you pay in any way... ❤️ 🙏 🙏 ➜
How does this work?
---
Discover the Costa Tropical beaches and valleys on horseback! Whether you're an experienced rider or a beginner wanting to try riding for the first time, numerous equestrian centers in Granada specialize in guided rides through the beautiful Sierra Almijara Mountains or along our spectacular Mediterranean coastline.
---
Equestrian Centers ➜ What's Available?
The local equestrian centers offer classes for all ages and skill levels as well as guided tours for individuals or groups. Specifically, you can try:
Trekking Tours: Enjoy a guided ride on horseback through the stunning Andalusian countryside, through the riverbeds, or along the Costa Tropical's exquisite beaches.

Private or Group Lessons: Classes on horseback riding are available for groups or one-to-one.

Kids Pony Club: Available for the little animal lovers in your family. Let your kids spend the day caring for and getting to know the horses.

Day Rides / Excursions: Looking for an all-day ride? Some centers will organize (with advanced notice) a 5 to 6 hour or two-day excursion with nights and food included.

Horse Training: Qualified horse trainers will work with your horse on breaking, to more advanced riding techniques.
Top Equestrian Centers
The Costa Tropical is the ideal place for the practice of horse riding and horse breeding. If you are a lover of nature and animals, do not hesitate to contact the equestrian centers below.
RANCHO EVERFREE


7+ Reviews (TripAdvisor)
Address: 29780, Nerja, Málaga, Spain
Phone: +34 665 32 16 12
Website: www.ranchoeverfree.com
Email: rancho.everfree@gmail.com
Facebook:https://www.facebook.com/ranchoeverfree
Services: Located in the mountains between Nerja and La Herradura, overlooking Playa Cantarrijan with beautiful sea views, you will find Rancho Everfree.
It's a small stable, run by a team of horse lovers that offers trail rides, lessons, and pony club activities for kids.
Rancho Everfree is part of Finca Mariposa, a small rural holiday resort just a few minutes' walk from the stables. Riding is offered to guests from the resort and outside.
TOP RURAL FINCA WITH STABLES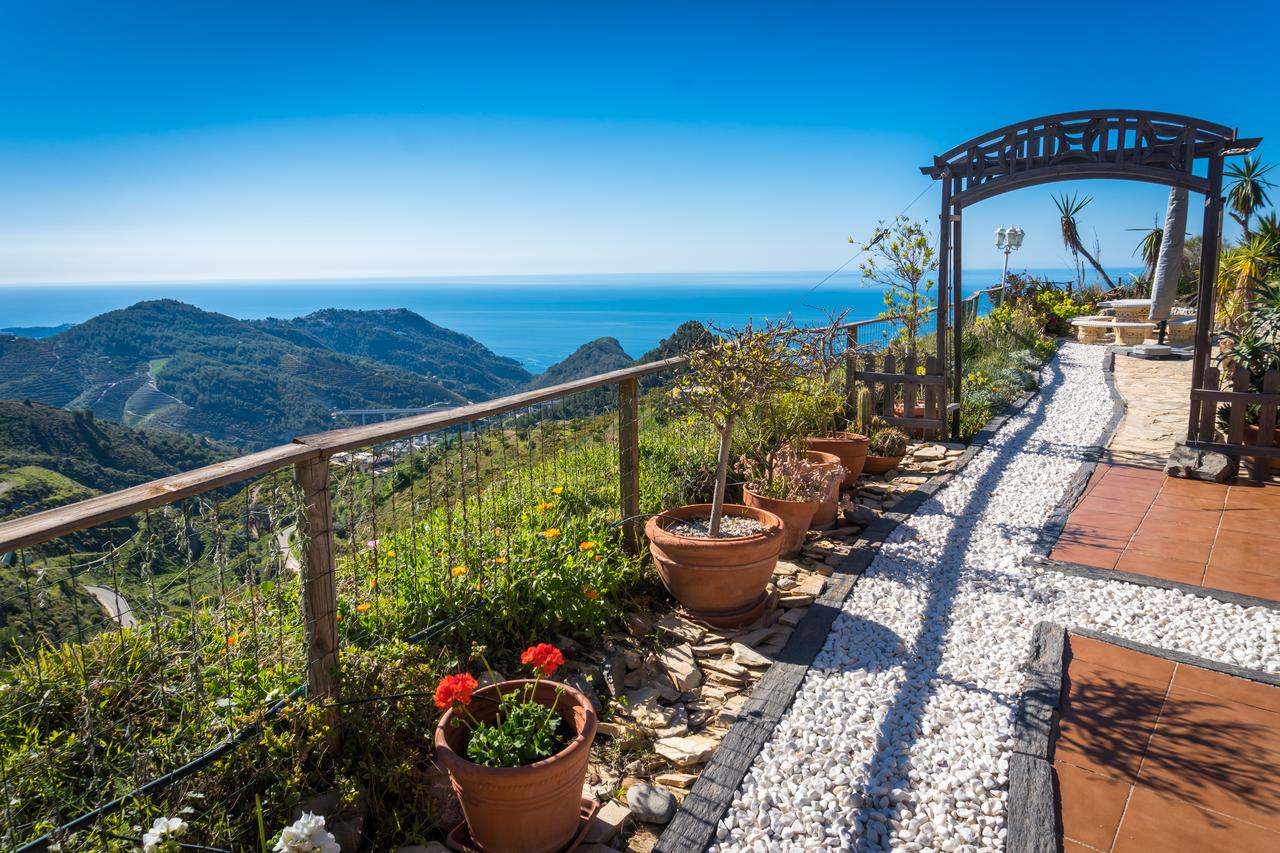 TOTALLY SORTED SPORTS


39+ Reviews (TripAdvisor)
Address: Paseo Andres Segovia 44, 18697 La Herradura, Granada
Phone: +34 958 883 143 / 627 713 897
Website: https://www.totallysortedsports.co.uk
Contact Form: https://www.totallysortedsports.co.uk/contact-us/
Services: They offer vacation packages to the Costa Tropical that include any of the following activities: Horseback Riding, Canyoning, Hiking, Almuñécar Village Tours, Buggy Safaris, Catamaran, and Skiing in the Sierra Nevada.
CENTRO ECUESTRE LAS MARAVILLAS - LA HERRADURA
Phone: +34 626 73 74 97
Website: https://lasmaravillascentroecuestre.com/
Email: jone_jauregui@hotmail.com
Facebook: https://www.facebook.com/HipicaLaHerraduraGranada
Services: Horse riding in the mountains and on the beaches, riding lessons with qualified teachers, pony club for children (ages 3 to 7), therapy with horses, and birthday celebrations with the horses.
HIPICO PONY CLUB COSTA TROPICAL - MOTRIL
Location: Carretera antigua de Carchuna Calahonda, 18600 Puntalón, Motril, Granada
Phone: +34 651 88 20 79
Facebook: https://www.facebook.com/hipica.costatropical
Services: Riding lessons, pony club for kids, horse riding, horse therapy, birthdays, and events.
ANDALE HORSE RIDING & LIVERY CENTER - NERJA


126+ Reviews (TripAdvisor)
Location: Andale Riding Centre, Barranco del Puerto, 29793, Nerja, Málaga
Phone: +34 671 22 97 62
Website: http://www.andaleridingcentre.com/
Facebook: https://www.facebook.com/AndaleHorseRidingNerja
Email: andaleridingcentre@gmail.com
Services: They offer rides along the beaches, river beds, or mountain trails. Also:
A special "Beach Bar Ride" that includes a ride on the beach, drinks, and tapas after.

Saturday and Sunday they have the ANDALE PONY CLUB for children of all ages who love ponies and horses, includes riding lessons and fun games on horseback.

They also cater to small children from age 2 to 8 years with miniature pony rides, miniature pony parties, and pony care sessions where children get to play, groom, and learn to care for small equines.

Catering children's birthday parties is available too!
JADE EQUESTRIAN - NERJA
Location: Camino de Rio Seco, 29780 Nerja, Malaga
Phone: +34 656 54 92 14
Facebook: https://www.facebook.com/Jade-Equestrian-Nerja
Website: http://Horseridingnerja.com/
Email: jade@horseridingnerja.com
Services: Mountain Trekking on Horseback, Private or Group Lessons, Horse Training & Schooling, Beach Rides, Kids Pony Club, Day Rides & Excursions
LA HERRADURA RIDING CENTER
Website: http://www.herraduraridingcentre.com
Email: Contact form on the website
Services: A private, family-run riding school in the tranquil setting of the Spanish countryside. They offer an enjoyable riding experience in safe hands. All levels of rides are available from beginner to advanced.
LOS TEJANOS LIVERY YARD & HORSE TRAINER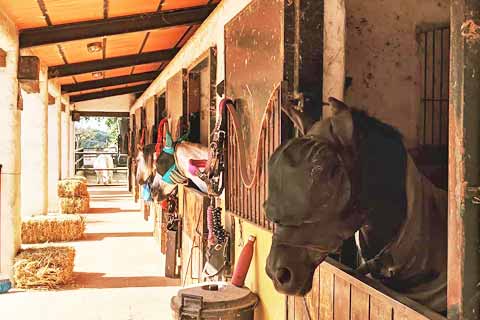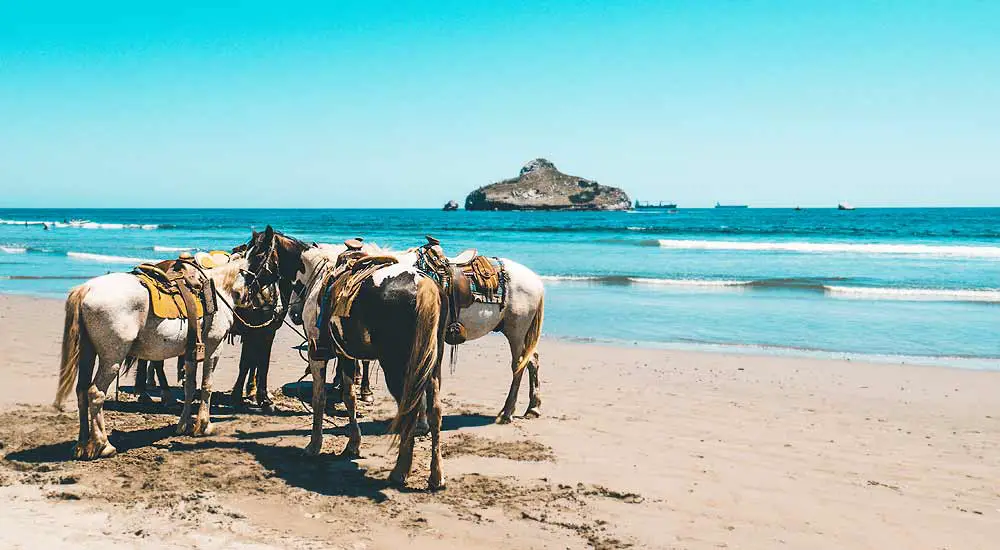 ** Horseback Riding - Costa Tropical Beaches
---
---
SPORTS & OUTDOOR ACTIVITIES