The Village of Carchuna
The temperate sub-tropical climate of the area around Carchuna lends itself to a flourishing agricultural trade, much of which is exported around the world. Agriculture is the lifeblood of this community as is evidenced by the sea of plastic-covered greenhouses whose presence has changed the landscape but has also played a major role in the development of this area. Workers come from many neighboring villages to work here and continued growth is imminent.
Nevertheless, Carchuna is also a viable tourist attraction due to its climate, beaches, different businesses and camping areas. The area is still relatively less developed than other communities along the coast so it still retains much of its Spanish character, something many visitors seek when coming to Spain.
The History of Carchuna
During the Bronze Age, the first settlers appeared near the Guadalfeo River; the abundance of copper and iron led to a larger settlement. In the ensuing years, the Phoenicians settled in what would later be Motril and began the first salting plants. As happened with the other coastal towns, the sea was ideal for fishing and preservation of the catch for shipping elsewhere was a necessity. Although the Romans were later in the region, not many artifacts were left behind. It is the conquest by the Moors that brought this area into a new era of development with the cultivation of sugar cane and gave rise to a robust economy. However, when the Catholic Kings retook the land and expelled the Moors, progress came to a halt and the area practically became deserted. During the 15th and 16th centuries, Carchuna's distance from the coast allowed it to be protected from pirate Berber attacks Thereafter the town became a vital link between the larger cities on the coast and the port in Motril became an important commercial center.
In the 19th century, sugar cane production and an increase in the agriculture of tropical fruits and vegetables, and of the carnation flower flourished and enabled Motril and its surrounding towns to enjoy a new and important economy. With the advent of the 20th century, tourism was added as a vital part of the area's economic well-being.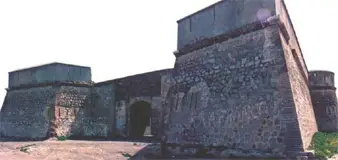 ---
Village Information
| | |
| --- | --- |
| Municipality of: | Motril |
| Region: | Costa Tropical |
| Post Code: | 18730 |
| Distance to Granada: | 73 km |
Where is Carchuna located?
Carchuna is located on the Mediterranean coast of the Granada province of southern Spain, in an area called Costa Tropical because of its temperate climate and lush vegetation. Nearby to the northwest and in the shadows of the Sierra Nevada mountains is the large port town of Motril. Carchuna is bounded on the west by Cabo Sacratif and on the east by the Punta de Carchuna. Its located on mainly flatland with a wide beach area called Playa de Carchuna.
Getting There
From Motril take the A-7 going east towards Almeria for about 20 minutes.
---