Playa La Herradura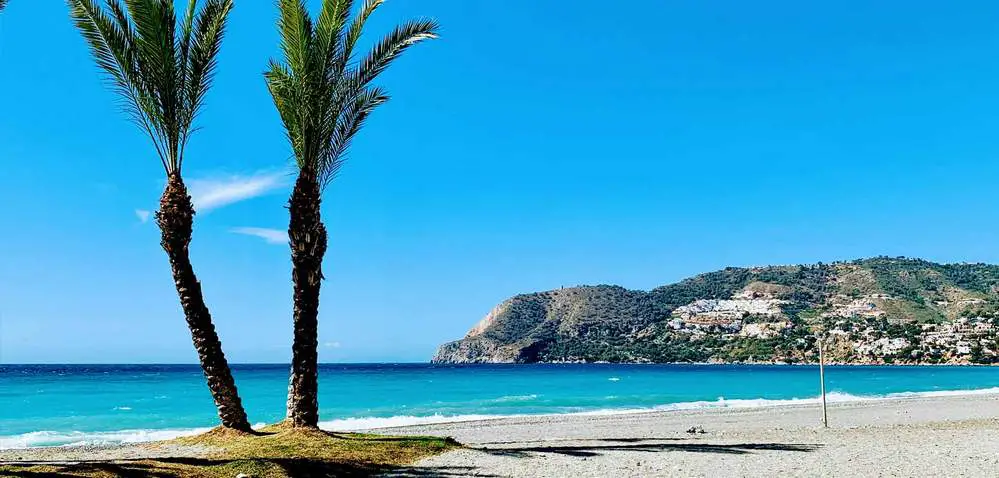 Sheltered from the winds, this 2 km pebble and sand beach is protected within the horseshoe shaped bay that gives it its name. La Herradura, which means 'horseshoe' in Spanish, is the beach located between the two points of Punta de la Mona and Cerro Gordo.
This beach is the longest and most popular in La Herradura and arguably the most beautiful in Spain. It is a family-oriented and a very clean beach with semi-course sand. During the summer months (July and August) the beach is very busy and full of life while during the rest of the year, it's very peaceful and quiet. Beautiful boats can often be seen moored here.

In recent years, La Herradura has developed as a major scuba diving center. It has become a very popular sport here due to the underwater natural reefs and ancient sunken ships to explore. Many scuba diving centers are now located in La Herradura and most do training on this beach and also Playa Berengueles.
Small boats and other water equipment are located for rent on either side of the beach. Activities that can be found here include: wind sailing, canoeing, waterskiing, jet skiing, scuba diving and paddle boating among others.
Paragliding is also extremely popular with La Herradura designated as a landing point. On most days you will see colorful parachutes drifting slowly down and landing along the beach.
The popularity of this beach is not only because of its beauty but also because of its location and proximity to the many amenities found in town. Many great restaurants and bars can be found along the beach. There are also small groceries, beach stores and boutiques nearby. Bathrooms and showers are available on the beach plus there are about 4 – 5 children's parks and play areas. Playa La Herradura is just a short walk from most summer rentals in the area.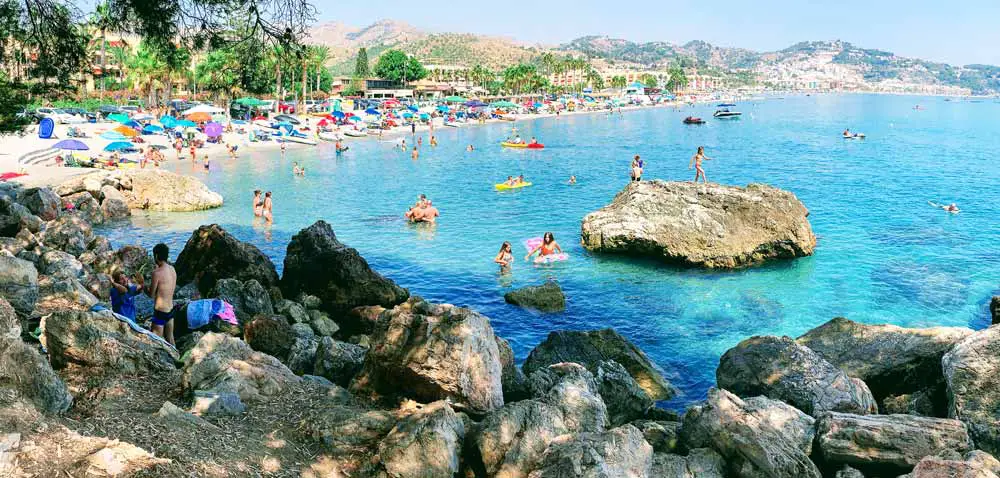 Recommended Beach Hotels: Hotel Sol Los Fenicios (on the beach) | Pena Parda Bay (on the beach) | La Caleta Bay (on the beach) | OYO Hotel Almijara (2 min walk to the beach).
For fun: take a boat around the two points and explore the many caves and inlets. Family Oriented Beach
---
Beach Information
| | |
| --- | --- |
| Type: | Family Beach |
| Length: | 2,100 Meters |
| Surface Area: | 109,200 m2 |
| Max Capacity: | 21,840 users |
| Sand Type: | Course sand and pebbles |
| Facilities: | Showers and Restrooms, Restaurants & Bars, Easy Access to Town |
| Access: | Along the entire main road of La Herradura, Paseo Andrés Segovia |
Getting There
Along the entire main road of La Herradura, Paseo Andrés Segovia.
Where is Playa Herradura
More Outdoor and Nature Activities