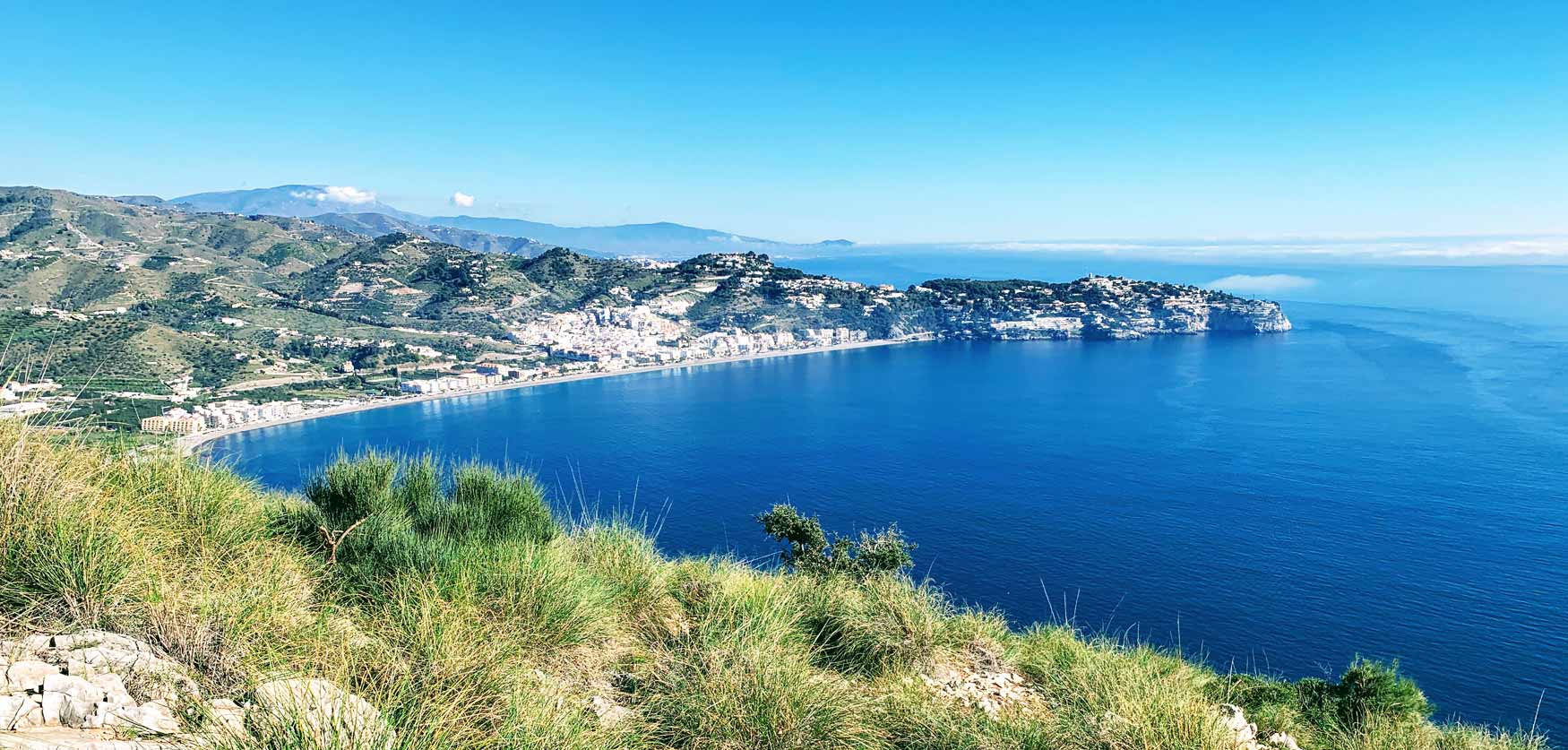 Punta de la Mona in La Herradura
Punta de la Mona in La Herradura
Located on the opposite side of La Herradura from Cerro Gordo and making up the eastern arm of the bay, is the coveted Punta de la Mona. The Marina del Este is located on its eastern side sheltered in a cove.
Like the Cerro Gordo point, it is also capped by its own torre (tower) which is now used as a lighthouse. Covered in Pine trees and colorful Bougainville, the whole urbanization has a very lush and tropical feel to it. The neighborhood is very well known and sought after and it's a beautiful place for walking.
Known down the coast as one of the most exclusive and expensive places to live, the area consists mostly of larger homes with private gardens and pools. The Punta first started to be developed for holiday homes in the 1950s. Most properties have amazing views of either La Herradura bay or neighboring Almuñécar.
During the summer months rentals are very popular here. The area is optimal for those needing a little more space, larger groups or those just wanting to live in luxury during their holiday. Town is only a 15 – 20 minute walk down the hill, but a car is recommended. There are also high end luxury condos available.
A new hotel has recently been built in the center of the Punta. It is equipped with a full service spa as well as three (3) large swimming pools, game rooms and a bowling alley. The hotel is packed with amenities and located in a great spot not far from the popular Playa Berengueles and Marina del Este. It also has a shuttle that runs every hour or so into the town of La Herradura and down to the port of Marina del Este.
The award winning community of La Aldea resides in the upper most part of the Punta de la Mona which also deserves a visit.
---
Getting There
You can access Punta de la Mona via the coastal road from La Herradura Playa on the eastern side, just keep driving directly up the hill. You can also access the Punta from behind, off the old N-340, take the last road to your right just before the Punta de la Mona tunnel.

Things to See & Do
Where to find Punta de la Mona
More Outdoor and Nature Activities