La Herradura Castle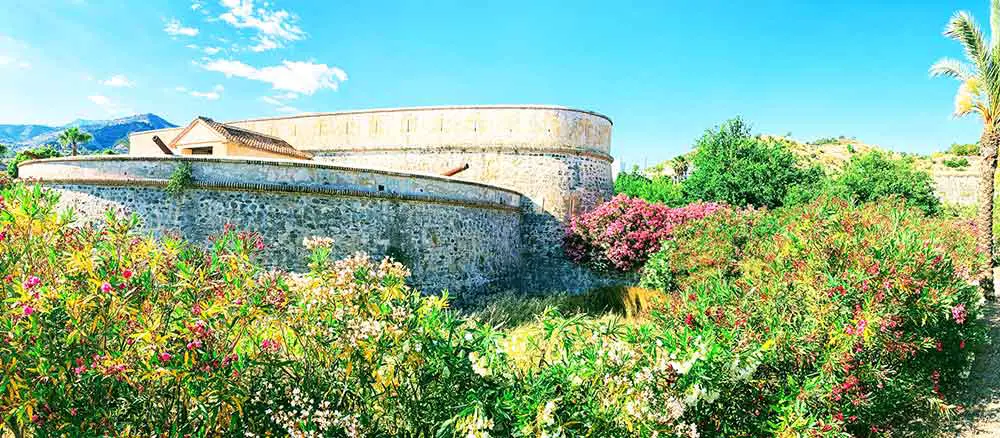 The La Herradura Castle can be found at the western end of town two (2) blocks back from the beach and surrounded by palm trees. It is a bit off the beaten track and not easy to find. It lies along the dry riverbed and can also be accessed off the main N-340 highway across from the large garden center.
The monument was built in the 18th century during the reign of Carlos III. It was built around 1768 as part of the coastal vigilance and defense strategy of the time, along with the towers of Cerro Gordo and Punta de la Mona.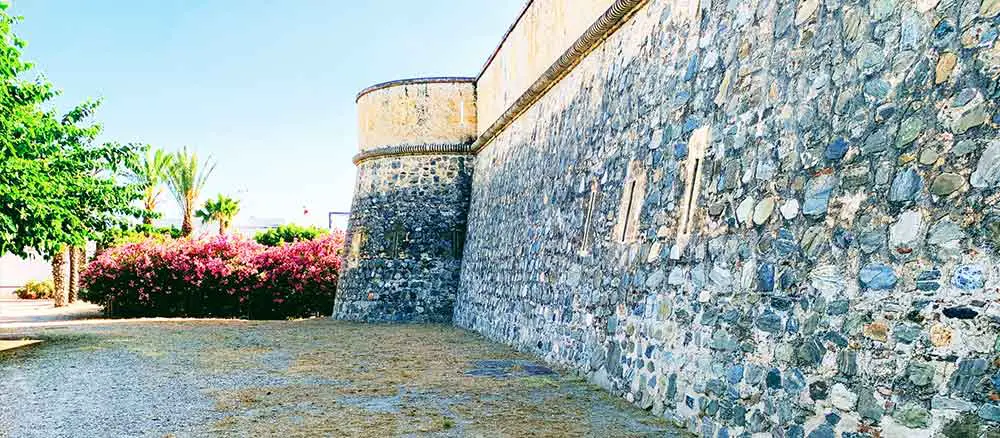 The castle communicated with the towers in order to stay alerted to pirates and other ships entering the area. At night bonfires were lit as a warning and smoke signals were used during the daylight hours. The towers and castle were in a strategic position to defend the important city of Granada as well. During that time the castle would have sat beach front. Today, with the changes in sea levels, it sits further back from the coast.
During the war of Independence, the castle was attacked. It was taken over by the French until the brave Mayor of Otivar recaptured it with help from his guerilla soldiers.
In time the structure was abandoned and was later used to store livestock. More recently it was used by the Guardia Civil. Today you can't go inside because it is being renovated in hopes of being used as a cultural center or other government office.
---
Climb to the Top of the La Herradura Watchtowers!
Getting There
Via the coastal road in La Herradura (Avenida Andrés Segovia) drive or walk towards the western end of the beach. Take a right onto Calle Fortaleza and the castle will be one minute up on your left. It's best to walk from the main road because the castle road is narrow (two-ways) and not much parking is available.
---
---
La Herradura Castle