The Almuñécar Ayuntamiento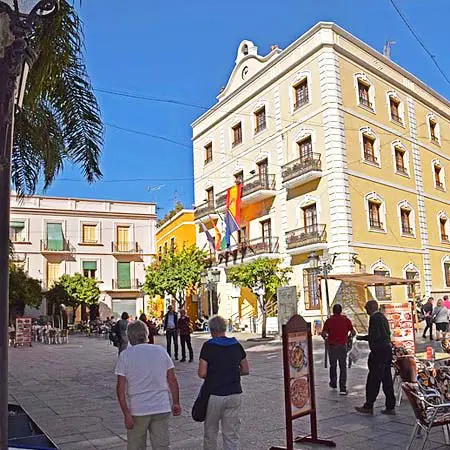 The Almunecar Ayuntamiento is located in the Plaza de Constitución in the middle of town. The best way to get there is by the main road in Almunecar where the fountain is located, Carrera de la Concepcion. This is the street where the large supply store "Carbonell" is found.
On the opposite side of the street there is a smaller road heading up into the Old Town, right behind the bus stop, it is called Pta de Granada. This road runs past the Casa de Cultura, on the right, and the Church of the Incarnation, also on the right, all the way down to the Plaza Constitución. The plaza is rather large and you will find the building on your right hand side.
There are small restaurants with outdoor seating in the plaza; you can grab a drink and tapas while you wait! Shopping can also be found here.
Town Hall Contact Information
TOWN HALL
Address: Plaza de la Constitución, 1, 18690 Almuñécar, Spain
Contact Information
Phone: 958 838 600 /
Fax: 958 634 303
Hours
Monday to Friday: 8:00 am - 3:00 pm