Almuñécar Apartment Rentals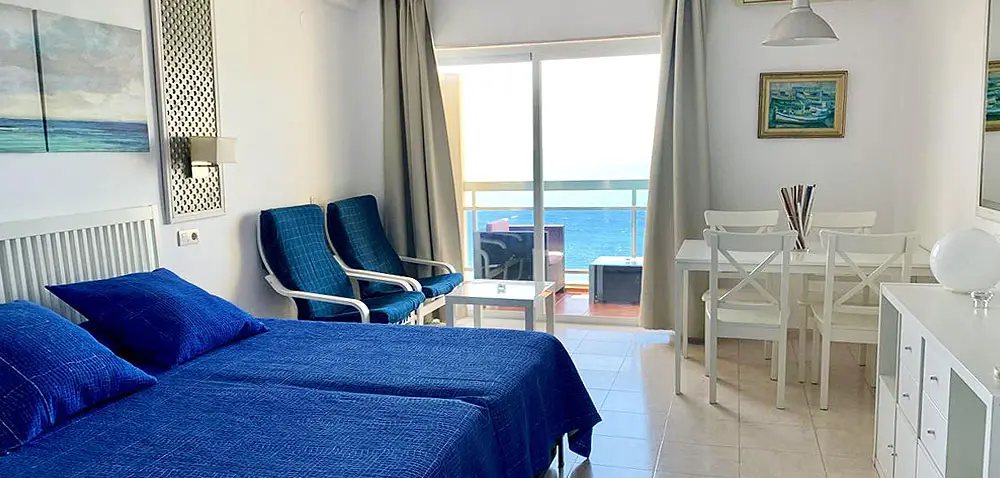 ---
➜ Take me to the Almuñécar
Hotels
,
Hostels
,
Campgrounds
, or
Villas
page.
---
The BEST Almuñécar Apartment Rentals
Welcome to our 2023 guide on the Best Apartments in Almuñécar... Search for Apartments in Almuñécar Spain with swimming pools, jacuzzis, and sea views... see a list of our top picks here.
Search ALL Almuñécar Apartment Rentals Below...

Trusted Booking / VRBO Partner
Best Almuñécar Apartments
1. Fully equipped apartment on the Paseo and close to the beach, newly renovated
---
2. Chinasolymar Luxury
---
3. Tropical Andalusian Place
---
Remember:
Book Early! Accommodations fill up fast and you don't want to miss out!! You can also find hostals in these nearby Costa Tropical towns...
💡
Affiliate Disclosure:
  Please be aware that some links on this site are affiliate links, which means that we might receive a small commission ☕ if you click a link and make a booking. This helps us to keep the site running and will NOT affect the price you pay in any way... ❤️ 🙏 🙏 ➜
How does this work?
---
4. Apartamento Góndolas
---
5. Cotobro Beach
6. Bella Vida en Almunecar
---
7. Apartamentos Chinasolymar
---
8. Apartamentos El Tranco del Mar
---
Top Almuñécar Apartment Rentals on VRBO
1. Apartment with Sea Views
---
2. CENTRAL Almuñecar, BEACH is 2 minute-walk
---
Search ALL Almuñécar Apartment Rentals Below...

Trusted Booking / VRBO Partner

Who are we?
An American expat with over 20 years of experience living and traveling in Spain, specifically in Malaga and Granada. Darsey is a seasoned explorer of Andalucia. Drawing from decades of immersive experience, she offers deep insights into this enchanting region of Spain, including off-the-beaten path destinations, the best places to stay, and the top bucket list activities to try!
More...
Want to Save on your Next Trip?
Save money on your next trip with our favorite travel websites!
Find the Cheapest Hotels:
The Largest Selection of Villas & Apartments:
Cheapest, Most Reliable Car Rentals:
Best Bus & Train Fares:
Huge Selection of the BEST Tours & Activities
Discount Tickets to Museums & Attractions

See our Full List of Travel Deals & Site Recommendations Here.
Car Rentals & Getting Around
Costa Tropical Restaurants