The Almuñécar Guardia Civil Offices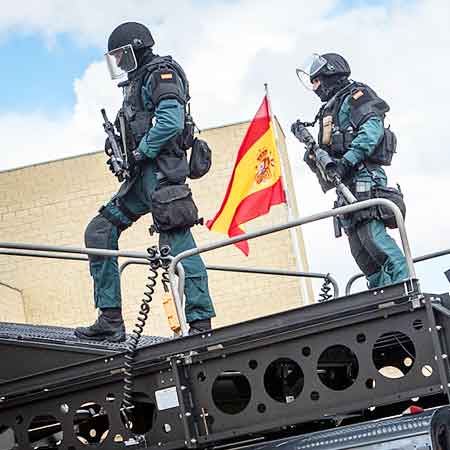 The Guardia Civil office is somewhat off the beaten track. The best way to find it, is to leave Almunecar going in the direction of La Herradura on the main N-340 highway.
At the second roundabout (Avenida Mediterraneo), just after the Urbanization Lo Colorao, it will be on your right side. You need to veer to the far right of the roundabout as if you are going to be taking a left at the light. Stay straight and you will head straight into the Guardia Civil gates.
---
Guardia Civil Contact Information
GUARDIA CIVIL
Address: El Colorao (Costa Banana), Ctra N340,
(beside western set of traffic lights), 18690 Almuñécar, Spain
Contact Information
Phone: 062 / 958 63 94 22 or
958 63 94 20