Almuñécar Tourist Office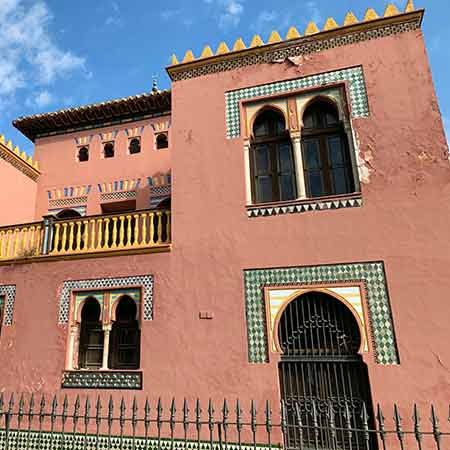 The local Almunecar Tourist Office is located in the La Najarra Palace, a beautiful neo-Arabic, Moroccan-style building, across from the Majuelo Park and just blocks from the beach in the Avenue de Europa.
In addition to providing tourist information, it also serves as a centre for institutional activities.
Guided cultural tours are arranged here every Saturday, leaving at 10:30 am and lasting approximately 2 and a half hours (2.5 hours). You will discover the history of Almunecar through local guides who will enlighten you to the treasures left here by the Phoenicians, Romans and Moors.
The tour includes the Najarra Palace, the Fish Salting Factory and Botanical Gardens, the Arabic Castle of San Miguel and the Archaeological Museum (Cuevas de Siete Palacios) and ending with a walk through the old town.
Important Note:
Tour prices include the tour guide plus entrance fees to all locations.
It is necessary to make a reservation, as tours only take place with a minimum number of people.
Tourist Office Contact Information
ALMUÑÉCAR TOURIST OFFICE
Address: Palacete La Najarra, Avda Europa, 18690 Almuñécar, Spain
Reservations:
Phone: 958 631 125 /
Fax: 958 635 007
Hours:
Winter
Daily: 10:00 am - 2:00 pm & 4:00 pm - 7:00 pm
Summer
Daily: 10:00 am - 2:00 pm & 5:00 pm - 8:00 pm