The Almuñécar Local Police Station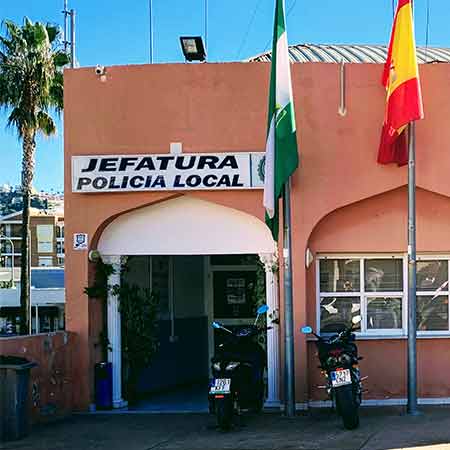 The Almunecar Police Station is located very near to the entrance into town. Once you pass the Arch de Blas Infante on your left, the police station will be on the other side of McDonalds on your left.
It is rather hidden so keep an eye out for the statue(s), "Monumento al Agua", displayed in the small plaza in front of the station. It is technically located in the large bus station, on the back side.
The National Police Station located in Motril has the following contact phone numbers:
---
National Police (Motril)
Phone: 091 / 958 605 400
Alternate: 958 605 114
Local Police Contact Information
LOCAL POLICE
Address: Plaza del Agua (above bus station), 18690 Almuñécar, Spain
Contact Information
Phone: 092 / 958 639 430
Fax: 958 639 436