The Almuñécar Cultural Center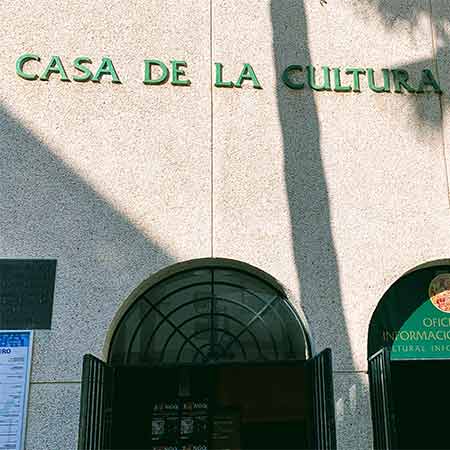 The towns Cultural Center is located on the outskirts of the Old Town at the corner of Pta de Granada and Angustias Viejas (side street).
The best way to get there is by the main road in Almunecar where the fountain is located, Carrera de la Concepcion. This is the street where the large supply store "Carbonell" is found.
On the opposite side of the street there is a smaller road heading up into the Old Town, right behind the bus stop, it is called Pta de Granada. This road will take you right up to the Casa de Cultura which will be on your right side. If you keep going you will pass the Church of the Incarnation, also on the right and end up in the Plaza de Constitucion.
The Cultural Center is a great place to enjoy concerts and movies. In recent years it has also become very busy with convention traffic, as Almuncear has become a very popular convention destination. Every month a schedule of events is put up in the main office.
Cultural Center Contact Information
ALMUÑÉCAR CULTURAL CENTER
Address: Puerta de Granada, 19, 18690 Almuñécar, Spain
Contact Information
Phone: 958 838 623 /
Fax: 958 634 303