Playa San Cristobal - Almuñécar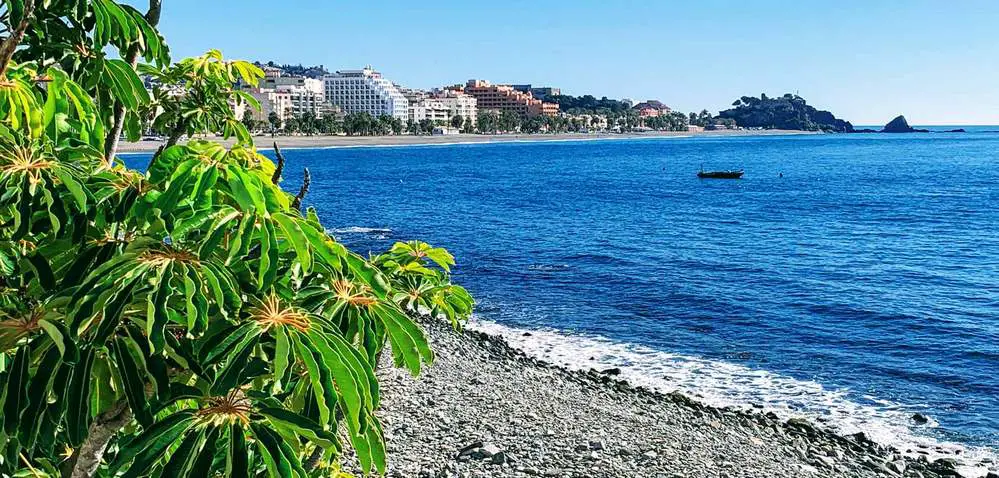 Almunecar's most well know and most widely photographed beach is the Playa San Crostobal. This beach measures 280 meters in length and runs directly into the historic San Cristobal Penon at its eastern end.
The Penon dates back to Phoenician times when the ancient explorers disembarked here for a rest before they continued on to settlements in Cadiz. A necropolis (burial site) along with artifacts from Phoenician and Roman times has been unearthed in the area of the Penon as well.
This beach is flanked on one side by a promenade running its entire length. During the summer months this is the most lively area of Almunecar with live music and dance shows almost every night. An amusement park is constructed here every summer for the smaller children. Bocci ball is also a favorite past time here for men and women of all ages.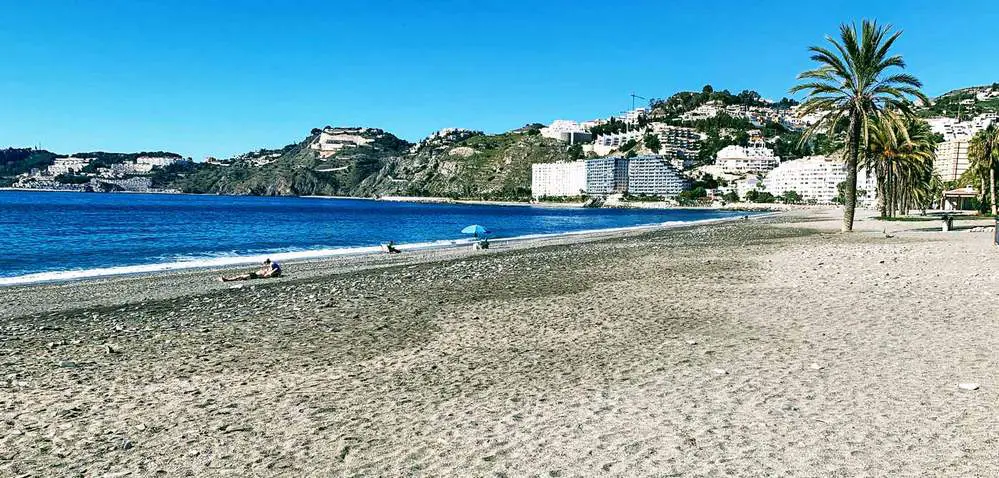 Playa San Cristobal is very well equiped with numerous hotels and restaurants. Bathrooms and changing rooms are also available.
For Fun: Walk to the end of the beach and climb the stairway to the top of the Penon. The views from the top are breathtaking of the entire Playa San Cristobal, Marina del Este and Punta de la Mona in the distance and the Playa Puerta del Mar on the opposite side of the Rock.
You can also visit the Almunecar Lori Sexi Bird Sanctuary, pick up some locally made crafts in the Plaza Abderramán or take a quick five minute walk over to the Majuelo Park to see the ancient Fish Salting Factory and Almunecar Castle.
---
Hotels on Playa San Cristobal
The two best Almuñécar hotels right on Playa San Cristobal beach are: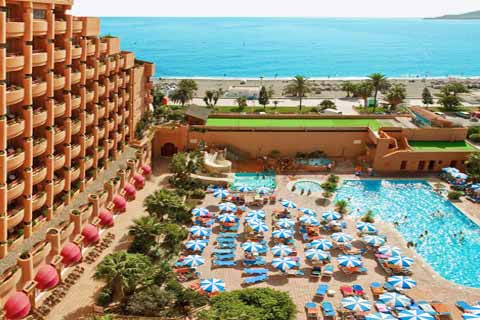 ---
Things To Do Near Playa San Cristobal
---
Playa San Cristobal Facts
| | |
| --- | --- |
| Type: | Family Beach |
| Length: | 1,000 Meters |
| Surface Area: | 60,500 m2 |
| Max Capacity: | 12,100 users |
| Sand Type: | Semi-fine sand |
| Facilities: | Hotel, Restaurants, Bars, Parking & Boat Hire |
| Access: | Street and underground parking |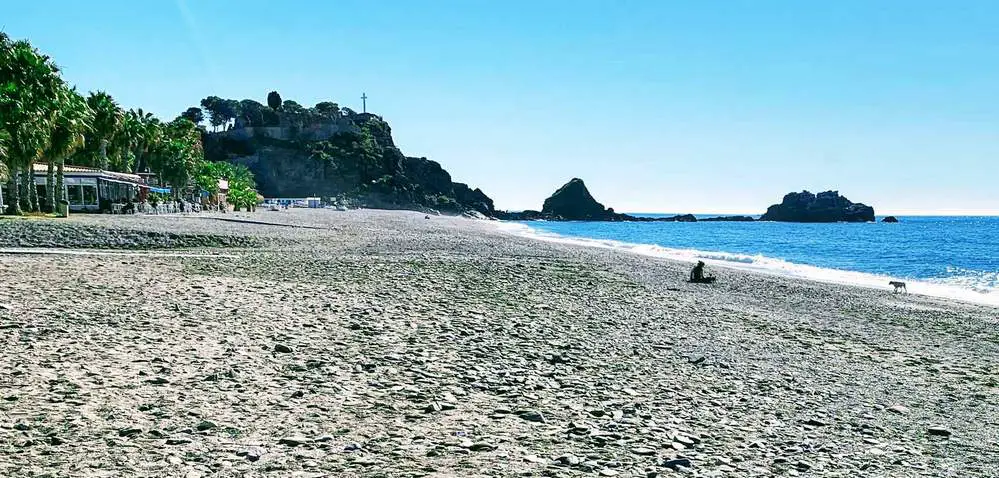 Getting There
It is located to the west of the Peñon de Cristobal, running 1,000 meters along the coastal road. Underground parking is now available along the Paseo de Cristobal.
---
---
Where to find Playa San Cristobal