Old Town Almuñécar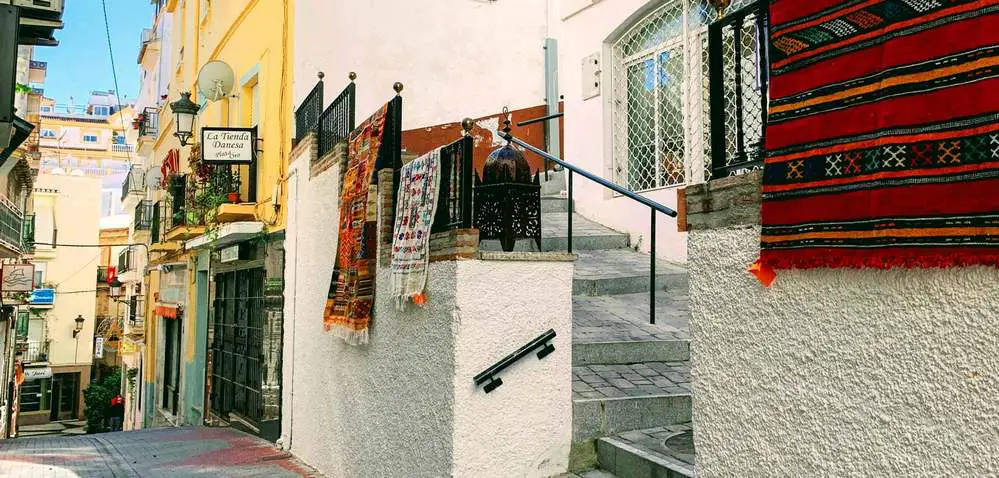 The Almunecar Old Town, also called the 'Old Quarter' or 'Casco Antiguo', is full of winding streets and quaint alleys. It was built on the main hill in town overlooking the sea and capped by the majestic San Miguel Castle. This "main hill" in town is called the "Cerro de San Miguel".
The Almuñécar Old Town is a largely untouched, typical whitewashed Andalusian village of narrow winding alleys, cobblestoned streets, hidden plazas adorned with palms and resplendent flowers with stunning views of the sea. It's largely inhabited by families who have lived there for many, many generations, and therefore its original character is very well preserved.
The town of Almuñecar has invested a lot in recent years in the repair of streets, reformation of sites of historical interest, and in repairing the San Miguel Castle.
Places of interest in the Old Town include:
---
Tours of the Almuñécar Old Town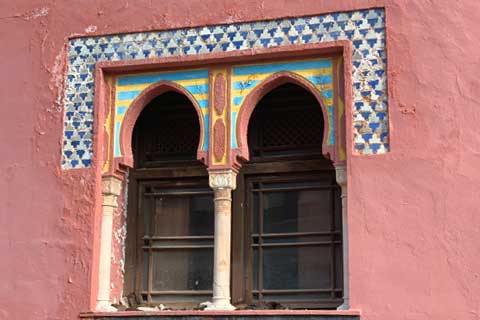 ---
Shopping in the Old Town
The Almunecar Shopping area in the Old Town is closed off to cars and allows only foot traffic which makes it very safe for shopping and walking.
Here you will find high to mid end women's fashions, Moroccan furnishings and crafts, shoe stores, linens, home furnishings, jewelry, children's clothing, souvenir shops and much more.
Be sure to check out some of the local Specialty shops while your milling about. Many of these can be found in the old town and they carry delicious handmade products that can't be found in typical supermarkets.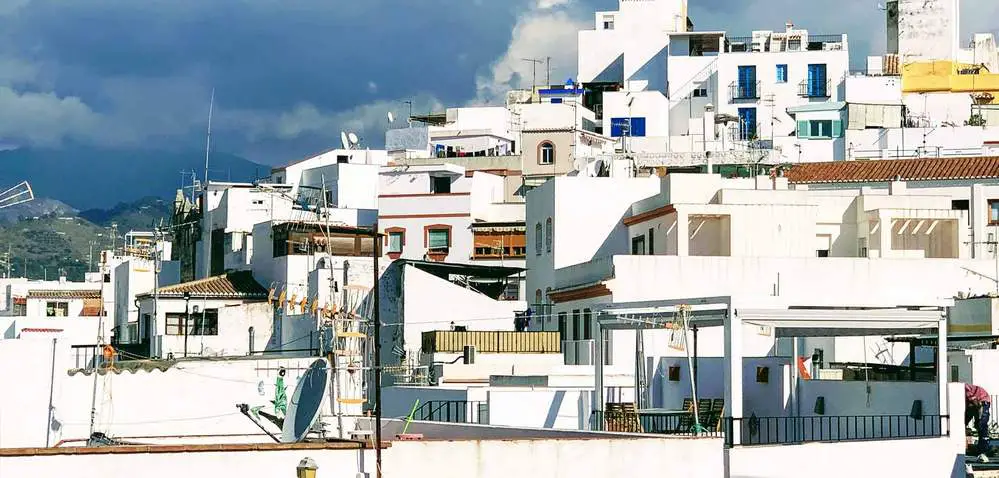 The shop keepers in Almunecar definitely enjoy their siesta. Most stores open around 10:00 am and close for siesta around 2:00. Afternoon hours are generally from 5:00 or 6:00 until around 8:00. In the summer months most shops stay open until 9:00 or 10:00. You will find the area bustling with shoppers in the mid morning hours and again at night.
A stroll through the old town isn't complete without a good Spanish meal at one of the restaurants and bars found here. There are also a few small plazas where you can relax outside while grabbing a quick bite to eat. In the evenings head over to the new promenade just on the outside of the old town; it is packed with bars, ice cream shops, restaurants and night clubs and is just a short walk to the San Cristobal Penon.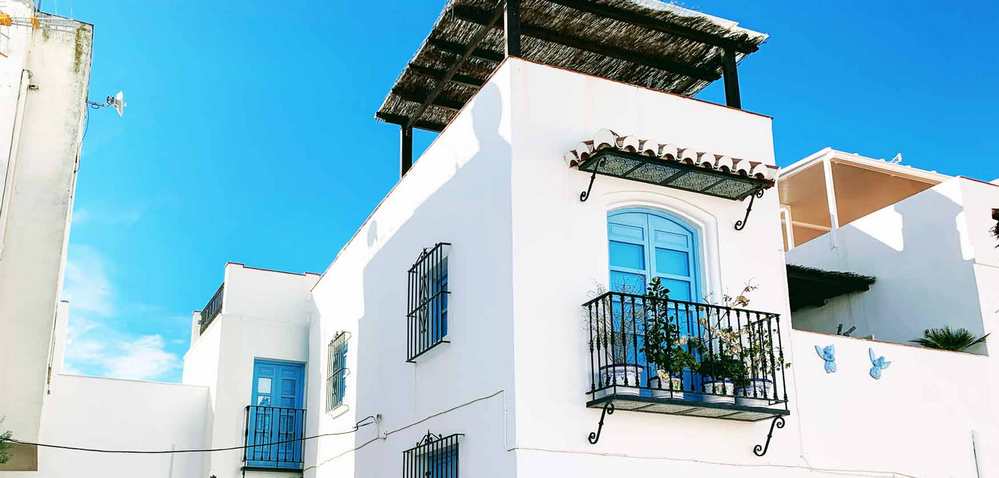 ---
---
Where to find Old Town Shopping