Majuelo Botanical Gardens in Almuñecar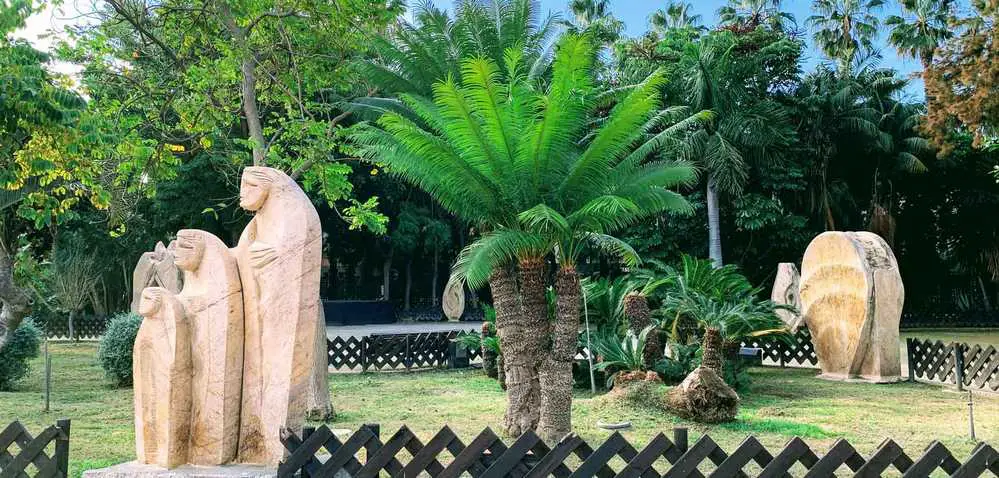 Another lovely park situated in the middle of Almunecar is the Majuelo Botanical Garden. It sits just at the base of the San Miguel Castle and across the street from the local Tourist Office.
This park is an excellent first stop on your walk through town. We suggest you start here then make your way up to the castle. When you are done you can enjoy the Loro Sexi bird Park just on the other side on your way back down.
The Majeulo Gardens are known for the hundreds of palms and exotic trees that were brought here from all over the world. Each tree has an identifying name plate with its species and originating country. A walk through the parks winding paths that take you past each of these specimens is well worth it.
You will also notice many pieces of local sculpture placed throughout this lush exhibit.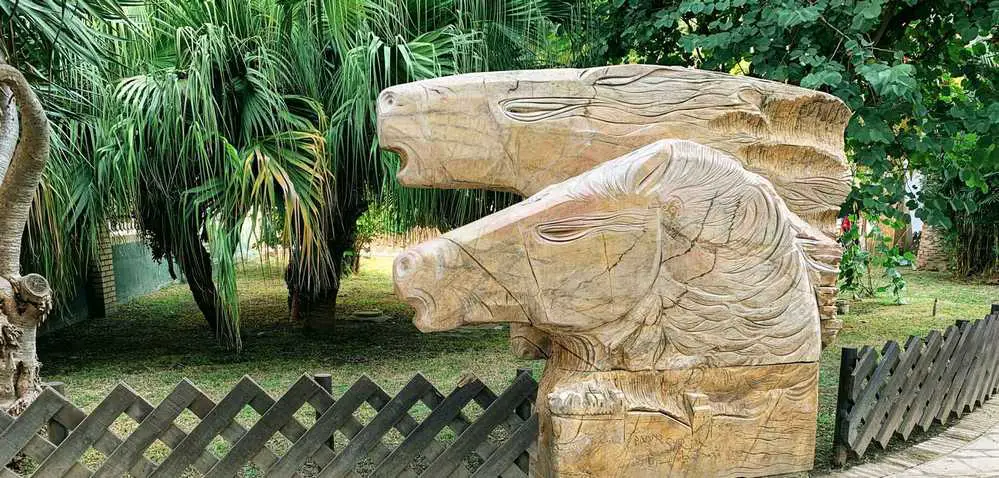 The paths also wind past many of the "Province Houses" that are located here. These houses are built in the Spanish style and each has a name representing one of the provinces in Andalucia.
Inside you will find all sorts of interesting things. Most contain some type of craft, and each one is different from the next. In some you will even find local artists diligently working at their craft.
Another of the parks treasures is the ancient fish salting factory that sits at its center. It was discovered in 1970 but dates back to Phoenician times and was more widely used later by the Romans. They produced a very popular "fish sauce" here and then exported it from Almunecar to the entire Roman Empire.
During the year many of the town's festivals take place in this tropical park. The gastronomic fair is one of the most popular. There is also a bandstand / open air stage where local musicians play.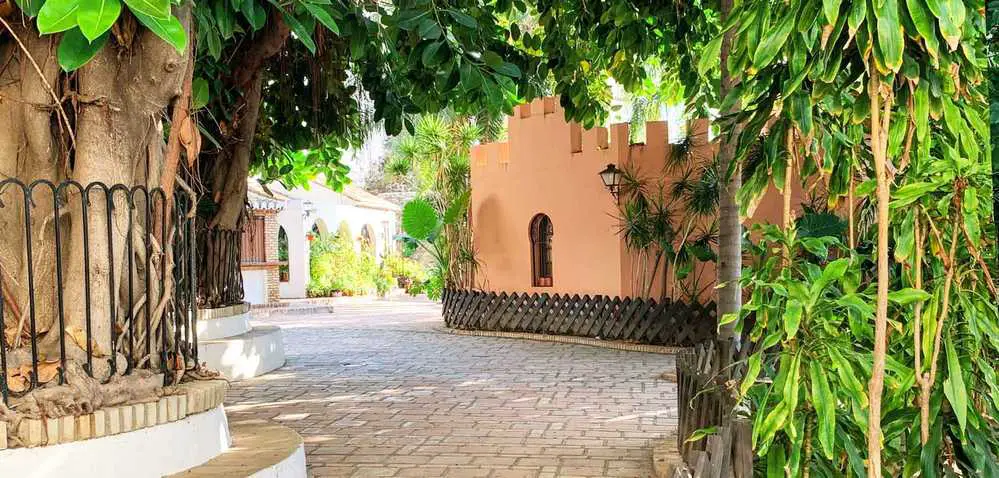 If the weather is hot, you can grab a cold drink near the small patio nestled in the trees in the far side of the park.
Majuelo Park is opened all year long from 8:00 am until 10:00 pm and is free of charge.
---
Tours of Majuelo Park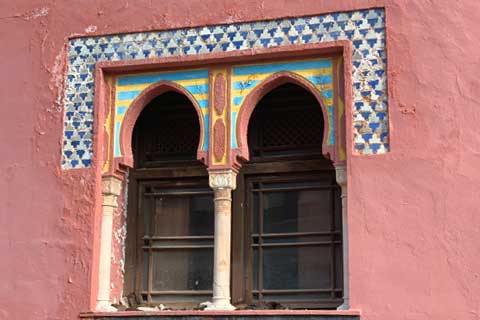 Getting There
Majuelo Park is a little harder to find but it's basically located right in the middle of town. If your start on the eastern end of Playa Cristobal near the Peñon de Cristobal, walk or drive two blocks north and your bound to run right into it. It's just a short 5-minute walk from the beach.
---
---
Where to find Majuelo Botanical Gardens