Province Houses in Almuñécar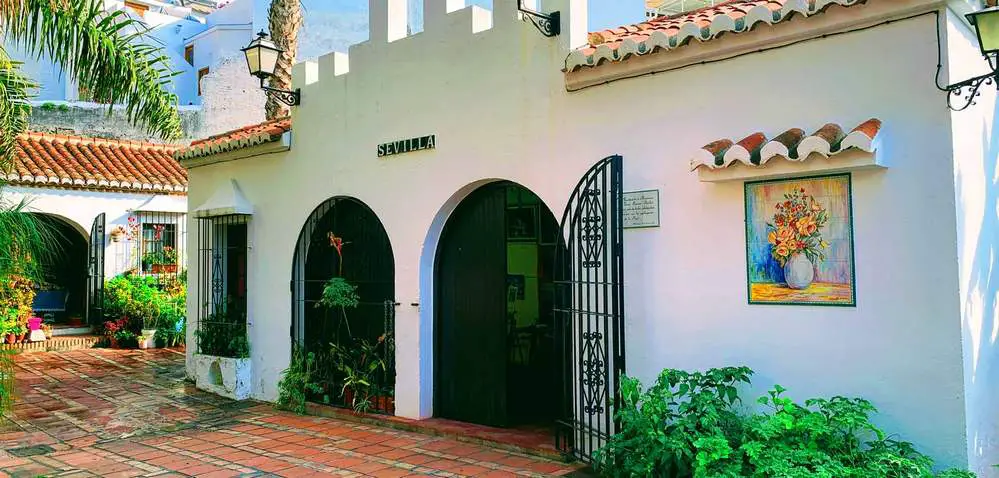 Scattered thoughout the Majuelo Botanical Gardens are the beautifully constructed Province Houses. Some are covered in flowers and vines and resting beneath century old trees from around the world, others overlook the ancient ruins of a Phoenician fish salting factory.
But, All of them contain something special.
Take a peek inside one of these houses and you might find a few local Spanish "artistas" hard at work. They are painting, or teaching, doing needlepoint, weavings or making jewelry. Some contain gorgeous crafts made of leather and one is full of handmade Spanish styled guitars.

Each of these houses is unique and each is given a name reflecting one of the more popular provinces in Andalucia. They are here for the enjoyment of the locals as well as for the curiosity of the visitors.
You can purchase some of the items being produced, or you can sit down and talk with the artists who are perfectly willing to teach you what they know. Either way it's a great place to visit.
You can also enjoy a cold beverage on the nearby patio if it's hot.
---
Getting There
The Province Houses are located in the Majuelo Botanical Gardens right in the center of town.
---
---
Where to find Province Houses