Top Tours & Activities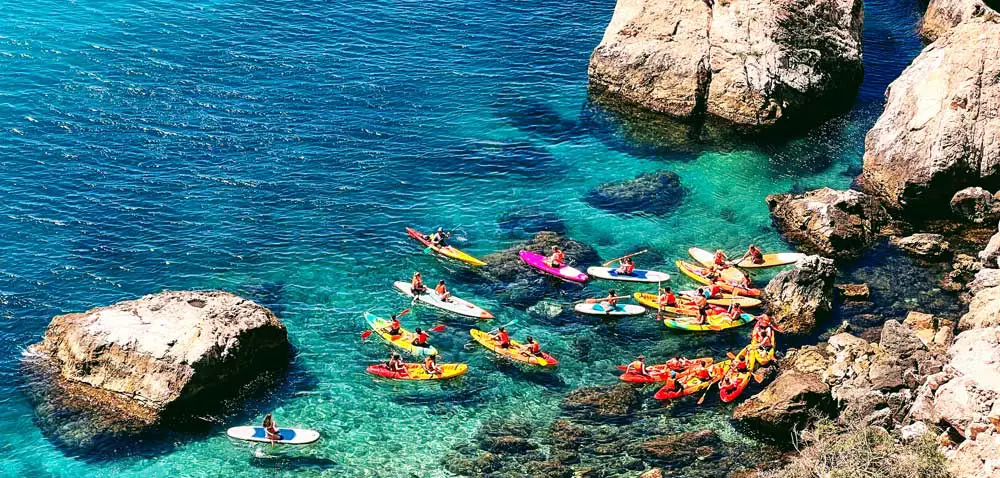 ** Almuñécar Top Tours ➜ Kayaking, Scuba, and More...
---
Almuñécar and La Herradura are jam-packed with fun things to do, but most people come here for the huge assortment of outdoor activities and tours! The most popular tours available are:
Kayaking and snorkeling to the caves and waterfall
Rock jumping and canyoning in the Junta de los Rios
Scuba diving classes and excursions, and
Walking tours of the old town (to learn more about Almuñécar's historic sites)
Local companies will guide you through these activities to ensure that you get the most out of your experience.
You will also find a FULL list of available 'Adventure Tours' here.
Tours in Almuñécar & La Herradura!
Keep reading to find out more about the TOP tours and activities available in Almuñécar.
---

Who are we?
An American expat with over 20 years of experience living and traveling in Spain, specifically in Malaga and Granada. Darsey is a seasoned explorer of Andalucia. Drawing from decades of immersive experience, she offers deep insights into this enchanting region of Spain, including off-the-beaten path destinations, the best places to stay, and the top bucket list activities to try!
More...
Want to Save on your Next Trip?
Save money on your next trip with our favorite travel websites!
Find the Cheapest Hotels:
The Largest Selection of Villas & Apartments:
Cheapest, Most Reliable Car Rentals:
Best Bus & Train Fares:
Huge Selection of the BEST Tours & Activities
Discount Tickets to Museums & Attractions

See our Full List of Travel Deals & Site Recommendations Here.