Where to Stay in La Herradura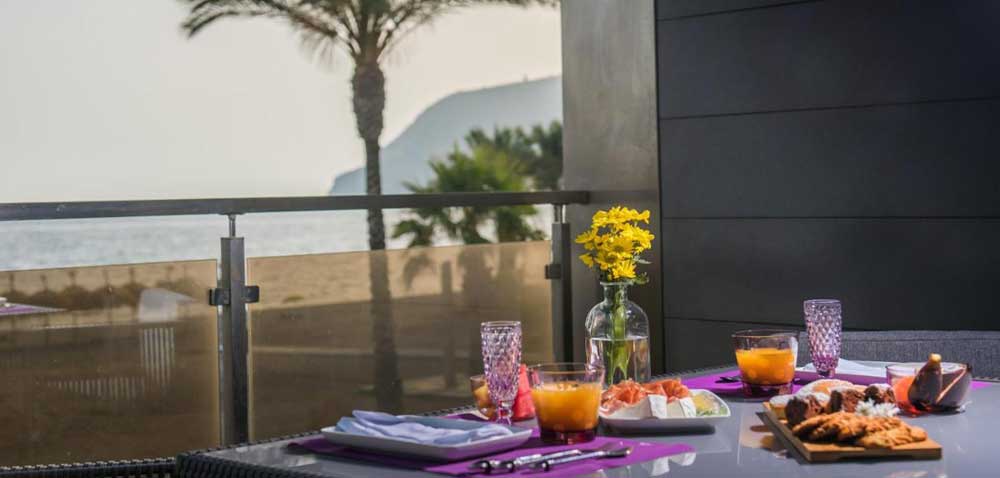 ** Where to Stay in La Herradura ➜ La Caleta Bay
---
Find Your Perfect Accommodations in La Herradura!
🏨 La Herradura is a small seaside village along the Mediterranean coast and it's an extremely popular holiday destination... especially during the summer. You will find two 4-star hotels, private villas, and many low-cost options such as hostels and campgrounds. There is something for every budget!
We have also included the best options for families traveling with kids to keep them entertained... and give you some much needed time to relax...
4-Star Hotels, Villas, Apartments, Hostels, and More...
Read the following 6 guides to help you find the perfect place to stay on your next trip to La Herradura...
---
Where to Stay in La Herradura ➜ with Pets
🐶 La Herradura doesn't have any hotels that currently accept pets but you will find many
villas and apartments that accept pets
.
However, neighboring Almuñécar has several great hotels that would be happy to host your furry friends, take a look at these pet-friendly hotels...
---
Where to Stay in La Herradura ➜ Campgrounds
🚎 Have a camper van? No problem! Between La Herradura and Almuñécar there are three campgrounds to choose from. Almuñécar has one and there are two more in La Herradura...
Check out the campgrounds in the other Costa Tropical villages too! ➜ Costa Tropical Campgrounds.
---
BEST Boutique Hotels in La Herradura
🏩 These boutique hotels are smaller and more intimate with a unique setting... They each offer something special to their guests...
---
The BEST CHEAP Hotels in La Herradura
🤑 Traveling on a budget? We have you covered... Here you will find a list of the best hostels and pensions in La Herradura...
---
---
---
*Affiliate Disclosure: Some links on this site are affiliate links, this means we may receive a small commission for any booking (which we greatly appreciate). This will not affect the price you pay in any way!
---