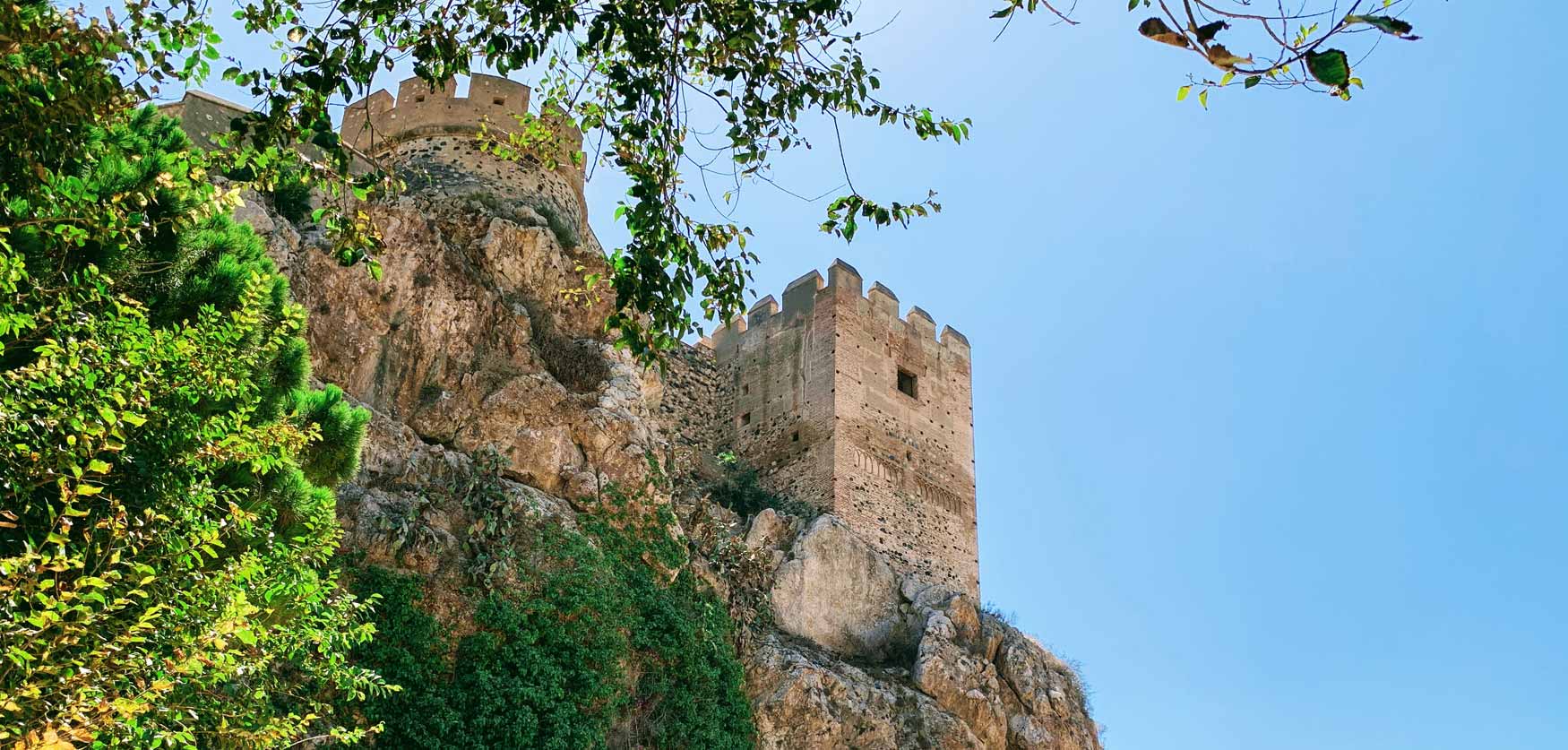 Castle in Salobreña
The Salobreña Castle
When you picture the village of Salobreña, the first thing that pops into your head is the sight of the impressive Moorish Castle sitting right on top.
It was first built by the Moors in the 10th century, but like other castles in the area, it was later used and expanded by the Christian population.
Address: Calle Paseo de las Flores, 18680 Salobreña, Granada, Spain

Telephone: 958 610 314

Price: Standard Admission: €4, Reduced Admission*: €2

Free Admission: Every Monday evening during the scheduled timetable
Salobreña Castle Hours
15 June – 31 August:
Mornings: 10 am. to 1.30 pm
Evenings: 5.30 pm. to 8 pm
1 Sept – Last Saturday in Oct:
Mornings: 10 am. to 2 pm
Evenings: 5 pm. to 7.30 pm
Last Sunday in Oct – 28 Feb:
Mornings: 10 am. to 2 pm
Evenings: 4 pm. to 6 pm
1 March – Last Saturday in March:
Mornings: 10 am. to 2 pm
Evenings: 5 pm. to 7 pm
Last Sunday in March - 14 June:
Mornings: 10 am. to 2 pm
Evenings: 5:30 pm. to 8:30 pm
** Access to the monument until 30 minutes before closing.
** Open every day, except 24, 25 and 31 December and 1 January.
*Reduced admission will be applied as follows: groups of 12 or more people, disabled persons, registered unemployed people, members of families with 3 or more children, adults over 65 years of age who are residents of the European Union, holders of a "Youth Card" and holders of the "Salobreña Cultural Card".
---
The History of the Salobreña Castle
During Moorish times the inner area of the castle was used as a royal palace as well as a royal prison (several Arab kings have been imprisoned within its walls). The outer castle areas were focused on defense and built by the Christians in the 15th century.
The castle retained its military importance until the late eighteenth century when Francisco Ramírez de Madrid was awarded the title of warden by the catholic kings due to his involvement in the conquest of Salobreña from the Moors.
Although large reformations were carried out over the years, the Salobreña castle was finally abondoned in 1849 when it fell into ruin and was no longer useful as a strategic military base.
---
The Salobreña Castle - A Castle with a View
From the top of the castle you will enjoy stunning views in all directions. Below you lie the lush sugar cane fields running to the edge of the Mediterreanean sea. In the distance the Salobreña beaches stretch for miles towards the east and west, joined in the middle by the great penon. And, to the North, you will see the staggering Sierra Nevada mountains, often capped in snow.
Where to find the Salobreña Castle