Cambrón & Pargo Coves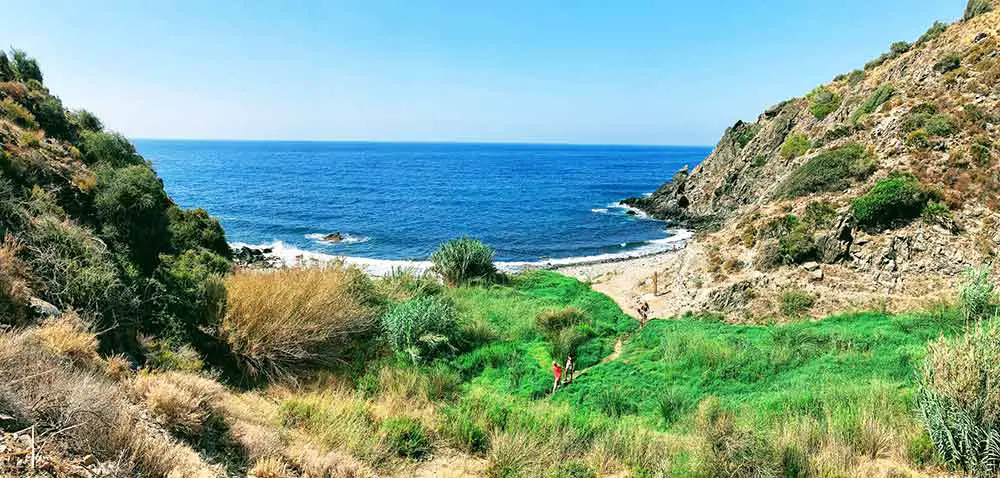 💡
Affiliate Disclosure:
  Please be aware that some links on this site are affiliate links, which means that we might receive a small commission ☕ if you click a link and make a booking. This helps us to keep the site running and will NOT affect the price you pay in any way... ❤️ 🙏 🙏 ➜
How does this work?
---
Going west from Salobreña you will find two isolated coves that are great for swimming and sunbathing away from the crowds. They are both quite rocky and hard to access but if you're up for the challenge, they make for a great day.
Cambrón Cove
Cambrón Cove is the easiest of the two coves to access. It is located just to the west of the Hotel Salobreña Best Western at the bottom of a pretty steep hill. If you are staying at the hotel there is a stairway that will take you down to the beach, otherwise you will need to drive to the back of the hotel and access the beach via a narrow dirt track.
The road is very rough and bumpy, but once at the bottom there is a small area for parking.
The beach itself is VERY rocky. It may be a good option for getting away from the crowds but keep in mind that it won't be as comfortable as one of the sandier beaches.
As this is a remote beach, there are no services available. Suba Diving and Fishing are popular activities here.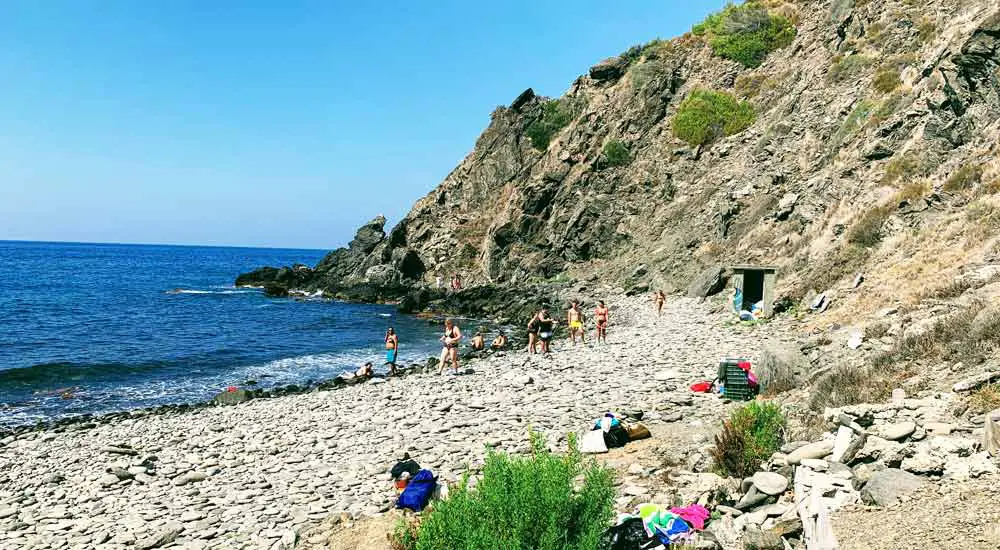 For fun: Take a walk around the western point along the rocks. There is another small cove just on the other side and you might also run into groups of rock climbers along the cliffs or people zip-lining into the sea.
Note: This cove derives its name from the Moorish Cambrón Tower (La Torre del Cambrón) that resides just inside the doors of the Best Western Hotel. This watchtower was built in the Nasrid era and is still in good condition today.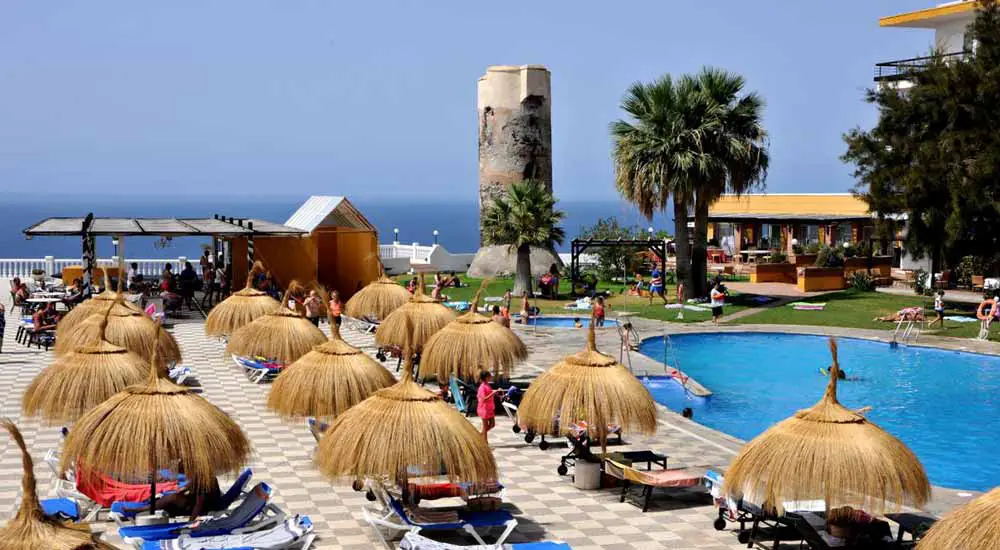 ---
Recommended Beach Hotel:
Hotel Salobreña Suites - Best Western
(located just at the top of the hill - there is access via a rocky stairway down to the beach).
---
Pargo Cove
Out of all the Salobreña beaches, this is definitely the hardest to find. It is located at the bottom of the Pargo Urbanization along the cliffs.
To access the beach, you must first find your way to the bottom of the Pargo neighborhood. From there, you will find a small footpath that will take you through the Pine forest down to the rocky cove. The climb is a bit steep, so be careful.
This is another isolated rocky cove, so no services are available.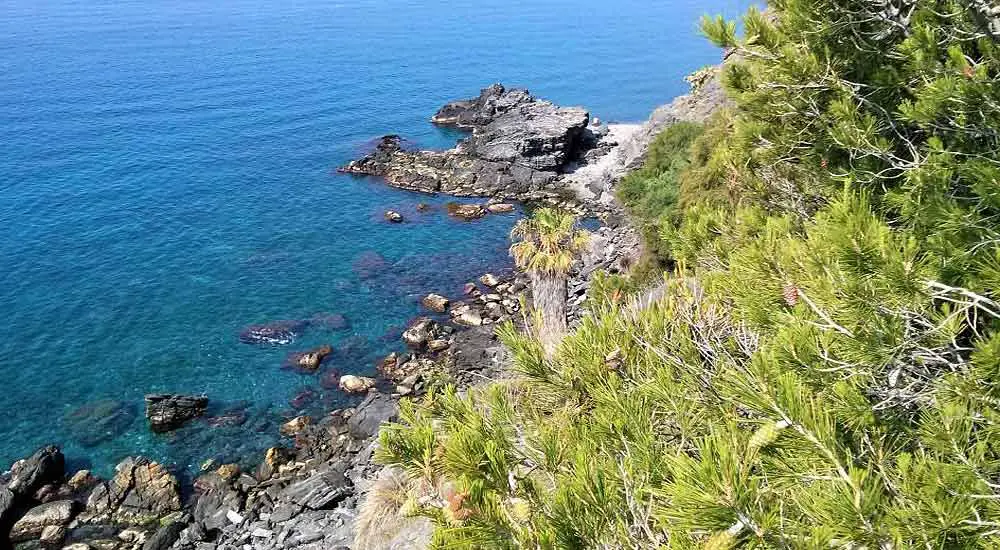 Beach Information - Cambrón
| | |
| --- | --- |
| Type: | Isolated cove |
| Length: | 86 Meters |
| Surface Area: | 21 meters wide |
| Max Capacity: | 420 users |
| Sand Type: | Large rocks and stones |
| Facilities: | Small parking area at the bottom, No other services |
| Access: | Via the road behind the Hotel Salobreña |
---
---
Where to find Cambrón Cove