Caletón Cove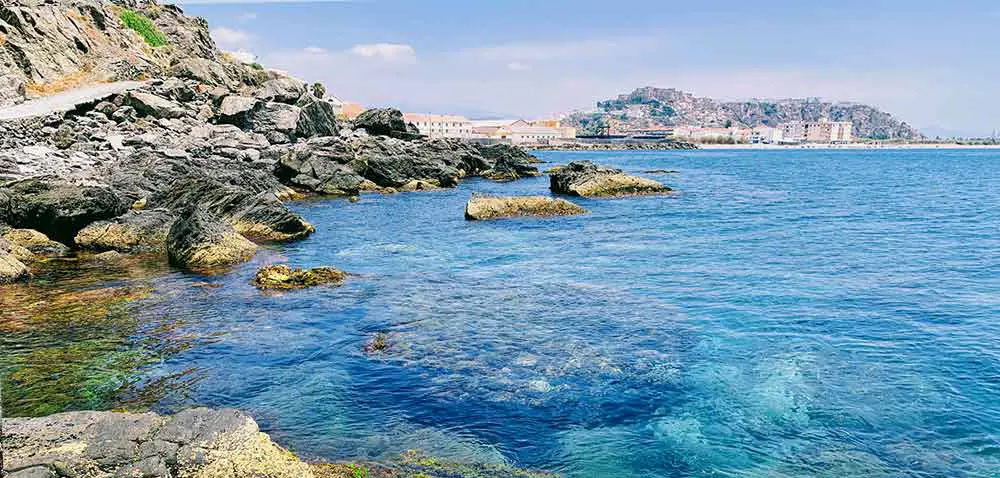 💡
Affiliate Disclosure:
  Please be aware that some links on this site are affiliate links, which means that we might receive a small commission ☕ if you click a link and make a booking. This helps us to keep the site running and will NOT affect the price you pay in any way... ❤️ 🙏 🙏 ➜
How does this work?
---
Caletón Cove is a hidden gem, tucked away in the small village of La Caleta. It is the easiest of the isolated Salobreña coves to access and is usually quiet and less crowded.
To access Caletón Cove, you must first drive or walk to the village of La Caleta (2 minutes west of Salobreña, on the coast). From there, follow the signs to Lavadero Square. In the far-right corner of the square, you will see a small stone pathway. Follow this pathway along the coast and around the cliffs until you get to the small isolated cove of Caletón.
The walk itself is a delight and has amazing views back to Salobreña and the Peñon.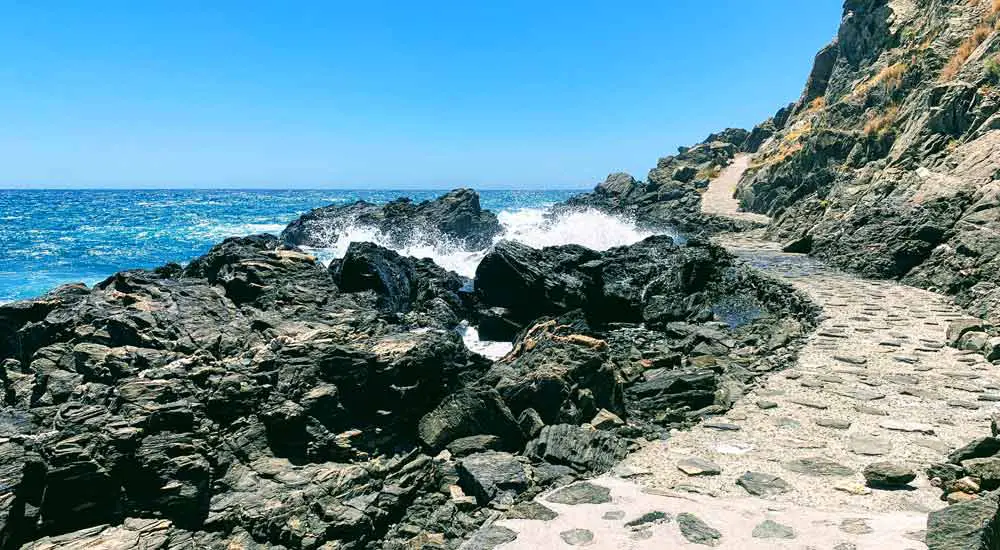 The beach is rocky and small but a good place to get away from the crowds. It is also an excellent spot for scuba diving and snorkeling, there are numerous interesting marine species here due to the rocky coastline. Fishing is also a popular sport in Caletón Cove.
As this is a remote beach, there are no services available. However, there are a few small cafes along the road down to Lavadero Square.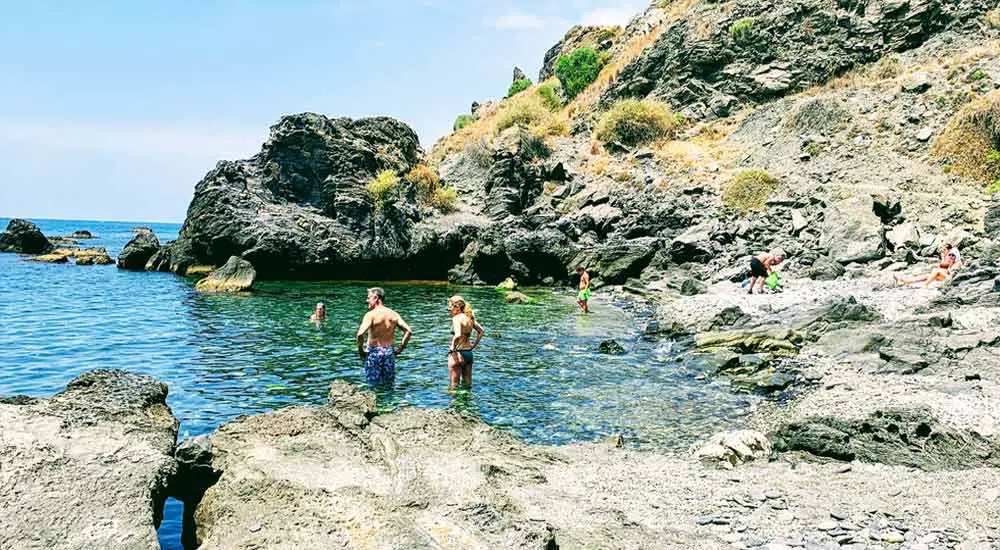 Parking: There is plenty of space to park near the old sugar cane Factory. From there, it's only a 5-10 minute walk down to the beach.
For fun: Take a walk around the old fishing village of La Caleta. The Guadalfeo Sugar Cane Factory was the last known sugar cane factory operating in Spain when it closed its doors in 2005. It has since been designated as a "Site of Major Historical Importance". You will see the old factory on the water, across from Lavadero Square.
There are several little cafes along the small streets of the town. After a day at the beach, it's a nice place to stop for a tapa and a cold drink.
---
Recommended Beach Hotel:
There are no hotels in La Caleta, but we recommend
Hotel Miba
as it is located just off the highway and has easy access to all areas of Salobreña. It sits just between Salobreña and La Caleta with amazing views of both, as well as the surrounding farmland and the sea.
Beach Information
| | |
| --- | --- |
| Type: | Isolated cove |
| Length: | 30 Meters |
| Surface Area: | 10 meters wide |
| Max Capacity: | 50 users |
| Sand Type: | Shingle and pebble beach |
| Facilities: | none, nearby restaurants in La Caleta |
| Access: | Via the stone footpath off Lavadero Square |
---
---
Where to find Caletón Cove