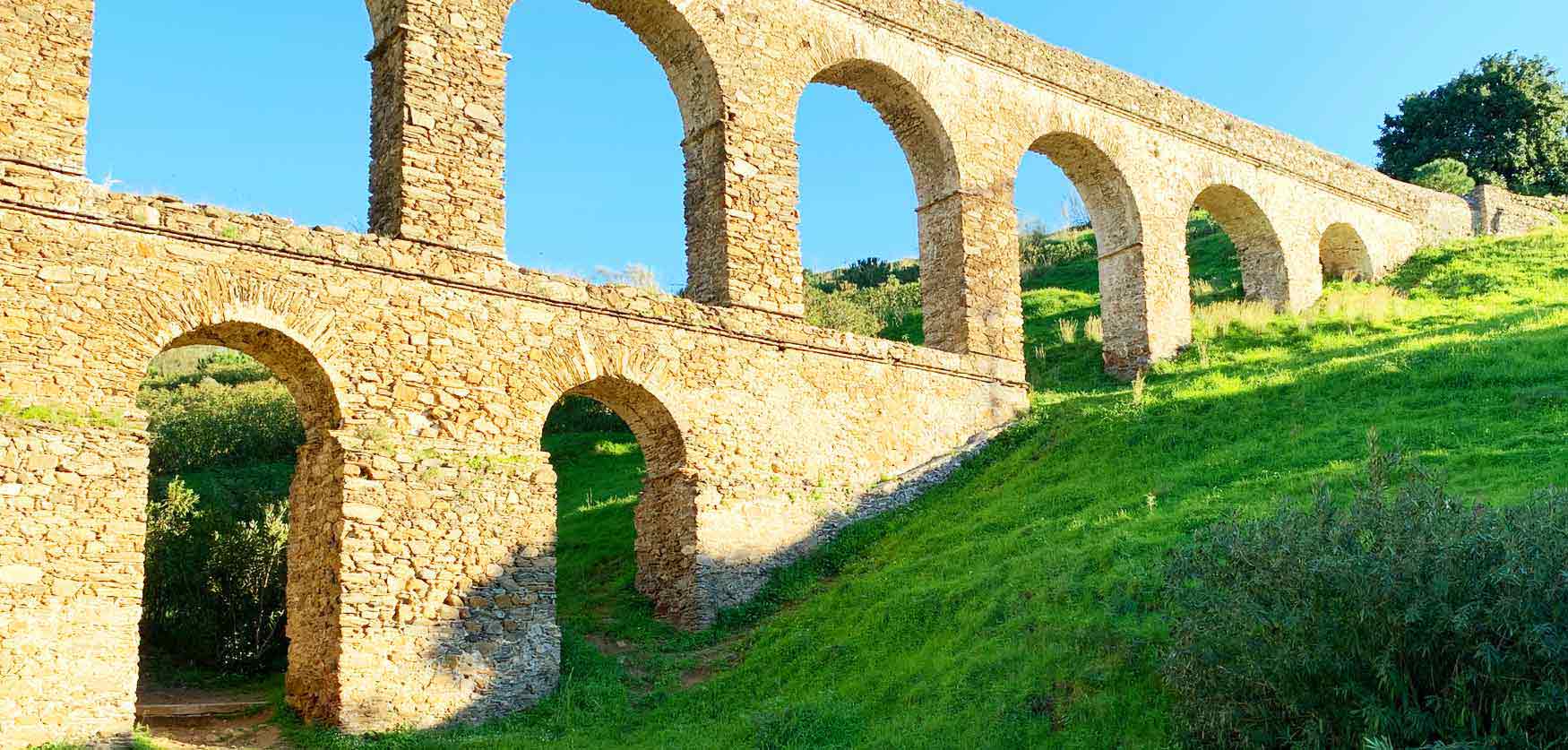 Aqueducts in Almuñécar
The Roman Aqueducts in Almuñecar
An Aqueduct is a water bearing conduit that carries fresh water from remote sources or rivers to other areas which do not have a water supply adequate for their populations or their industrial activities.
Though they were first created in the near East and India, aqueducts are generally associated with the Roman Empire during which time many were constructed both in Rome itself and in other cities across the Roman Empire which covered the whole of present day Europe, including the British Isles, and much of the near East.
Around 49 BC the Romans named an area in the southern coast of what is now Spain: Firmium Julian Sexi. Within this area they developed further a large fish salting and curing industry which had been in existence for several centuries.
The water requirements for this process were considerable so the Roman engineers built five aqueducts, which still exist today, to bring water from the valleys of the Rio Seco and Rio Verde. All five aqueducts are still standing and four of them are still used for irrigation. Archeological excavations in the 1950's and 1980's uncovered the remains of these structures in the area of Almunecar which today has a botanical garden called Majuelo Park.
<< Main Monuments Page
Where to find The Roman Aqueducts
Stepping back in time...
the History of Almuñécar