Frigiliana Hostels, Boutique Hotels & Bed and Breakfasts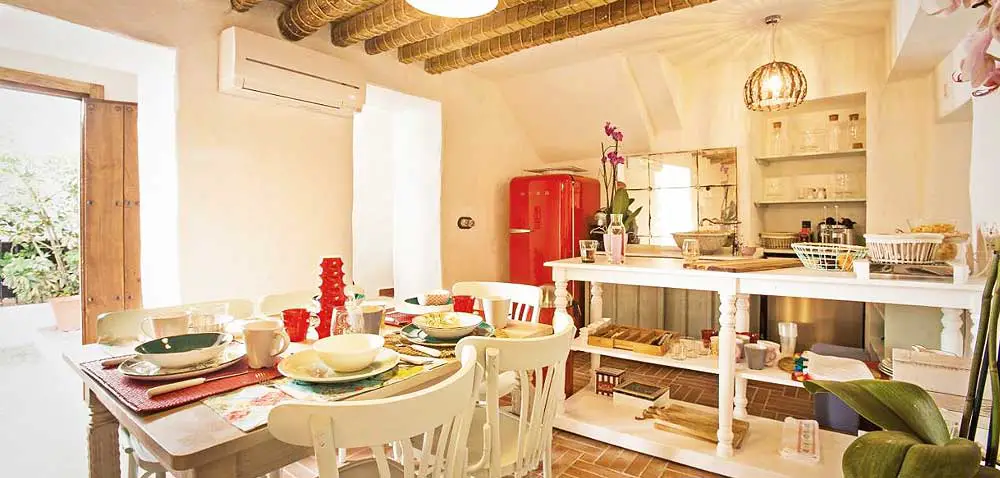 Nestled in the quaint Andalusian countryside, the picturesque village of Frigiliana is not only a haven for travelers seeking luxury hotel accommodations, but also an inviting choice for those seeking the camaraderie and affordability offered by hostels and B&Bs.
Read on to discover our top five most comfortable and convenient choices that will allow you to enjoy the beauty of Frigiliana without breaking the bank.
---
Discovering Hostels, Boutique Hotels & Bed and Breakfasts in Frigiliana
Frigiliana is home to a handful of hostels and guest houses, each with its own unique charm and appeal. They range from cozy, family-run B&Bs to stylish hostels for the more adventurous type. All are known for their warm hospitality, cleanliness and value for money.
Typical hostel amenities include free Wi-Fi, common areas, luggage storage and tourist information. Some also offer laundry facilities, shared kitchens and options for private or shared rooms. It's always a good idea to check with each hostel or guesthouse before you book to see what they offer.
---
Our TOP Picks for Hostels, Boutique Hotels & Bed and Breakfasts in Frigiliana are:

Frigiliana Hostels: EL TORREON 109 CHARMING B&B
A top choice among visitors is the EL TORREON Bed and Breakfast, which offers a relaxing atmosphere and beautiful views of the Frigiliana countryside. This family-run inn offers comfortable rooms, friendly service and close proximity to the heart of the village. The sun terrace is very popular with guests and is a fantastic place to relax after a day of exploring.
---

Frigiliana Hostels: Hotel Rural los Caracoles
Hotel Rural los Caracoles is another popular choice. Known for its vibrant atmosphere and unique architectural style (cave-like buildings set amidst spacious gardens), this hostel is a haven for young travelers. It offers private rooms, an outdoor swimming pool, an on-site restaurant, and a lively common area perfect for meeting fellow travelers. The beautiful outdoor terraces offer stunning views of the surrounding mountains and sea.
---

Frigiliana Hostels: Pension Rural Miller's of Frigiliana
For those who prefer a more intimate atmosphere, Pension Rural Miller's of Frigiliana offers comfortable rooms in a charming traditional Andalusian house. Located in the old town of Frigiliana, it is only a stone's throw away from the town's main attractions. Guests appreciate the tranquility, the beautiful patio and the warmth of the owners.
---

Frigiliana Hostels: Hotel Rural Almazara
Hotel Rural Almazara is a charming country hotel nestled between the picturesque towns of Nerja and Frigiliana on Spain's sun-drenched Costa del Sol. Reflecting its serene Andalucian surroundings, the hotel offers a tranquil escape from the hustle and bustle of the city. Enjoy the refreshing outdoor pool, the terrace with panoramic views, and the on-site restaurant serving authentic local cuisine.
---

Frigiliana Hostels: Hotel la Posada Morisca
Hotel La Posada Morisca is an enchanting boutique hotel nestled in the picturesque hills of the Sierra Tejeda y Almijara Nature Reserve. Overlooking the shimmering Mediterranean Sea, the property offers guests breathtaking panoramic views. The hotel's architecture harmoniously blends rustic charm with modern conveniences, creating an atmosphere of warmth and relaxation. Each cottage-style bedroom has private access, a spacious terrace, and a wood-burning stove for the cooler months.
---
Hostels, Boutique Hotels & Bed and Breakfasts in Nerja
Many people who come to Frigiliana also choose to visit
Nerja
, a beautiful coastal town on Spain's Costa del Sol. It's only a 10 minute drive from Frigiliana and has a much larger selection of
accommodation options
.
For backpackers and solo travelers, there are several hostels in and around Nerja that offer budget friendly options. If you're looking for something more upscale, Nerja has several resort hotels. Most are located right on the beach with large swimming pools and high end amenities.
You will also find beautiful apartments and villas overlooking the Mediterranean Sea, located near the famous Nerja Caves and the spectacular Balcon de Europa (Balcony of Europe).
---
Hostels in Frigiliana - FAQ
Are there any hostels in Frigiliana close to the town center?

Yes, there are several hostels in Frigiliana that are within walking distance of the old town. The small size of the village means that restaurants, shops and all the main attractions are close by. You can easily explore Frigiliana's charming streets and alleys, enjoy the local cuisine, do some shopping, or do some hiking on the trails that start just outside of town.

What is the average cost of a Frigiliana hostel?

The cost of staying at a hostel in Frigiliana depends on the time of year.

High Season: July 1st - Aug 31st, Dec 24th - Jan 6th (Christmas) and Easter
Mid Season: April 1st - June 30th, Sept 1st - Oct 31st
Low Season: Nov 1st - March 31st

Frigiliana is a very popular destination in the Costa del Sol and gets very busy during the summer months. During this season you can expect to pay at least 100.00 euros per night for any hostel or B&B in the area.

Do the hostels in Frigiliana offer private rooms or only shared rooms?

All hostels in Frigiliana offer private rooms only.

Are the hostels in Frigiliana safe for people traveling alone?

The hostels in Frigiliana are considered very safe for independent travelers. In fact, some solo travelers prefer hostels because of the communal environment where they can meet other travelers and feel more secure.

Do I have to book my stay at a hostel in Frigiliana in advance?

Although you may find some availability on a walk-in basis, it's always best to book your stay in advance, especially during high season.
---
In summary
, Frigiliana's hostels provide a comfortable, affordable and convenient base for exploring this stunning town and the surrounding area. Their proximity to the town center, combined with the friendly local hospitality, promises an enjoyable stay in this beautiful corner of Andalucia.
Whether you're a single traveler looking for a little companionship, a couple on a budget or a family looking for an affordable base... Frigiliana's hostels and guesthouses offer something for everyone.
---
Frigiliana ➜ How to Arrive & Directions
Frigiliana is easily accessible. It is located about
56 km (35 miles)
east of Málaga and approximately
106 km (66 miles)
southwest of Granada. It can be reached by car or bus, with frequent connections from the nearby town of Nerja. The drive from Málaga takes around 50 minutes, while from Granada, it takes 1 hour and 15 minutes.
To Frigiliana ➜ by Car
Renting a car is another option for exploring the surrounding areas of Frigiliana. Parking is available at the bottom of the village and along the road.
---
Driving Directions to Frigiliana:
From Málaga: Follow the E-15/A-7 in an easterly direction. Take the 933 exit and follow the MA-5105 to Frigiliana.

From Granada: Follow the GR-30, A-44 and E-15/A-7 south. Take the 933 exit and follow the MA-5105 to Frigiliana.
---
Check out!:
You will find the
cheapest
most reliable
car rentals
in Spain here!
To Frigiliana ➜ by Bus
Buses run from both Málaga and Granada to the coastal areas, but getting a bus from Málaga is much easier. You can take a bus to Nerja and then change to a local line that will take you up into the hills to Frigiliana. Buy tickets online
💡
Affiliate Disclosure:
  Please be aware that some links on this site are affiliate links, which means that we might receive a small commission ☕ if you click a link and make a booking. This helps us to keep the site running and will NOT affect the price you pay in any way... ❤️ 🙏 🙏 ➜
How does this work?
---