The Roman Arch in Almuñecar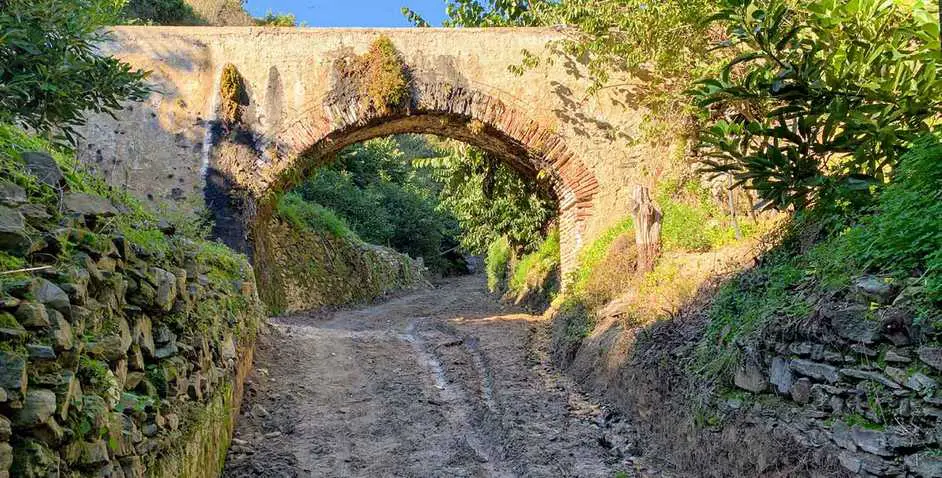 Hidden in the dense fruit trees across from the town of Jete remains a jewel of Roman architecture, an arch from a two-thousand-year-old irrigation aqueduct.
The aqueduct is still in use and adding to its charm is the heavy foliage surrounding it and the moss clinging to the surfaces of the arch. It connects to the large series of Rio Seco Aqueducts downstream in Almuñécar.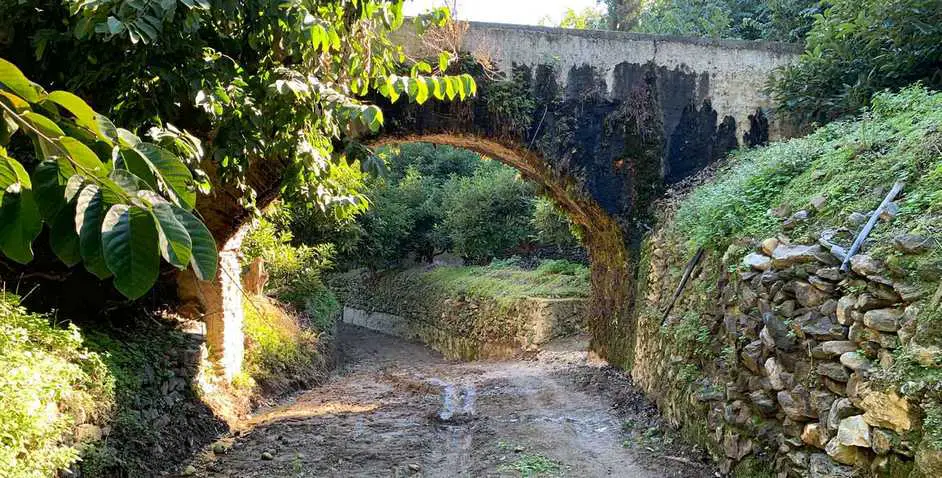 To get to the Roman Arch of Jete, leave Almuñécar on the back road to Granada called "Sospiro de los Moros". Follow the signs indicating Jete.
In about 3 kilometers you will arrive in Jete. Once there, turns left to the river and look for the large municipal playground. The playground overlooks the dry riverbed.
From the playground walk to the river and take a right heading upstream, and then take an immediate left into the opening in the stone walls where a path or very small road begins and runs up into the surrounding fruit groves.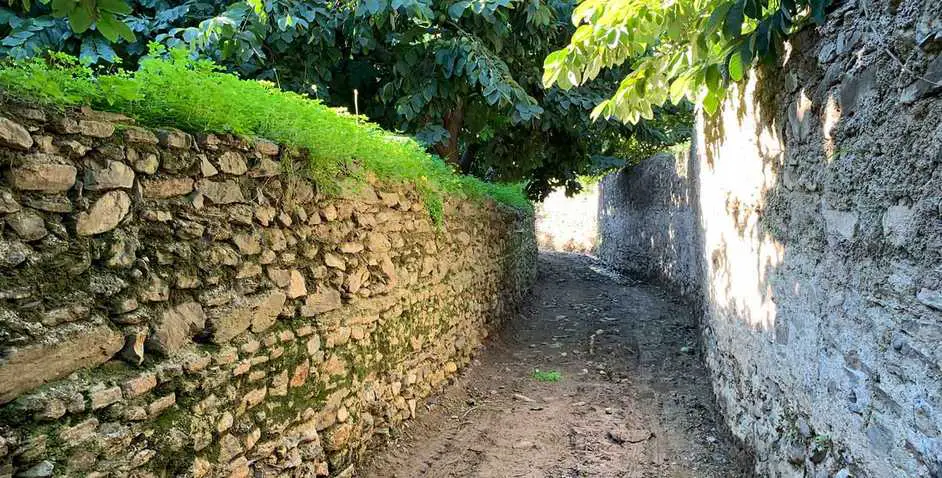 The path itself is a delight, lined by ancient stone walls used to mark farming plots in Roman times. The path itself was likely a road back in Roman times. In about five minutes you will arrive at the Roman Arch of Jete.
---
---
Where to find The Roman Arch