The Najarra Palace in Almuñecar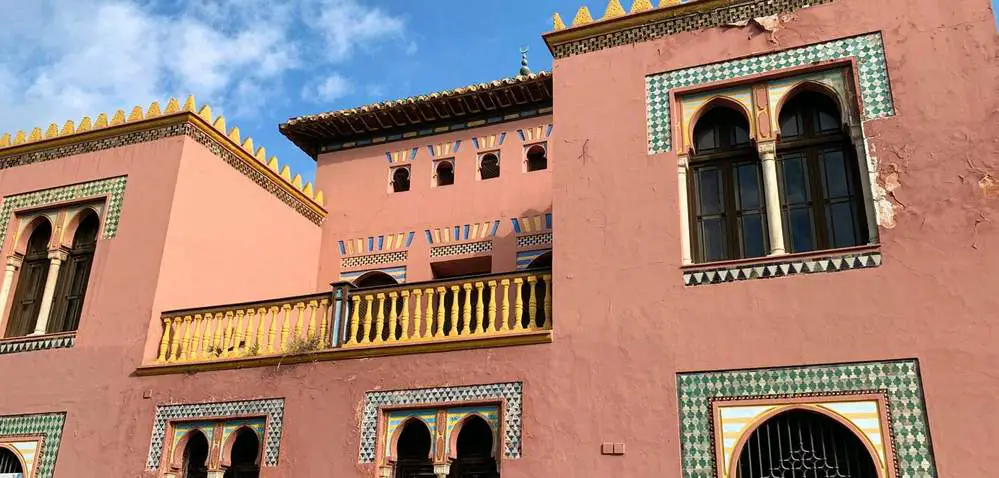 La Najarra Palace is a beautiful Neo-Arabic, Moroccan-style building inspired by the Arabic house-garden tradition. It was a constructed as a vacation home in the middle of the 19th Century by a wealthy Moroccan.
The design is stunning with tiled paneling, frescoes, and Mozarabic designs covering the walls. Intricate carved patterns adorn the ceilings very much like the Alhambra Palace in Granada and its large garden is very well cared for with lush cypresses and palms.
Today the Najarra Palace houses the main tourist office of Almuñécar, it is also often used for important local art exhibits and other events.
---
For More Information About Almuñecar:
ALMUNECAR TOURIST INFORMATION
Location - Palacete La Najarra, Avda Europa, 18690 Almuñécar, Spain
Tel: +34 958 631 125
Opening Hours:
Winter
Daily: 10:00 am - 1:30 pm & 4:30 pm - 7:30 pm
Summer
Daily: 10:00 am - 2:00 pm & 5:00 pm - 8:00 pm
* Because the Najarra Palace is currently under renovation, the Tourist Office is currently in the Aquarium (Top Floor).

Who are we?
An American expat with over 20 years of experience living and traveling in Spain, specifically in Malaga and Granada. Darsey is a seasoned explorer of Andalucia. Drawing from decades of immersive experience, she offers deep insights into this enchanting region of Spain, including off-the-beaten path destinations, the best places to stay, and the top bucket list activities to try!
More...
Want to Save on your Next Trip?
Save money on your next trip with our favorite travel websites!
Find the Cheapest Hotels:
The Largest Selection of Villas & Apartments:
Cheapest, Most Reliable Car Rentals:
Best Bus & Train Fares:
Huge Selection of the BEST Tours & Activities
Discount Tickets to Museums & Attractions

See our Full List of Travel Deals & Site Recommendations Here.
Where to find the Najarra Palace