The Najarra Palace in Almuñecar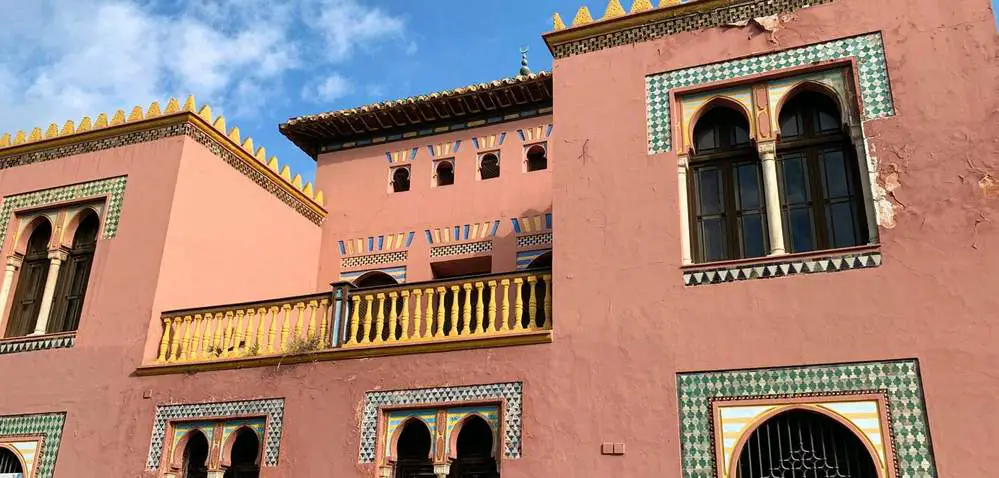 La Najarra Palace is a beautiful Neo-Arabic, Moroccan-style building inspired by the Arabic house-garden tradition. It was a constructed as a vacation home in the middle of the 19th Century by a wealthy Moroccan.
The design is stunning with tiled paneling, frescoes, and Mozarabic designs covering the walls. Intricate carved patterns adorn the ceilings very much like the Alhambra Palace in Granada and its large garden is very well cared for with lush cypresses and palms.
Today the Najarra Palace houses the main tourist office of Almuñécar, it is also often used for important local art exhibits and other events.
---
For More Information About Almuñecar:
ALMUNECAR TOURIST INFORMATION
Location - Palacete La Najarra, Avda Europa, 18690 Almuñécar, Spain
Tel: +34 958 631 125
Opening Hours:
Winter
Daily: 10:00 am - 1:30 pm & 4:30 pm - 7:30 pm
Summer
Daily: 10:00 am - 2:00 pm & 5:00 pm - 8:00 pm
* Because the Najarra Palace is currently under renovation, the Tourist Office is currently in the Aquarium (Top Floor).
---
---
Where to find the Najarra Palace