Abderraman I in Almuñecar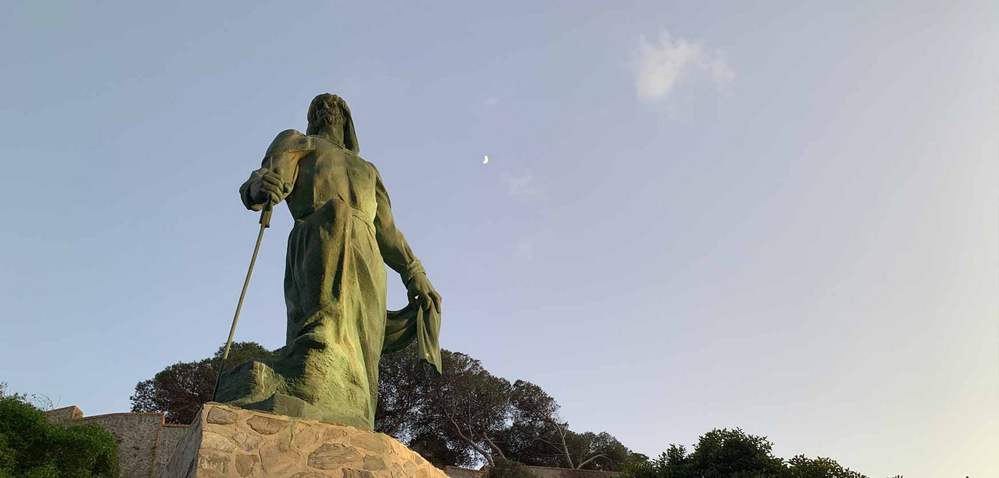 At one time, Al-Andalus (Andalucia) was a province of the Emirate in North Africa, part of the Caliphate of Damascus that ruled the Muslim world. In 750 the Omayyad Caliphate dynasty was overthrown by a rival clan and this shifted the Caliphate from Damascus to Baghdad.
The Omeyan prince, Abderrman I, or more fully Abd al-Rahman ibn Mu'awiya ibn Hisham ibn Abd al-Malik ibn Marwan (731–788), one of the last Omayyad survivors, managed to escape to Spain.
He came ashore in Almuñecar August 15 of 755 AD, and later established himself as the Independent Emirate in Cordoba, in 756. Andalucia would be under Muslim rule for almost the next 800 years...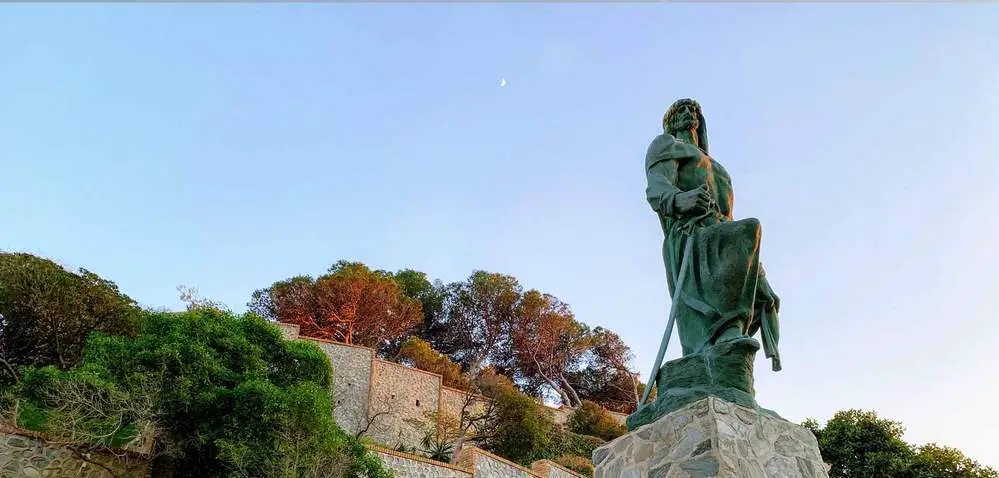 This sculpture is a monument to commemorate when Prince Abderraman I came ashore here from Damascus on his way to Cordoba. It is a piece of work by Miguel Moreno, a sculptor from Granada.
Prince Abderraman I can be credited for beginning construction of the Mezquita (Mosque) in Cordoba, one of the world's greatest Muslim monuments. Al-Andalus and the greater part of Iberia was unified under Cordoban rule for nearly three centuries.
---
Getting There
It is located in front of the Peñon de Cristobal, across from the Plaza de Abderraman.
---
---
Where to find the statue of Abderraman I