The Almuñécar Market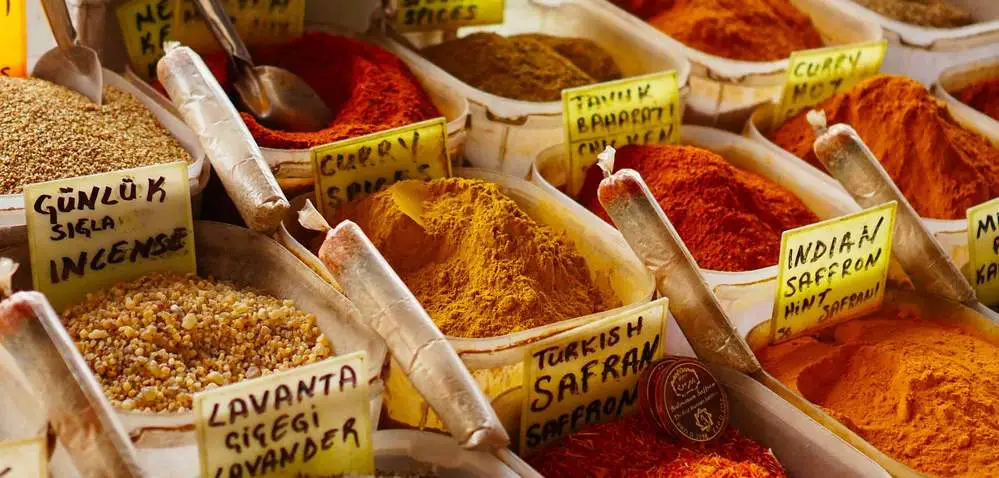 The Almuñécar Market or 'Mercado'
The food and spice markets have long been an important tradition in Andalucía. Although more modern supermarket chains have become commonplace in Almuñécar, the locals still prefer their daily visits to the "Mercado" or local market.
In the Almuñécar Market, all fruits and vegetables, meats, and fish are grown and cultivated locally. The spices are either grown locally or some of the more exotic ones come in from Morocco... just across the sea.
You will also find fresh eggs, homemade bread and pastries, wines and cheeses, and locally made honey and molasses. There is also a large variety of organic foods available.
Right outside the municipal building, where the local Mercado is held, there will always be a large assortment of locally grown flowers and plants to take home too!
The Municipal Almuñécar Market (Food, Flower and Spice Market) - Monday - Saturday (six days a week) 9:00 - 2:00 - Avenida de la Cala, 9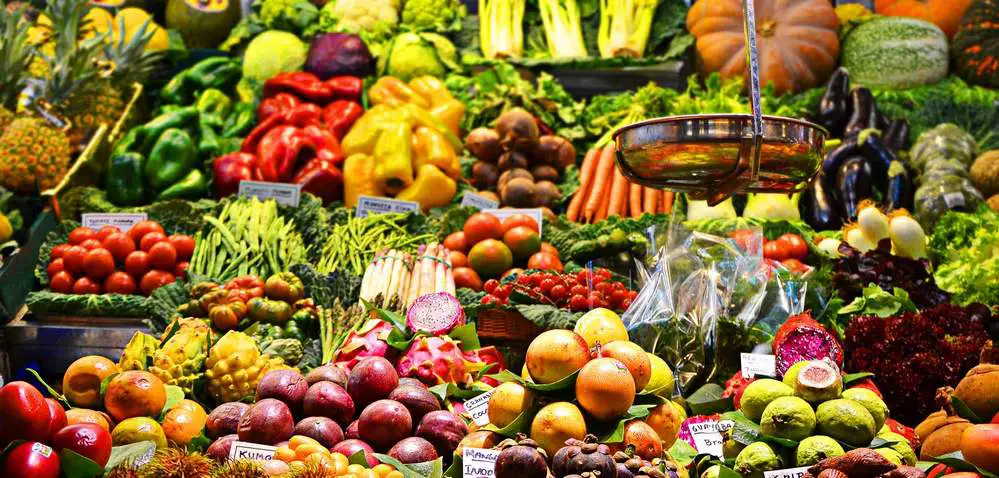 ** a selection of colorful fruits and vegetables in the Almuñécar Market
---
Almuñécar Market - The Mercadillo
The local Mercadillo is the busiest Almuñécar Market. It takes place every
Friday from 9 am until 2 pm
right in front of the giant
Blas Infante Arch
at the entrance to Almunecar. Vendors come from all over Andalucia to sell their wares in this market.
The Mercadillo is different than the local Food & Spice market, although you can find lots of interesting spices here too. There are usually several booths set up selling spices, an assortment of olives and pickles, dried fruits, and locally made honey and molasses.
On any given week you will usually find around 100 different vendors in the Mercadillo. Items on offer include clothing and shoes, kitchen wares and pottery, Spanish music, beach wares and towels, decorative items, toys and children's clothing, fabrics and much, much more...
Come early because parking can be tricky. The area fills up fast and most people have to park further away and walk.
The Mercadillo (Outdoor Crafts / Wares Market) - Every Friday 9:00 - 2:00 - Beyond the Blas Infante Arch, across from McDonald's
---
Almuñécar Market - The Outdoor Antique Market
Same time, same place but with an entirely different assortment of items up for sale. The Outdoor Antique Market is held once a month on the first Saturday of the month.
Items up for grab at this fun Almuñécar Market: clothing, furniture, antique knick-knacks, Moroccan pottery and lights, tools, and lots and lots of antiques!
Outdoor Antique Market - 1st Saturday of each month - 9:00 - 2:00 - Beyond the Blas Infante Arch, across from McDonald's
---
Almuñécar Market - The Stationary Carts
This isn't a market but it's a good spot to pick up some gifts and souvenirs to take home. During the summer months, stationary carts are set up along Playa San Cristobal, just in front of the Penon.
They sell pretty scarves, jewelry, bags, and other small items...
The Stationary Carts - Daily (during summer months) - no standard hours - Plaza de Abderraman
---
Other Nearby Coastal Markets
If for any reason you can't make the Almuñécar Market, other markets rotate daily between other Costa Tropical towns, the nearby villages of Nerja and
Frigiliana
, and the Costa del Sol. Take a look at the schedule to see if another day works better.
| | |
| --- | --- |
| MONDAY: | Torrox Pueblo – Torrox Costa - Marbella |
| TUESDAY: | Nerja – Motril – Salobreña - Fuengirola |
| WEDNESDAY: | Algarrobo Costa – Rincón de la Victoria - Estepona - Mijas Costa |
| THURSDAY: | Frigiliana – Torre del Mar – Vélez Málaga - Torremolinos |
| FRIDAY: | Motril – Almuñécar – Salobreña - Benalmádena |
| SATURDAY: | Cómpeta - Puerto Banús - Mijas Costa - Fuengirola |
| SUNDAY: | Malaga |
Finding the Almuñécar Markets
See the map below to find the location of each of the Almuñécar Markets...

Who are we?
An American expat with over 20 years of experience living and traveling in Spain, specifically in Malaga and Granada. Darsey is a seasoned explorer of Andalucia. Drawing from decades of immersive experience, she offers deep insights into this enchanting region of Spain, including off-the-beaten path destinations, the best places to stay, and the top bucket list activities to try!
More...
Want to Save on your Next Trip?
Save money on your next trip with our favorite travel websites!
Find the Cheapest Hotels:
The Largest Selection of Villas & Apartments:
Cheapest, Most Reliable Car Rentals:
Best Bus & Train Fares:
Huge Selection of the BEST Tours & Activities
Discount Tickets to Museums & Attractions

See our Full List of Travel Deals & Site Recommendations Here.
Where to find the Almuñécar Markets