Playa Cabria - Beach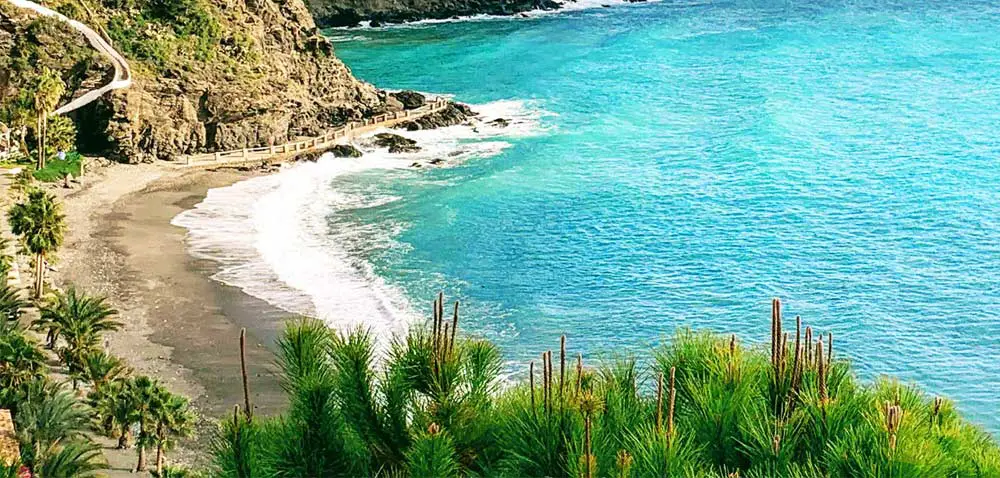 Nestled under a very impressive rock point, adorned with an ancient watchtower, is the Playa Cabria. To the west is the newly built, Hotel Calida. Being so close to the new 4 star hotel, the beach has gained in popularity over the past few years. The beach is 250 meters in length plus the 120 meters on the Curumbico side.
The Playa Cabria area has almost a small village like feel to it; maybe that's why it's so popular with the locals. There are two small restaurants that sit right on the beach and then others that trail back into the dry river bed. A walk through this area reveals quant bars and restaurants that create a tropical village like atmosphere.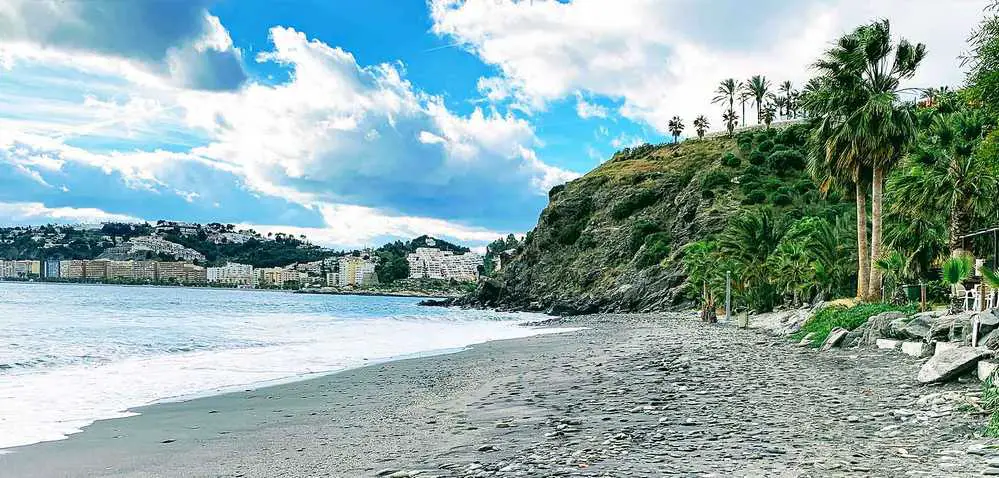 The beach itself is very natural and beautiful. It is located about 5 minutes from town making it a fairly quiet beach and a favorite among local divers. You will often see divers in full scuba gear going in and out of the surf.
This beach is a good choice for children because the water is shallow and not usually rough.
Just for fun: Climb up the rocky point to the west of the beach. There is a beautiful mediterranean garden that stretches from the top, all the way across to the next beach, Playa Calabajio, and down the other side. There are many nice trails for walking.
---
Best Hotel Near Playa Cabria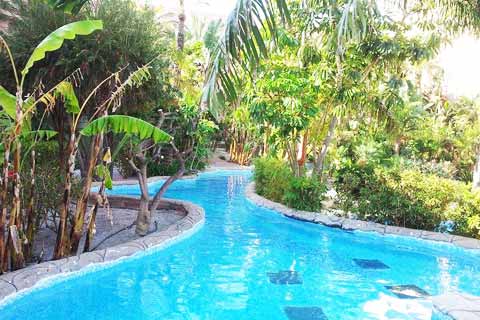 Trusted Booking / TripAdvisor Partner
---
Beach Information - Playa Cabria
| | |
| --- | --- |
| Type: | Water Sports Beach |
| Length: | 250 Meters |
| Surface Area: | 10,000 m2 |
| Max Capacity: | 2,000 users |
| Sand Type: | Black, fine sand |
| Facilities: | Restaurants / Bars |
| Access: | Dry river bed |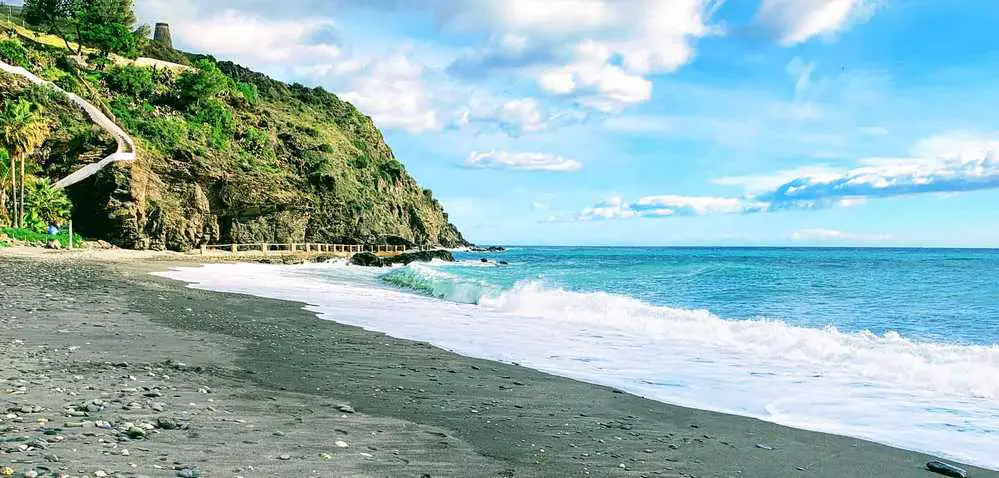 Getting There
Via highway N340, down past Hotel Calida to the east or from the coastal paseo via Taramay.
---
---
Where to find Playa Cabria